Previously, we have seen how to use Windows USB troubleshooter to fix issues, while USB drives are not working in Windows 10, in following article:
Fix Flash Drive Problems With USB Troubleshooter On Windows 10
Today while working with Windows USB troubleshooter, we came around the following error:
The USB Controller is in a failed state or is not currently installed. The USB Controller must be installed or in a working state for this troubleshooter to run.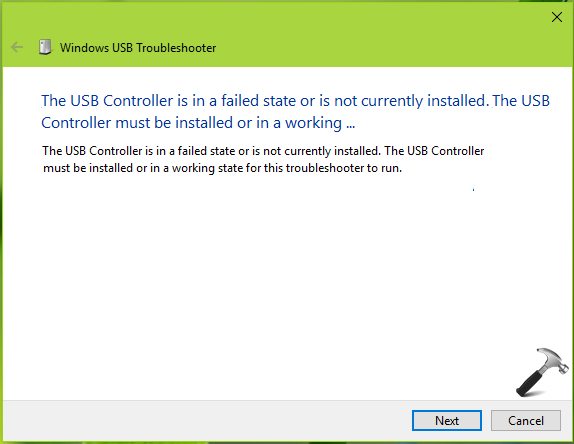 The above mentioned message prevented the troubleshooter from operating. Since you can't run the troubleshooter, the choice for fixing the USB drive issues with your system gets blocked.
So if you're also facing this issue, try these suggestions and see if they helps you:
FIX: The USB Controller Is In A Failed State Or Is Not Currently Installed In Windows 10/8.1/8/7
FIX 1 – General Suggestions
1. Try multiple reboots or enter in Safe Mode and try running the troubleshooter.
2. Install latest USB drivers available for your computer model from the device manufacturer's website.
3. Disable USB 3.0 from BIOS/UEFI settings. By doing so, USB devices will use USB 2.0 and see if issue gets fixed by that.
4. If you're running troubleshooter just because USB devices are not charging or not recognized with Windows, try this fix instead and see if it helps you.

FIX 2 – Via Device Manager
1. Press

 + R and type devmgmt.msc in the Run, hit Enter key to open Device Manager snap-in.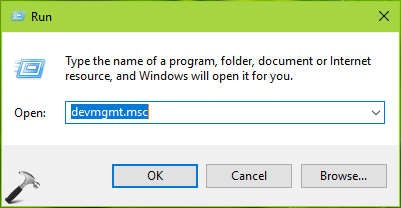 2. In the Device Manager window, click View > check Show hidden devices.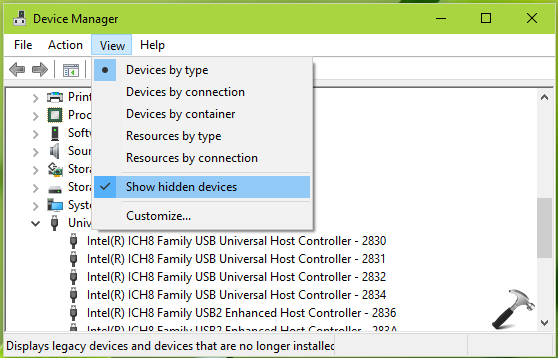 3. Then scroll the list until you reach Universal Serial Bus controllers. Here expand this category and one-by-one right click on each device and select Uninstall.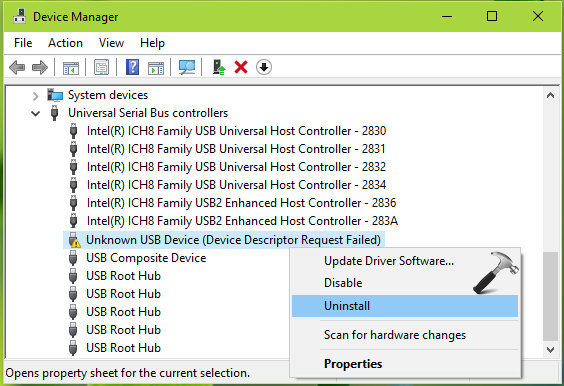 4. Confirm this operation for each device by clicking Uninstall on the confirmation prompt: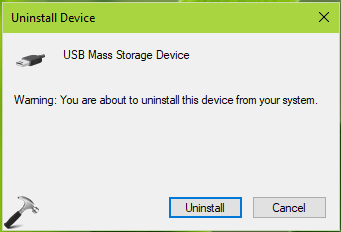 5. Once you uninstalled all USB devices, reboot the machine and after restart, Windows should automatically install required USB preferences for you.
Thus in this way, the issues you were facing with USB devices will no longer persist. Also you can run the troubleshooter and let it complete its operation without any problem: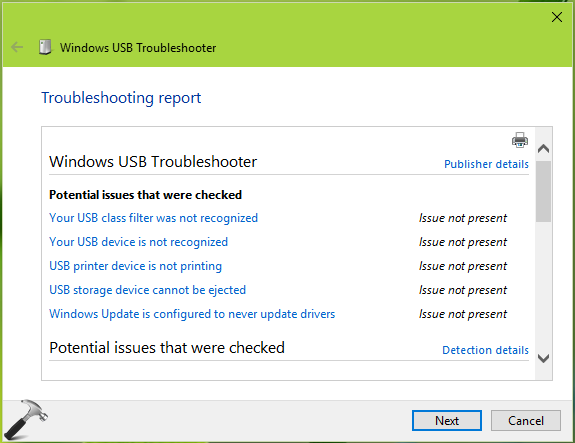 That's it!