When you allow Windows 10 to track your location, location history is automatically turned on and saved for limited time on your machine. However, when you try to configure location settings individually for apps from Settings app > Privacy > Location, you may find following message for Cortana:
Location history must be on for Cortana to work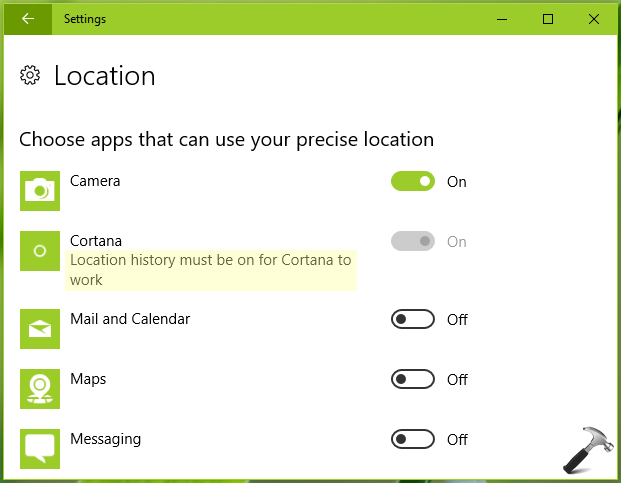 Now as the location is already turned on, their should be no question of turning on location history separately for Cortana. But unfortunately Cortana is not configurable for location access due to above mentioned message. The configuration option is greyed out unless we fix it manually.
Recommended: Why is Cortana not available to me on Windows 10?
So if you're also facing this issue on your Windows 10, you can try below mentioned solution and see if it helps you.
FIX: 'Location History Must Be On For Cortana To Work' In Windows 10
Registry Disclaimer: The further steps will involve registry manipulation. Making mistakes while manipulating registry could affect your system adversely. So be careful while editing registry entries and create a System Restore point first.
1. Press

+ R and put regedit in Run dialog box to open Registry Editor (if you're not familiar with Registry Editor, then click here). Click OK.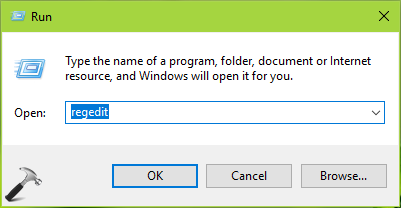 2. In left pane of Registry Editor window, navigate to following registry key:
HKEY_LOCAL_MACHINE\SYSTEM\CurrentControlSet\Services\lfsvc\TriggerInfo\3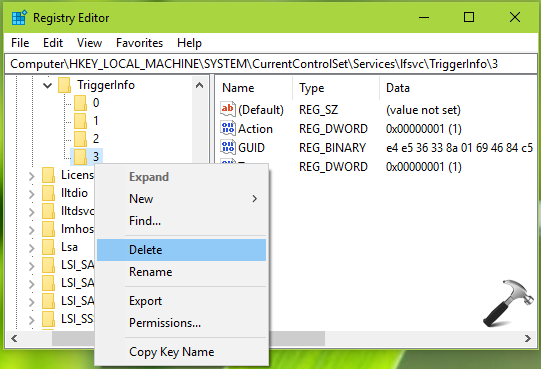 3. Right click 3 registry key and select Delete. In the confirmation prompt appeared next, select Yes.

4. Close Registry Editor and reboot the machine.
5. After restart, open Services snap-in by running services.msc command.
6. In the Services snap-in, if Geolocation Service is disabled, double click on it and set its Startup type to Manual. Also make sure its Running. Close Services snap-in.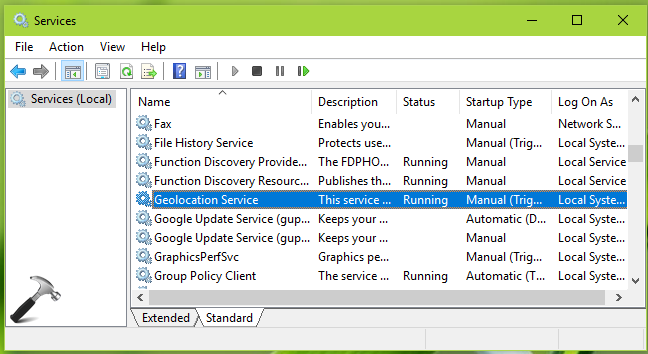 Finally, check back in the Settings app and this time you'll find that the issue is no longer present.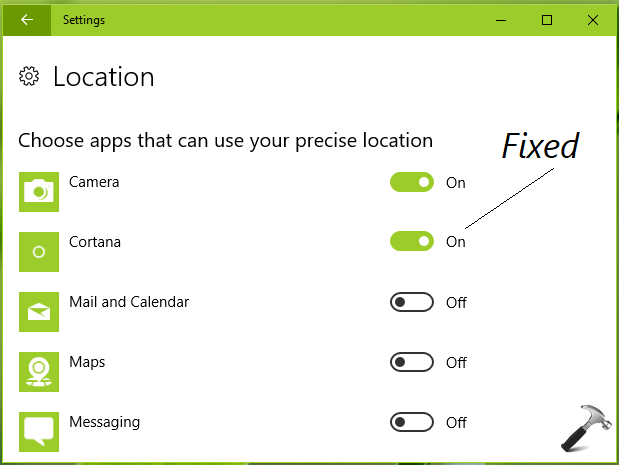 Let us know via your comments, if issue still persists!