NOTE:
Users facing this audio loss issue after
Windows Update
on
11 October 2018
, should check
this fix
instead.
If suddenly you discovered that your system has no audio, this is one of the most common issue faced by users. The audio may be lost after some Windows Update, feature upgrade or due to use third-party software, which broke audio integrity.
When audio is not available on your system, sound icon in taskbar has a red cross on it. Hovering the cursor over this icon displays 'No Audio Output Device is installed' statement. You can clearly realize this in below shown screenshot.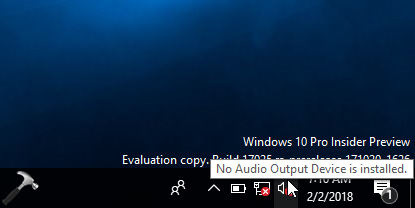 Users facing this problem may try below mentioned suggestions to fix.
FIX: 'No Audio Output Device Is Installed' For Windows 10/8/7
FIX 1 – General Suggestions
1. First thing you should try after getting into this problem is – reboot the device.
2. If rebooting doesn't helps, right click sound icon and select Troubleshoot sound problems. Run the Audio troubleshooter and see if it helps.
3. Try additional suggestions mentioned here to troubleshoot the issue.
4. Try to update sound drivers, if sound device(s) available in Device Manager. If you can't locate sound device(s) in Device Manager, follow FIX 2.
FIX 2 – Add Legacy Hardware/Sound Driver
1. Open Device Manager by running devmgmt.msc command.
2. In the Device Manager window, click Action > Add legacy hardware.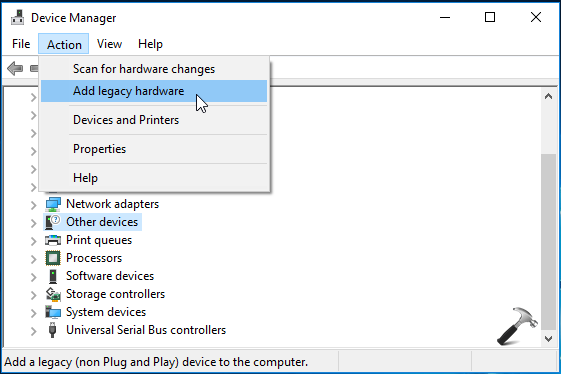 3. Then in Welcome to the Add Hardware Wizard screen, click Next.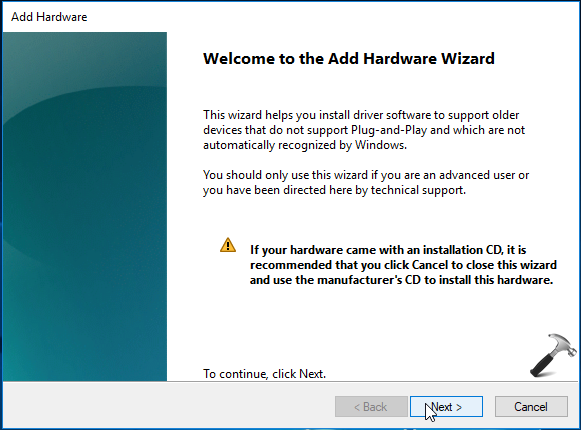 4. Moving on, select Install the hardware that I manually select from a list (Advanced) option. Click Next.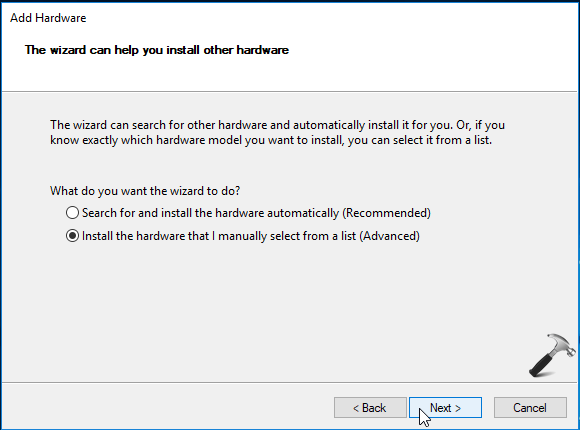 5. Now in the list, scroll down and select Sound, video and game controllers. Click Next.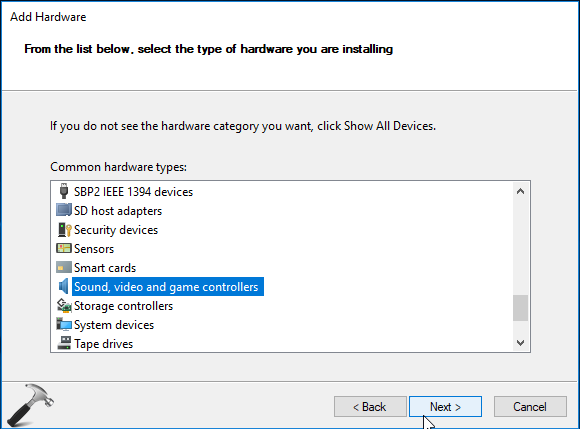 6. Then select the sound device driver from your device manufacturer. Click Next.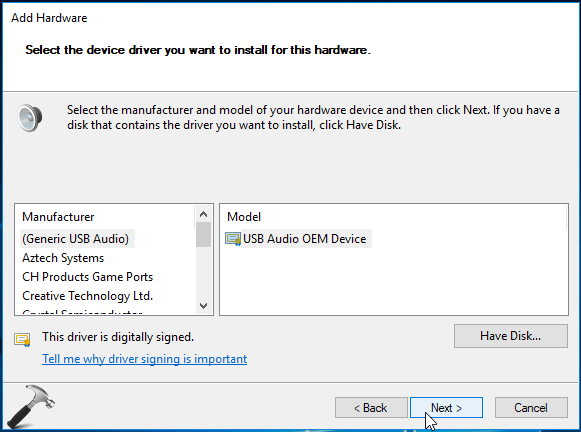 7. Finally, click Next to begin installation of selected device.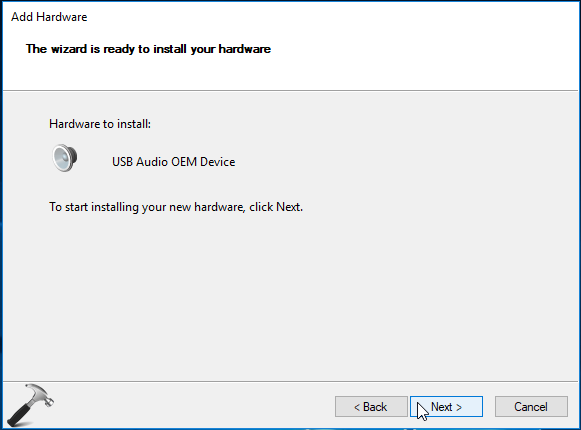 Once this installation is completed, go back to Device Manager. Under Sound, video and game controllers, right click your installed device and select Enable.
Reboot the machine and after restart, sound should be back on your device.
See following video to illustrate this fix:
Hope this helps!