In Windows 8.1, SkyDrive (which is likely to renamed as OneDrive soon) feature is able to synchronize many of your large files from different location to cloud servers. This comes to great necessity when you have failure on your system; you can still access your documents using this service through web. Recently, we told you the way to enable or disable turning of SkyDrive feature for Metered Connections about which you can read here. In this article, we'll discuss about a problem faced while you synchronize files between your computer and cloud servers.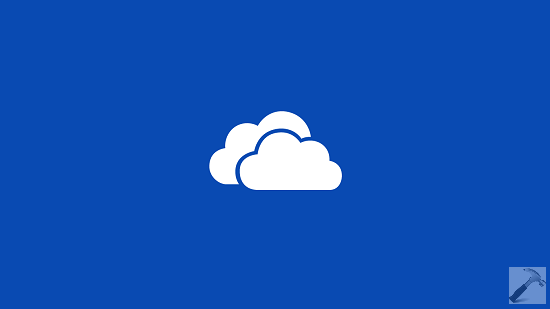 Actually, few day back, I realized that SkyDrive is not syncing all of my files which it should be. I tried to reinstall the SkyDrive app to fix this initially but it wasn't helpful for me though. I also tried the Windows App Troubleshooter, but no luck. But finally I was able to manage the fix for this issue. So, if you too are facing the trouble of non-synchronization of all the applicable files with SkyDrive, you can try this:
FIX : SkyDrive Doesn't Synchronize All Files In Windows 8.1
1. Open File Explorer by pressing

+ E and right click SkyDrive, select Properties.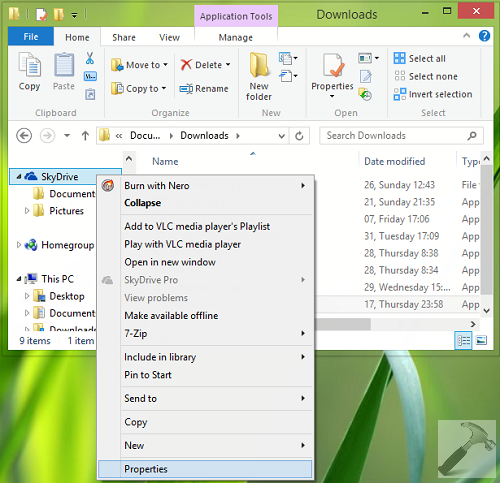 2. In the SkyDrive Properties window, switch to Location tab, change the target location to C:\Users\User Name\TempSync and click Move. Click Apply followed by OK.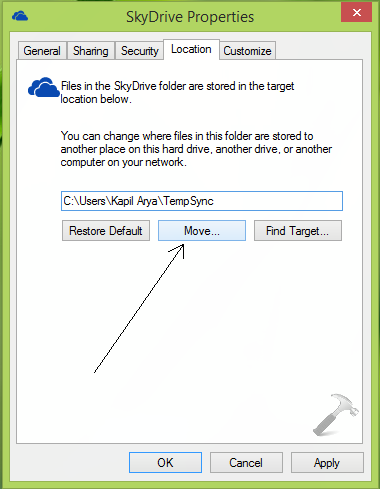 3. This will move your files to above changed location, meanwhile, open SkyDrive App and press 

+ I, click Options. Now make sure the Access all files offline is set to Off.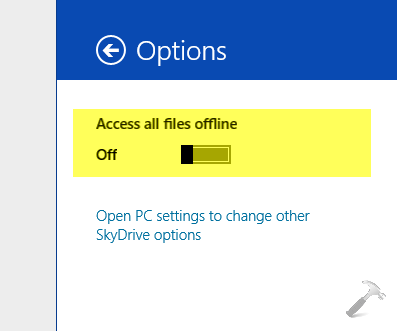 4. When you're done with moving your files, open the same SkyDrive Properties window (as shown in step 2) and this time click Restore Default option. Thus again the movement of files you'll see.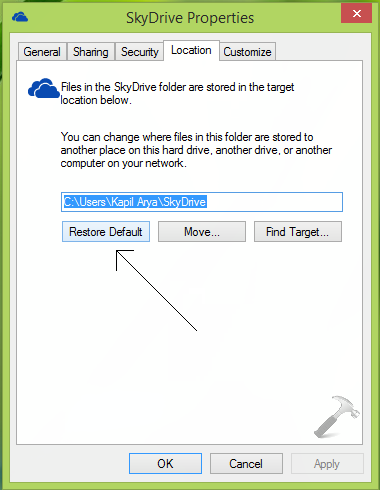 5. While the files are moving, switch to SkyDrive App and set the slider for Access all files offline to On.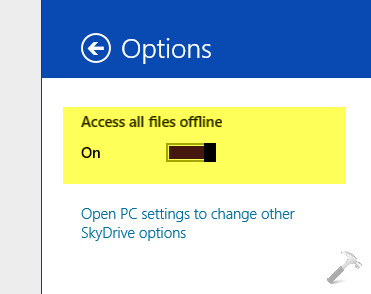 In this way you'll obtain synchronization in parallel direction, thus all your files would synchronize now.
Hope this helps! Must checkout these articles:

1. Disable OneDrive in Windows 8.1 or later for Metered Connections
2. Completely disable OneDrive integration in Windows 8.1 or later