Earlier, we've Reader app available to open PDF files. But Microsoft assigned PDF handling capabilities to Microsoft Edge browser and hence Reader app no longer works with Windows 10. Edge is handy to open PDF files, just like the Reader app but sometimes issue may occur while opening PDF files in this browser. This article talks about common error when blocks Edge from launching PDFs.
Today, while opening PDF files with Microsoft Edge, I got following error:
Couldn't open PDF
Something's keeping this PDF from opening.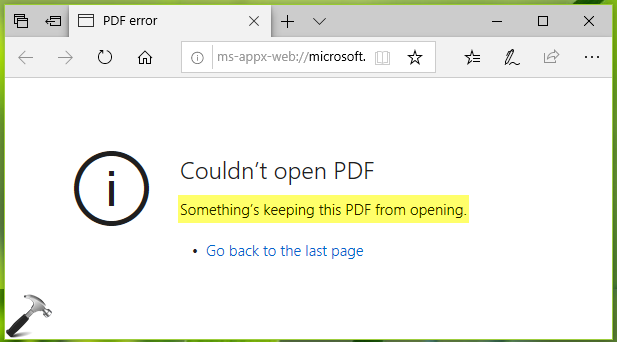 As soon as I got this error, I restarted the browser but this didn't helped. Surprisingly the PDF file can be opened without any error on another PDF viewer applications at same time. I then restarted the browser, but still no help. I also uninstalled the loaded extensions in Edge browser, just to ensure that there is no conflict. Then I tried to re-register Microsoft Edge which did the trick.
So if you're also facing this issue, here's how you can fix it.
FIX: "Something's Keeping This PDF From Opening" In Microsoft Edge
FIX 1 – Via Settings App
1. Right click Start Button or press

+ X keys and select Settings.
2. In the Settings app, navigate to Apps > Default apps.

3. Now in Default apps section, click on Choose default apps by file type link.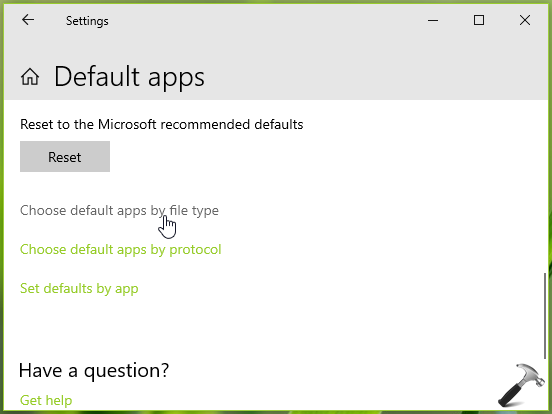 4. On the next screen, scroll down and look for .pdf (PDF File) and select Microsoft Edge here. If Microsoft Edge is already selected, just re-select it.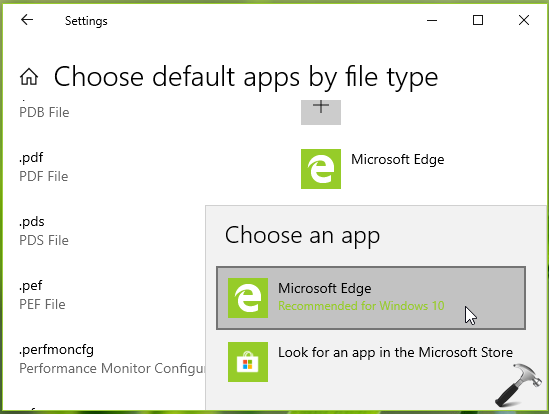 Open Microsoft Edge, and see if you can open PDF file now.
If issue still persists, try FIX 2 mentioned below.
FIX 2 – Reset/Re-register Microsoft Edge
Selecting Microsoft Edge as the default PDF app should resolve this issue but in case it didn't helped you, try to reset Microsoft Edge first.
You can reset Microsoft Edge app using steps mentioned in this guide. Note that resetting the app will remove the associated app data.
Or if you like, you can re-register Microsoft Edge using the steps mentioned here.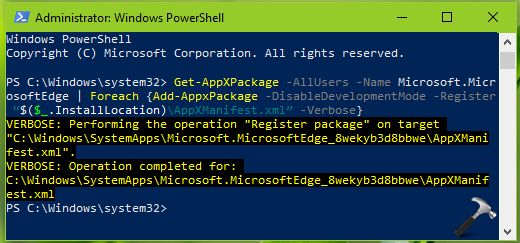 I believe after re-registering Microsoft Edge, the problem will no longer occur.
Hope this helps!