Since we use USB drives on different devices, sometimes we may face issues with these drives and they're not working as expected. There might be various factors which could contribute to failure of USB devices. This article talks about one of those frequently faced problem with USB drives.
After plugging the USB drive, you may receive following notification:
There's a problem with this drive. Scan the drive now and fix it.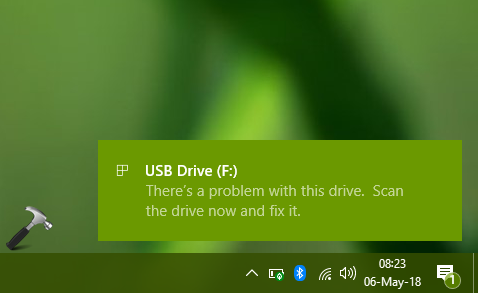 Then under this condition, first thing you can try is re-plug the drive. You may also try formatting the drive and see if you can get rid of this notification then. Moving on, you may then try uninstalling the USB drive in Device Manager and then reinstalling it.
If these operations doesn't helps, try out further troubleshooting with below mentioned suggestions.
FIX: 'There's A Problem With This Drive. Scan The Drive Now And Fix It' In Windows 10
FIX 1 – Perform Error Checking
1. Click on the error notification and you'll see the below shown window. Click on Scan and fix (recommended) link.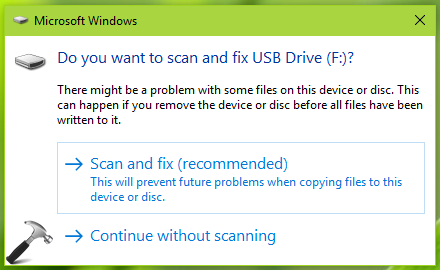 2. Next, click on Repair drive link.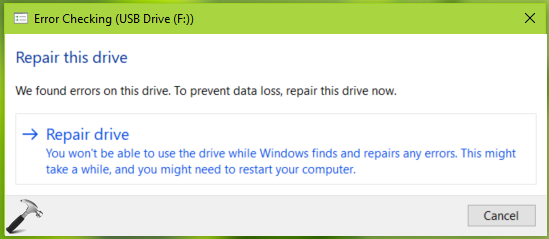 3. Let Windows scanning and repairing the drive.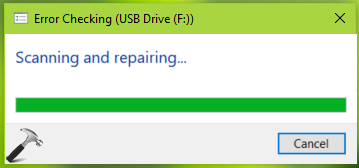 Once the scanning is complete, you'll receive the notification saying drive has been repaired. Click Close.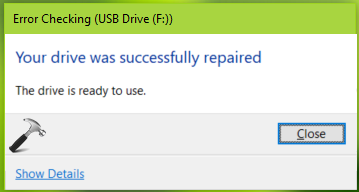 Your USB drive should now working perfectly.
In case if the drive is still not working, go ahead for FIX 2.
FIX 2 – Using Windows USB Troubleshooter
Next thing you can try to fix this problem is running the official and dedicated Windows USB troubleshooter. Following guide shares you the steps to run this troubleshooter:
Steps to run Windows USB troubleshooter in Windows 10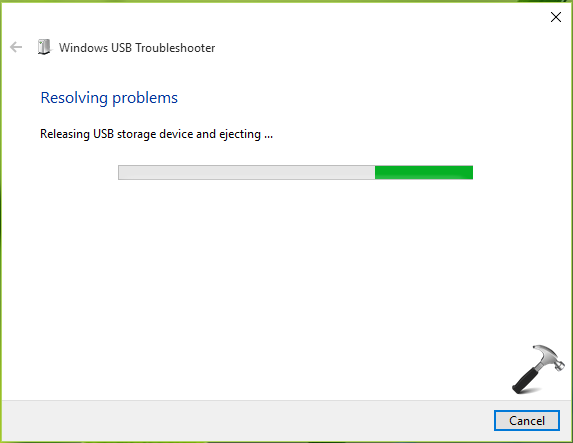 We hope USB troubleshooter will take care of most of the issues with USB drive.
In case if the problem exists anyway, check the USB drive on another system. If same problem occurs on another device as well, the USB drive might be malfunctioned. You need to buy new USB drive in such condition.
Hope something helps!