We all know that Microsoft has removed HomeGroup with Windows 10 V1803 or later. Our following guide provides you alternatives for HomeGroup:
HomeGroup alternatives in Windows 10 V1803 or later
With HomeGroup removed, you might see the problem of network computers not visible under File Explorer > Network. Only the machine on which you're atm is showing while none of any network devices or computers visible as shown in below screenshot: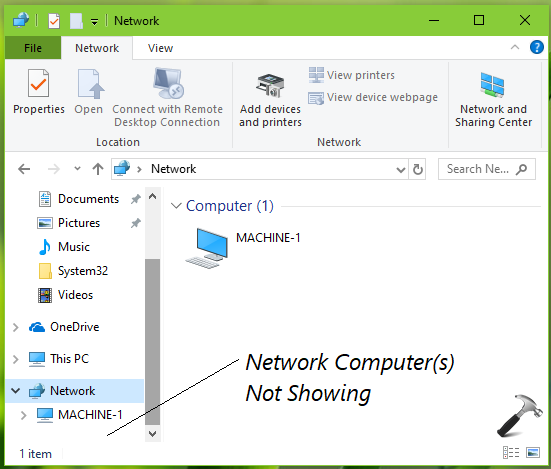 This might be big issue for those users who often network to connect the networking devices. Note that though network computers may not be visible under Network section of File Explorer, you can independently access them by the computer name or the IP address via Run dialog. So how to let network computers also visible under File Explorer? Well, try out below mentioned fixes and they'll solve this problem for you.
FIX: Windows 10 File Explorer Not Showing Network Computers
FIX 1 – Turn On Network Discovery
1. Open Control Panel, using Windows Search or Cortana.
2. In Control Panel, navigate to All Control Panel Items > Network and Sharing Center > Change advanced sharing settings.
3. Next, in Advanced sharing settings window, under Network discovery, select Turn on network discovery option. Also check Turn on automatic setup of network connected devices option. Click Save changes.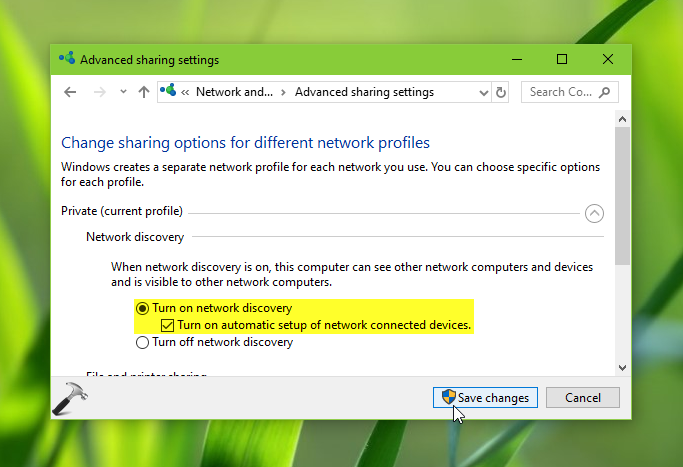 4. Close Control Panel and restart your system. After reboot, you must be able to see network computers under File Explorer > Network.
To learn more about network discovery, see this guide.
FIX 2 – Via Services Snap-in
If FIX 1 doesn't worked for you, then it might be possible that required services are not running on your system.
1. Press

 + R and type services.msc in the Run dialog box, hit Enter key to open Services snap-in.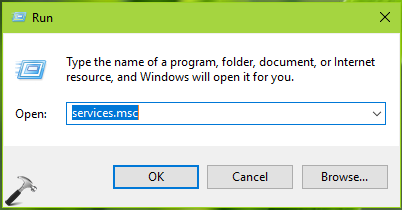 2. In Services snap-in window, scroll down and look for Function Discovery Resource Publication service. As you're facing this issue, the service will not be running. So double click on it to modify its status.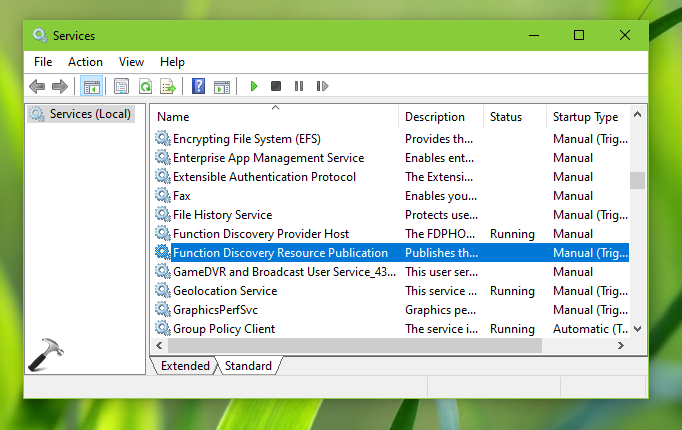 3. On the service property sheet, set its Startup type to Automatic. Then hit Start button to run the service. Click Apply, followed by OK.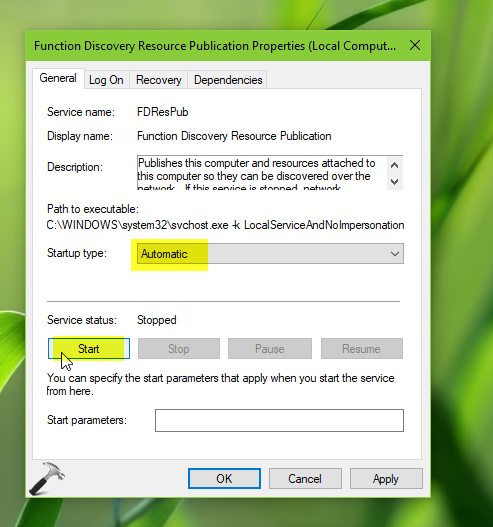 Close Services snap-in and restart your system. After reboot, you can see network computers in File Explorer, as shown in below screenshot.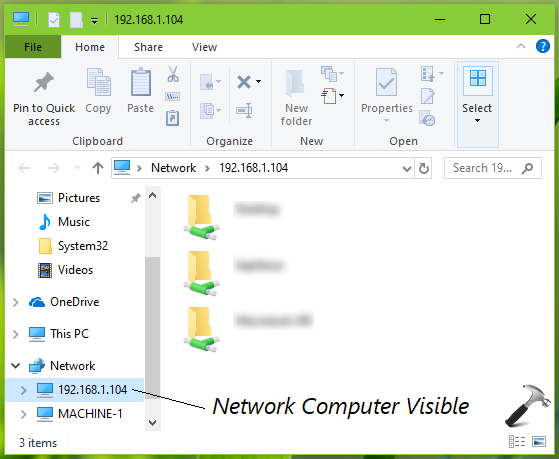 Checkout this video to illustrate this fix:
Hope this helps!