HomeGroup was one of the veteran feature we all have used for years in Windows OSes. With Windows 10 V1803, Microsoft has finally removed the HomeGroup feature. This means:
HomeGroup is no longer available in File Explorer navigation pane
HomeGroup is completely erased from Control Panel, giving users no choice of creating/joining/leaving HomeGroup
Loss of ability to share files and printers via HomeGroup
Since the HomeGroup is no longer part of the OS, its dedicated troubleshooter is also removed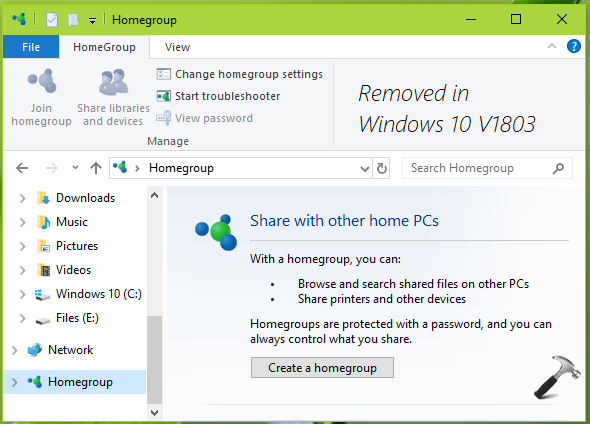 Many users were relying on HomeGroup in their daily computing usage. Those users are now feeling helpless with HomeGroup. Such users are regularly posts queries about how to share files and printer now, on the community forums. For all those users, this post is the answer. You can individually manage file and printer sharing now onwards in Windows 10 V1803 or later, as mentioned below.
HomeGroup Alternatives In Windows 10 V1803
Sharing your printers on the network
1. Open Settings app and go to Devices > Printers & scanners. Click on the printer you want to share and click Manage.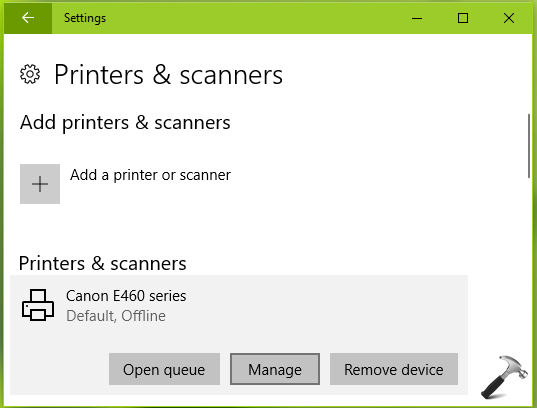 2. Then click on Printer properties.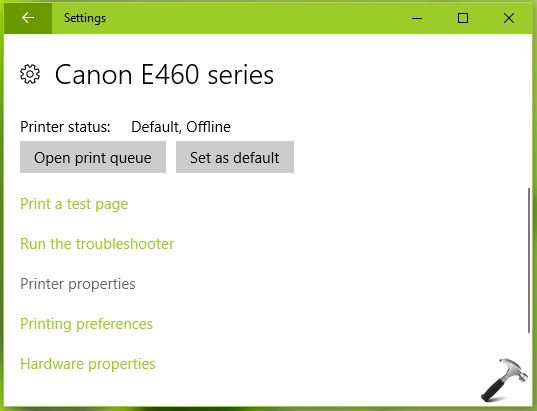 3. On the printer property sheet, switch to Sharing tab and click Change Sharing Options button.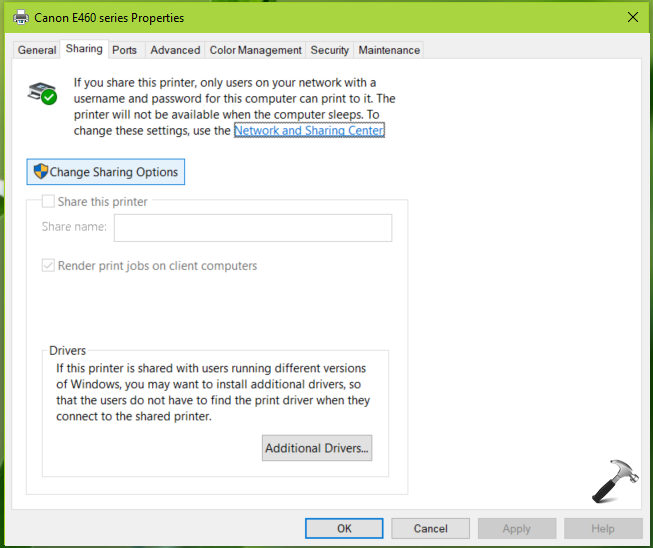 4. Finally, check Share this printer and give this share a name so that other devices recognize it. Click Apply followed by OK.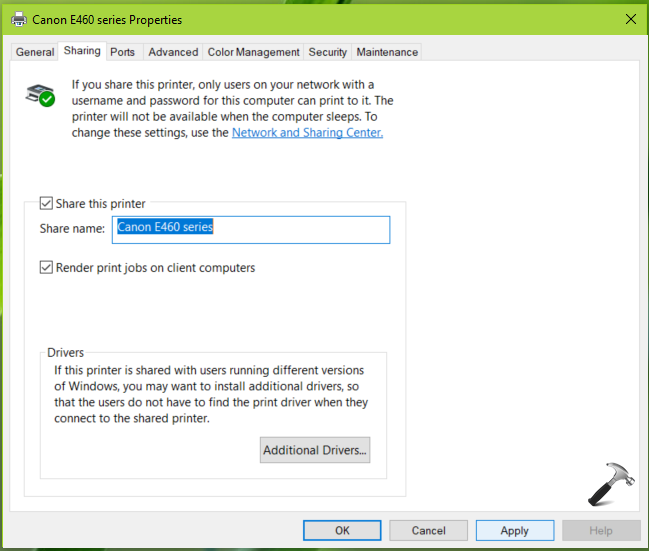 In this way, you can share printers on the network.
Sharing files on the network
1. To locally share files(s), simply right click on the file(s) and select Share.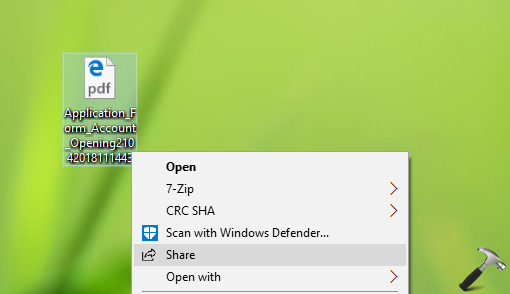 2. This should open the Share charm and you can even share the file(s) using sharing apps that you downloaded from Store.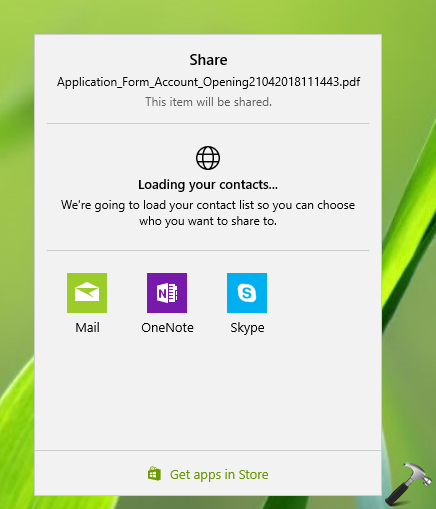 3. In case if you want to share file(s) on the network, right click on it and select Give access to > Specific people. You can then add the network locations to share the file with.
So this is how you can share files on network now.
If you still want HomeGroup feature, you can downgrade to V1709 or make a clean install of it.
You can also enable and use Nearby sharing which is part of Shared experiences.
See this fix, if network computers not visible in Windows 10 File Explorer.
That's it!
Related: How to manage file and printer sharing in Windows 10.