Windows Updates are offered to you, so that you can stay safe and up-to-date in today's online world. Windows Updates may contain security and feature patches, new features, driver updates, kernel updates etc. Hence Microsoft always asks users to ensure that they install latest updates available to them.
However, sometimes you may notice the issue of duplicate update being offered/installed/downloaded again and again. We have seen problem being faced by many users that Windows Update keeps downloading or installing same updates, in an infinite loop. It not only consumes user's data and storage bandwidth but may also result in slowing down the system. Therefore, it is necessary that you review the Windows Updates regularly, in order to verify if there is any duplication of update. Below shown screenshot shows this kind of behavior.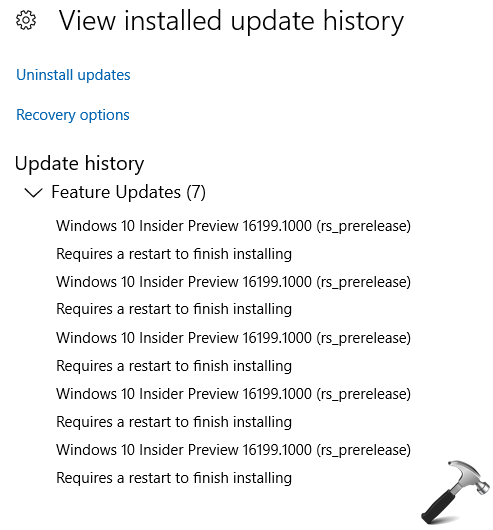 Here are the things you can try to avoid duplication of updates:
FIX: Windows 10 Keeps Installing Same Update
FIX 1 – General Suggestions
1. As a primary troubleshooting step, run the Windows Update troubleshooter.
2. Try removing the update from update history. You can uninstall an update by following steps mentioned in this guide. See if you can successfully install/download the update then.
3. A possible cause for this issue might be the system file corruption. Run the System File Checker or use DISM to fix the inbox corruption.

4. Use Disk Cleanup to remove any unnecessary files (especially temporary files created by updates) and verify the status of issue.
5. If you've configured any Group Policies regarding Windows Update, try reverting them to default and see if that helps you to fix this problem.
6. Try performing the in-place upgrade using Windows 10 bootable ISO media.
FIX 2 – By Fixing Windows Update Components
One of the biggest cause for repetitive updates being offered/download/installed is the corruption of Windows Update components. By fixing this corruption, you might be able to solve this issue, finally.
Open administrative Command Prompt and type following commands one-by-one followed by Enter key.
net stop wuauserv
net stop cryptSvc
net stop bits
net stop msiserver
Ren C:\Windows\SoftwareDistribution SoftwareDistribution.old
Ren C:\Windows\System32\catroot2 Catroot2.old
net start wuauserv
net start cryptSvc
net start bits
net start msiserver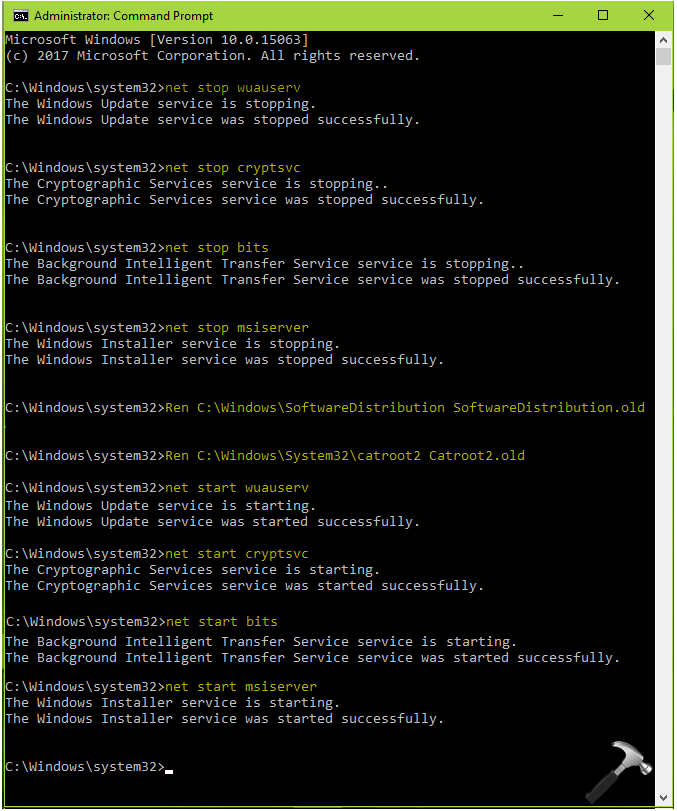 Close the Command Prompt window and reboot the machine. After restarting your system, the issue should no longer occur.
Hope this helps!