Our following guide shares you the steps to upgrade to Windows 10 using ISO file:
How to install Windows 10 upgrade using ISO file
However, following the above mentioned guide some users may face issues with product key which we will discuss in this article. Actually, when you run the setup for edition upgrade or repair upgrade, the setup starts okay but then after "We're getting some things ready" title, it shows following message:
Setup has failed to validate the product key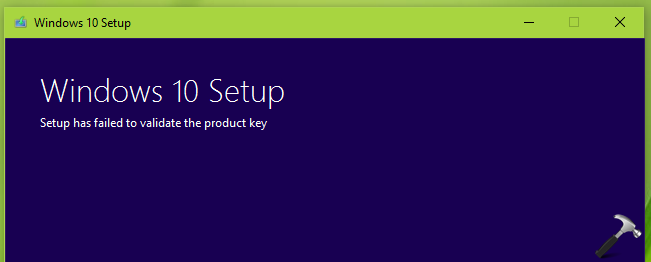 Nothing can be done beyond this stage, unless you explicitly opt for clean install. If you're also facing this problem, try out these suggestions first:
Run the Disk Cleanup utility to erase temporary files and try to run setup again
Try installing latest Windows 10 version via Windows Update instead
If your system is part of domain, temporarily remove it from domain and perform upgrade then
Remove third-party security software temporarily from the machine
If you still have the issue, try the below mentioned solution which is supposed to work in this case.
FIX: Windows 10 Setup Has Failed To Validate The Product Key
1. Extract Windows 10 setup ISO file using any decompression software such as 7-zip.
2. Open Notepad.
3. Type/copy following contents into the new file:
[EditionID]
[Channel]
Retail
[VL]
0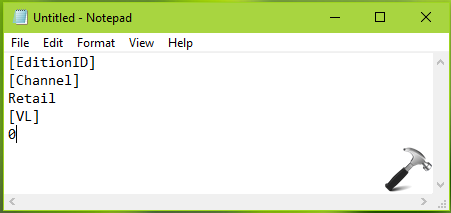 4. Now save the file by "ei.cfg" name and choose Save as type to All Files. Make sure you save this file to sources folder inside the setup ISO file.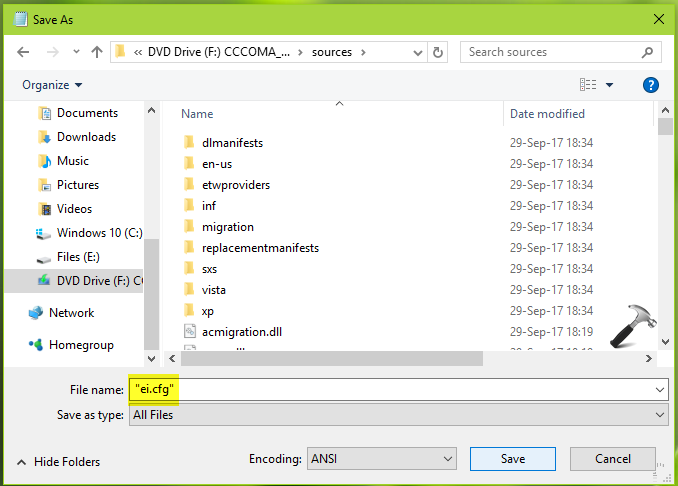 5. Now run the setup.exe file to start installation wizard or create the bootable USB to make clean install. This time the error should not occur.
Hope this helps!
Related: The product key entered does not match any of the Windows images available for installation. Enter a different product key.