We can easily connect two different Windows machines via a Remote Desktop Connection. For this, we need to configure some settings on these machines so that Remote Desktop Connection could be established without any issue. You can read how to configure and allow Remote Desktop Connection in Windows from other devices, in this guide.
However, while connecting machines remotely, we came around following error message:
Your computer could not connect to another console session on the remote computer because you already have a console session in progress.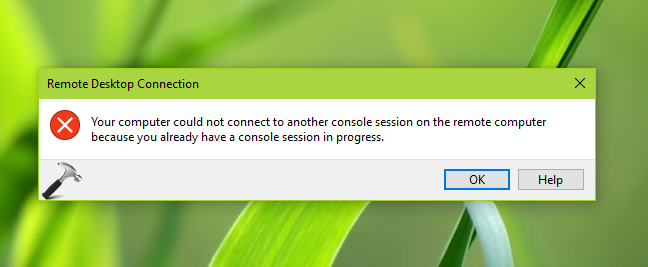 This error came out when we tried to connect Windows 10 Pro with Windows 10 Enterprise running machines.
If you're also victim of this issue, here are some suggestions you may try to fix it:
FIX: Your Computer Could Not Connect To Another Console Session On The Remote Computer Because You Already Have A Console Session In Progress For Windows 10/8/7
FIX 1 – General Suggestions
1. Reboot the either machines and retry to connect.
2. Check in the Task Manager, if you've any other Remote Desktop related program operating in background. If yes, terminate it and verify the status of issue.
3. In some cases, network might be culprit. So open administrative Command Prompt and run these commands:
ipconfig /release
ipconfig /flushdns
ipconfig /renew
If you still have the issue, follow FIX 2.
FIX 2 – Via Remote Desktop Settings
1. Press 

 + R and type sysdm.cpl in Run. Click OK or press Enter key.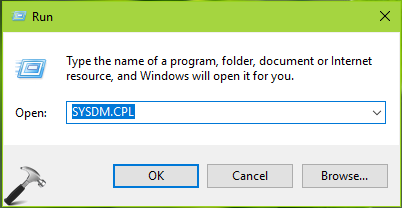 2. In System Properties window, switch to Remote tab. Under Remote Desktop, click Select Users.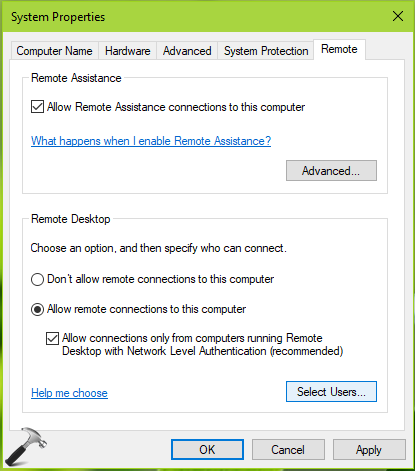 3. Then click Add on the Remote Desktop Users window.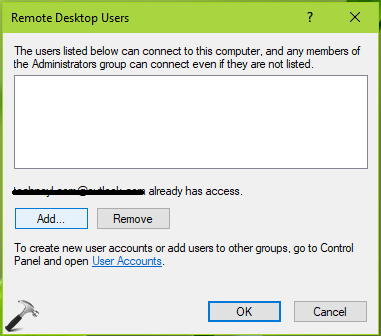 4. Moving on, click Advanced on Select Users window.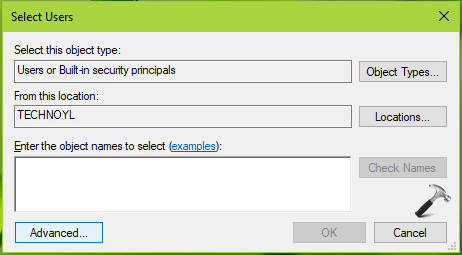 5. Then on next screen, click Find Now. From Search results, select the users who're facing this issue.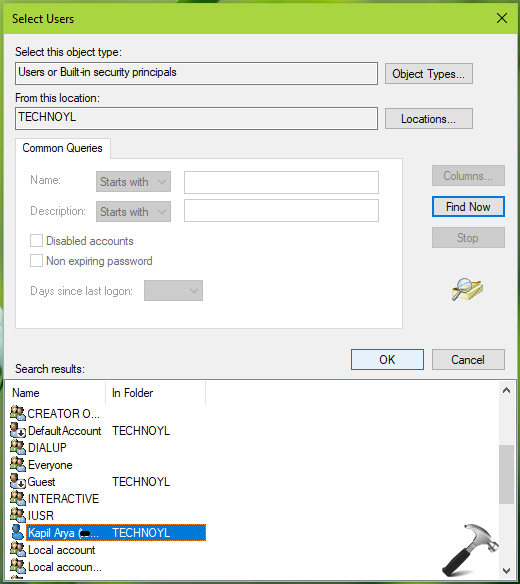 6. Then finally click OK in the below shown screen and click Apply followed by OK in System Properties window.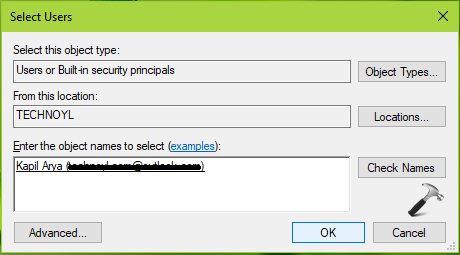 Now retry to connect to the remote computer and this time it should work as expected.
Hope this helps!