We here at Kapil Sparks™ has shared a lot of registry tutorials in the past. Registry Editor is an awesome tool to alter a Windows settings immediately. Today in this article, I'll tell you yet another simple trick to change the border of windows frames in Windows 8.
Here is how the default Explorer window looks like: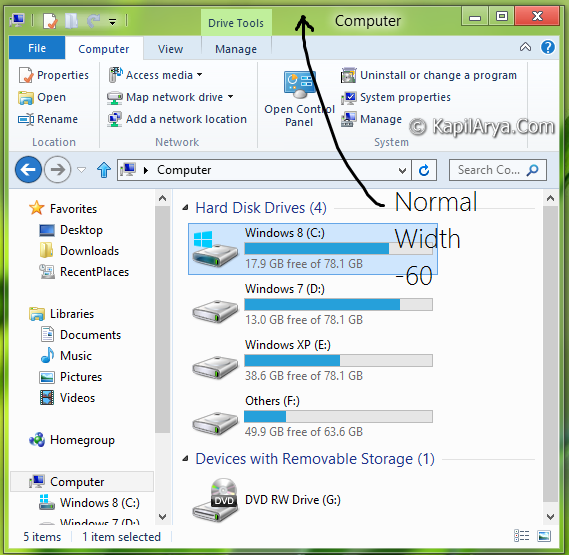 As you can see in above screenshot of Explorer window, the upper portion is balanced in width. Now, in case I increase the border width, the upper portion gets heighten and the same Explorer window after modification will look like this: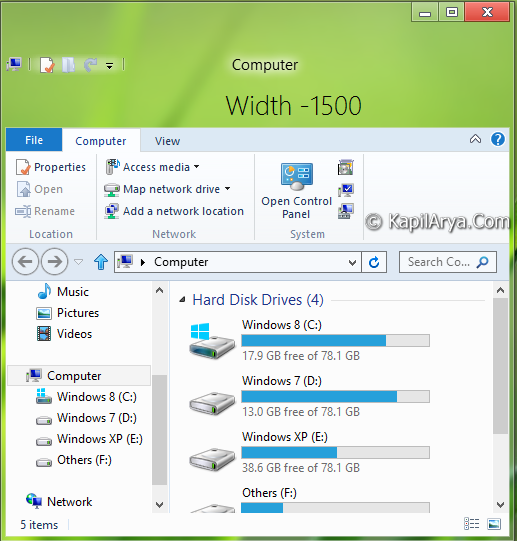 Now here is how to do this…
How To : Change Border Width Of Window Frames In Windows 8
1. Press

+ R and put regedit in Run dialog box to open Registry Editor (if you're not familiar with Registry Editor, then click here). Click OK.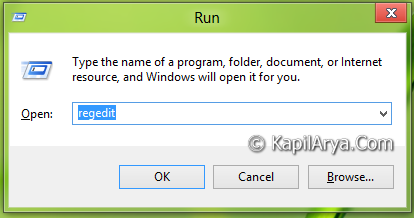 2. Navigate to this location:
HKEY_CURRENT_USERControl PanelDesktopWindowMetrics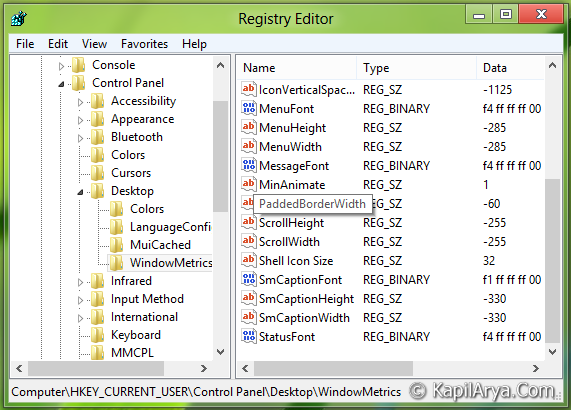 3. In the left pane of this location, look for the string PaddedBorderWidth, it should have -60 as its default value. Double click on it to modify it.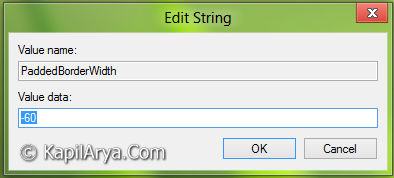 4. Put the input between -1 to -1500 as Value data according to your requirement. A higher value will give you wider window borders, and lower value will give you thinner window borders.
That's it! Close the Registry Editor and reboot to get results.