In Windows 10, you can opt to show accent color on title bar, taskbar and Start Menu. However, the accent color is shown on title bar only when it is active. This means that title bar for inactive window doesn't show accent color. Instead the inactive window title bar show white color (refer screenshot below).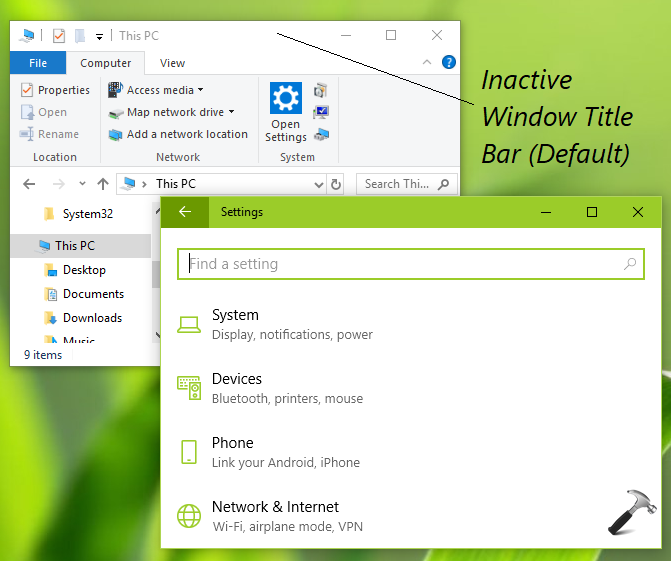 If you like to show the accent color on inactive window title bar as well, this article is for you. Microsoft has added the ability to change inactive window title bar color in Windows 10 V1511 or later. You can perform the below mentioned registry manipulation and enable accent or any other color of your choice on inactive window title bar in Windows 10.
How To Change Windows 10 Inactive Title Bar Color
Registry Disclaimer: The further steps will involve registry manipulation. Making mistakes while manipulating registry could affect your system adversely. So be careful while editing registry entries and create a System Restore point first.
1. Press

+ R and put regedit in Run dialog box to open Registry Editor (if you're not familiar with Registry Editor, then click here). Click OK.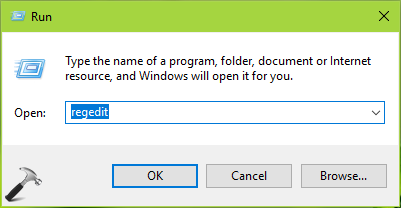 2. In left pane of Registry Editor window, navigate to following registry key:
HKEY_CURRENT_USER\Software\Microsoft\Windows\DWM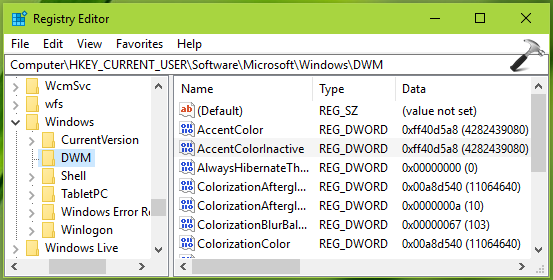 3. Now in the right pane of DWM registry key, right click and select New > DWORD Value. Name the newly created registry DWORD (REG_DWORD) as AccentColorInactive. Double click on the DWORD to modify its Value data: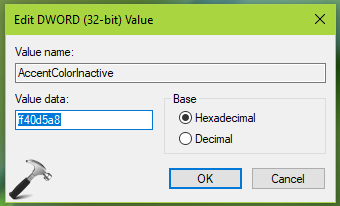 4. Use the Value data same as AccentColor registry DWORD's Value data. You're free here to use any color's hexadecimal code. After typing your desired color's hexadecimal code as Value data, click OK and close Registry Editor.
You'll find that inactive window title bar is now colored instead of white. Reboot, if you don't see the registry changes aren't effective immediately.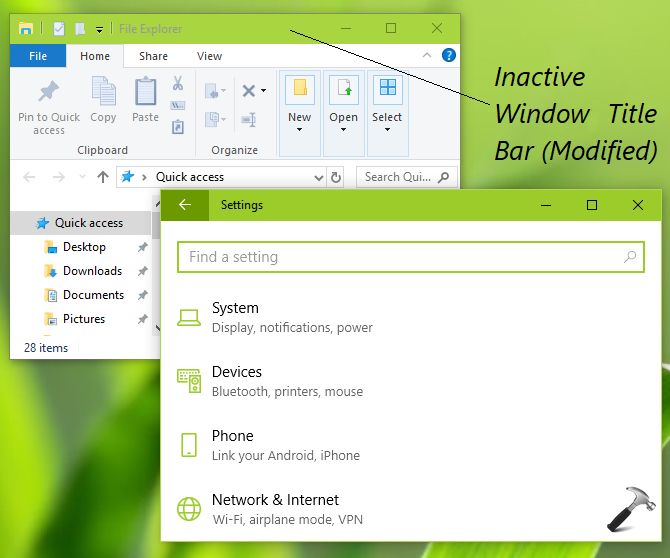 That's it!
Also read: How to force Windows for specific accent & background color.