When you connect your Windows OS to the Internet, it is the network adapter which acts as a medium to achieve this. In the absence of network adapter, you won't be able to take your machine online. These network adapters are installed as network drivers in Windows and you can spot them in Device Manager > Network adapters.
Network adapters, usually Ethernet and wireless adapters can perform at their rated speed. If you ever need to check at what speed the network adapter on your system is working, this article is for you. You can easily check your network adapter speed using Settings app or Control Panel in Windows OS.
Please refer below mentioned methods to check network adapter speed.
How To Check Network Adapter Speed In Windows 10/8.1/8/7
Method 1 – Via Settings App In Windows 10
1. Right click on the network icon and select Open Network & Internet settings. See this fix, if you're missing network icon from taskbar.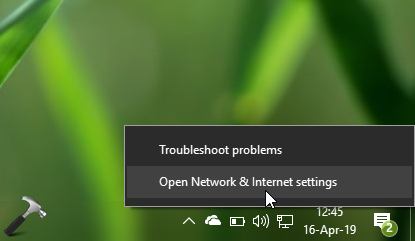 2. Next, in Settings app > Network & Internet > Status window so open, scroll down and look for View your network properties link and click on it.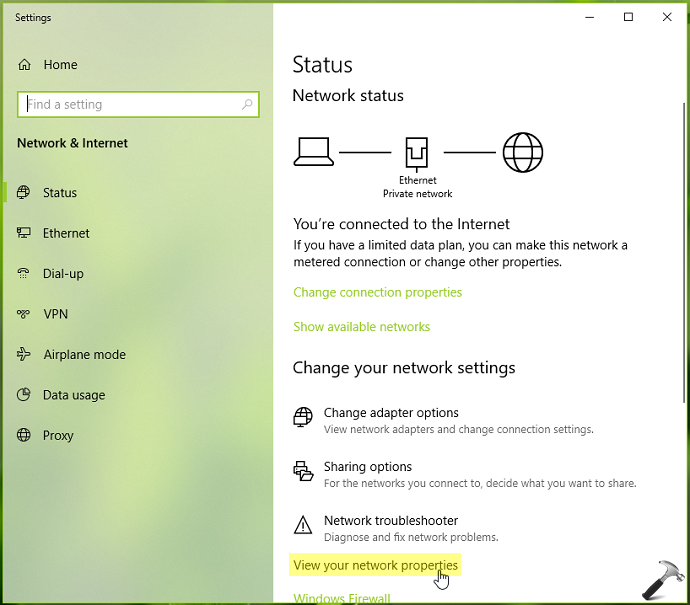 3. In the next screen you'll be able to spot network adapter speed under Link speed section.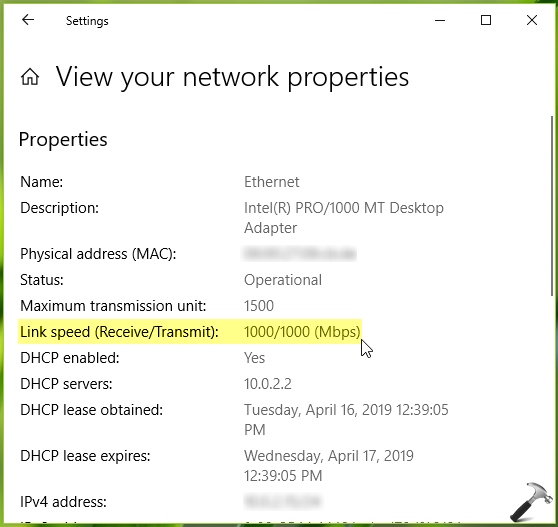 You can now close Settings app and return to Desktop, if you like.
Method 2 – Via Control Panel In Windows 10/8/7
1. Press

+ R to open Run, type ncpa.cpl and click OK.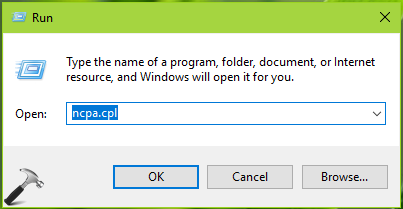 2. In the Network Connections window, identify your currently active network adapter and right click on it, choose Status.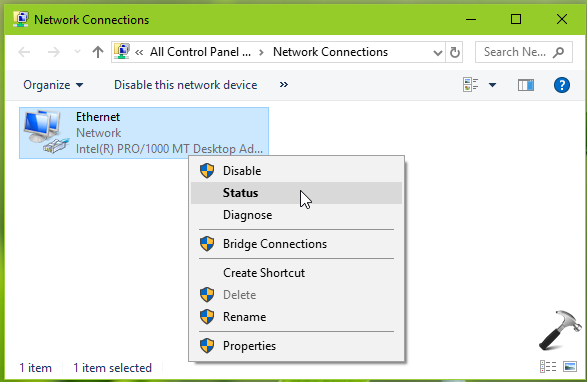 3. On the network adapter status window, under General tab, you'll be able to see speed for the network adapter.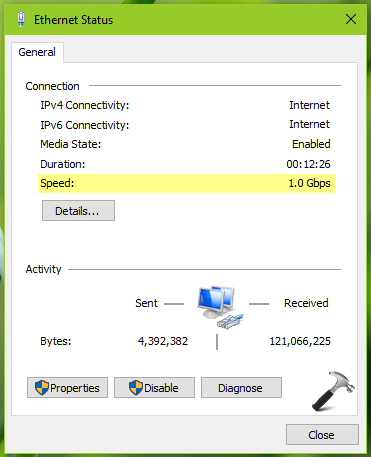 So these are the easiest ways you can use to identify speed of your network adapter in Windows.
That's it!
You may also like:
1. FIX: Windows Could Not Find A Driver For Your Network Adapter
2. FIX: Problem With Wireless Adapter Or Access Point In Windows 10