Unless you activate your Windows operating system, you can't enjoy all the features. Microsoft wants you to use Windows only when you activate the copy installed on your system. To activate Windows, you'll need the unique product key. If you're in dilemma that how you will find your product key, this article is for you.
First of all, we need to know product key in detail. So the product key is 25-character unique code in XXXXX-XXXXX-XXXXX-XXXXX-XXXXX format. There are two type of product keys in current use; unique and generic.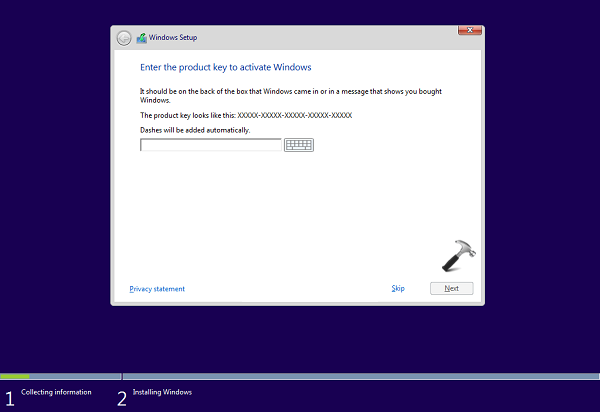 Unique product key is restricted to activate single copy of Windows. This means you can't use single unique product key to activate two or more Windows installations. When you buy Windows operating system (OS) from authorized source, you'll get its unique product key.
Generic product key is usually used to switch Windows editions. These keys are specific for each of Windows edition. For example, if you're on Windows 10 Home, you can use generic product key for Windows 10 Pro i.e. VK7JG-NPHTM-C97JM-9MPGT-3V66T to switch to Pro edition. Generic product key will never activate your Windows, but can only be used to convert your OS edition.
Here is how to find your Windows product key.
How To Find Product Key For Windows Operating System
Finding the product key depends upon how you got your Windows. To locate your product key, refer these points.
Visual Studio subscribers can locate it under Product keys section on the portal.
If you bought digital copy of Windows from authorised reseller or Microsoft Store online, the product key should be available in the confirmation email you received. In case if you can't find it, contact reseller or Microsoft Store support.
If you bought physical copy of Windows from authorised reseller, product key should be available in label inside Windows 10 box. In case if you can't find it, contact reseller.
If you bought OEM license, product key must on card on Certificate of Authenticity (COA).
If you're looking for product key of older OS such as Windows 7, you can locate it on the installation disc which came with purchase of the OS.
Once you've located the product key, follow the steps to activate Windows.
That's it!