When you install Windows 10, your next action is usually to activate your system. Though Windows 10 asks you for product key during installation but you can skip it and activate your system later.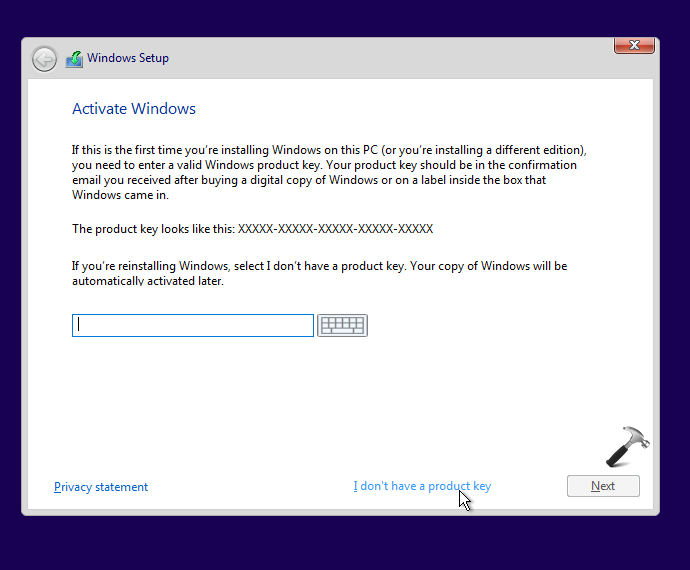 You'll need to activate Windows 10 in following scenarios:
You made a clean install of Windows 10
You changed or upgraded hardware and reinstalled Windows 10
You're making clean install of different Windows edition
When you change or upgrade hardware, you can reactivate your Windows 10 using Activation troubleshooter.
If you've digital entitlement received after upgrading to Windows 10 from Windows 8.1/7 during free upgrade offer, your Windows 10 should be automatically activated after you reinstall (as long as it is on same hardware).
If you've Original Equipment Manufacturer (OEM) license installed on your system and you made clean install of Windows 10 on same machine, you may not need to reactivate because OEM license is tied to motherboard and Windows automatically picks it, so you don't have to bother about activation. To check type of license installed on your system, refer this guide.
Now the question is can you use Windows 10 without activation? Let's try to find out answer for this repeatedly asked question.
FAQ: Can I Use Windows 10 Without Activation?
The answer to above question is No. According to Microsoft licensing terms located here, you're entitled to use Windows 10 only when you activate it. While installing Windows 10, it is mandatory to accept these licensing terms, otherwise you can't install the operating system. So as you've accepted the terms while installation, you need to necessarily follow them during operating system usage.
Here is what Microsoft says about Windows 10 activation:
You are authorized to use this software only if you are properly licensed and the software has been properly activated with a genuine product key or by other authorized method. When you connect to the Internet while using the software, the software will automatically contact Microsoft or its affiliate to conduct activation to associate it with a certain device. You can also activate the software manually by Internet or telephone. In either case, transmission of certain information will occur, and Internet, telephone and SMS service charges may apply. During activation (or reactivation that may be triggered by changes to your device's components), the software may determine that the installed instance of the software is counterfeit, improperly licensed or includes unauthorized changes. If activation fails, the software will attempt to repair itself by replacing any tampered Microsoft software with genuine Microsoft software. You may also receive reminders to obtain a proper license for the software. Successful activation does not confirm that the software is genuine or properly licensed. You may not bypass or circumvent activation. To help determine if your software is genuine and whether you are properly licensed, see (aka.ms/genuine). Certain updates, support, and other services might only be offered to users of genuine Microsoft software.
So as you can see from above information, you must activate Windows 10 to receive dedicated support, updates etc.
Following things happens when you don't activate Windows 10:
You can't personalize settings. You can't even change your Desktop wallpaper.
Windows will frequently remind you to activate your system.
There is permanent Activate Windows watermark in bottom right corner of your system screen.
Some specific features which requires Windows activation will not work.
In Settings app, you'll see this line mentioned in bottom; "Windows isn't activated. Activate Windows now."
In some cases, your Desktop will disappear and gets replaced with solid black screen.
In view of these points, it is better to use Windows 10 with activation. Windows 10 is result of hard work of dedicated and passionate engineers, and to correctly evaluate their work, Microsoft wants you to activate your Windows 10 with proper license.
Activated Windows 10 unlocks all the features it has and the ones you'll need. Windows 10 activation not expires (except you've volume license) and you need to activate once, and you enjoy rest of time. We recommend you to buy only genuine license from official Microsoft Store online or offline or via authorized reseller and avoid cheap licenses from third-party sources.
That's it!