Consider a scenario, that you've Microsoft Office 2013 installed on Windows 8.1. You then came to know that you can free upgrade to Windows 10, the latest OS from Microsoft. As suggested, you performed the upgrade and everything went smoothly. Now when you open any of Office 2013 applications, which you installed on previous OS, you get following error:
The operating system is not presently configured to run this application.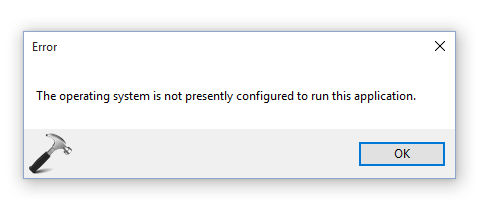 No matter what application you try to open, the error appears and thus you can't use Office package at all. Also, there is no hint in the error message so that we can figure out what's wrong with the system. If you're also on same boat, here are some suggestions you may like to try and see if they helps you..
FIX : The Operating System Is Not Presently Configured To Run This Application
Since there is no clue what is causing the issue, there is no specific fix. The cause may be miscellaneous and so is the cure. You can try to open the apps in Safe Mode as well, in case if it helps.
FIX 1 – Perform Offline/Online Repair
This is the recommended way to fix this problem when you've many settings plus lots of data on your machine and you don't want to loose any of them. Following article provides you the steps to repair Office installation:
Steps to repair Office installation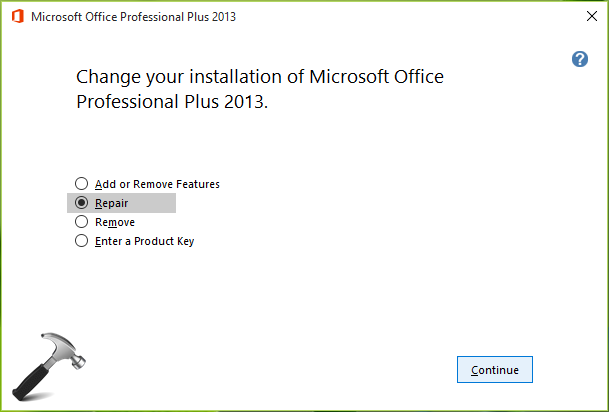 In case if you find that problem still persists, try FIX 2.
FIX 2 – Remove Traces Of Previous Installation
If you had a previous installation of Microsoft Office and you upgraded the current installation from that, there are chances that registry configuration of earlier install is causing the hiccup. So it is essential that we remove out all the traces of previous installation first. We here strongly recommended you to backup your Office apps data saved in user folders. For backup, you can use USB/DVD or external HD drives.
This article emphasizes on using Microsoft's Fix it tool to remove traces of Office installation:
Remove Office installation data completely using Microsoft Fix it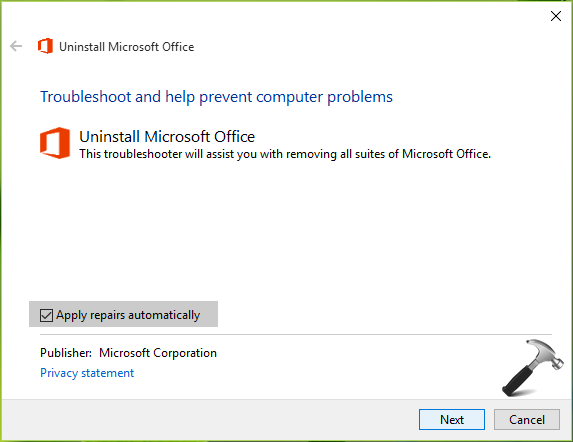 Check the status of problem. If it is still not resolved, see FIX 3.
FIX 3 – Perform Clean Install Of Your Office Package
After performing enough troubleshooting steps, and nothing worked for you, then clean install is the last weapon. We hope that after doing clean install, the problem should no longer exist.
That's it!