Microsoft has although committed a lot of times that Windows 8 is one of the fastest possible OS for this generation but its not true fully. This gives us to indication of rise of Windows Blue / Windows 9 or whatever they call the new OS.
But the condition provided with fact associated in current stable is that your processor must be of highly performance, so that hybrid features of it makes it possible to run it responsively on your device. So how to make this situation for those devices which are still using previous generation processors?
Well, whenever I think of it, it lets me to my concluding post written here to configure multi-core settings. But its not sufficient to make fast responding of your device running Windows 8. So in this article, I'm going to share you another soft way to increase responding of Windows 8 when Explorer folders of it has been taken into account.
So without wasting your time anymore, lets share the trick…
How To : Increase Icon Cache Size In Windows 8.1
1. Press

+ R and put regedit in Run dialog box to open Registry Editor (if you're not familiar with Registry Editor, then click here). Click OK.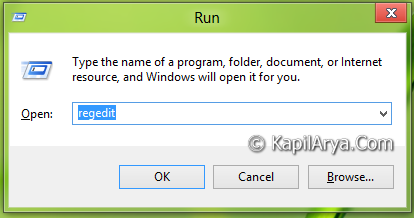 2. Navigate here :
HKEY_LOCAL_MACHINE\SOFTWARE\Microsoft\Windows\CurrentVersion\Explorer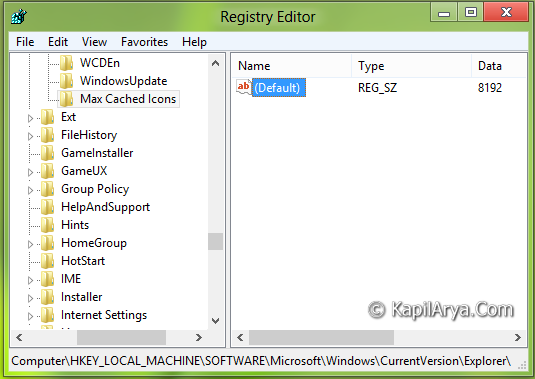 3. In the left pane of this location, create a new key by navigating right click -> New -> Key. Name this key as Max Cached Icons. Make sure you've used spaces in between.
4. When you create the key in step 3, it will automatically create a Default string in the right pane of the key. Double click on that string to modify it. Put the Value data in this window as 8192 or 4096: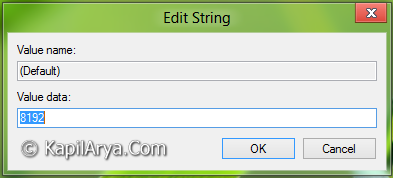 Close the Registry Editor and reboot to get results. Please note that upon first boot, you'll have slow boot as the system rebuilds IconCache database using regeneration principle. After first reboot, system would have fast response as it should be because we've already increased Icon Cache size affirmatively.
Hope you enjoy the tip!