In order to manage computers remotely, Remote Server Administration Tools (RSAT) is pioneer package for system administrators. Microsoft has included this tool in Windows Server and they can be used on Windows 8 or later as well. If you're a system administrator, and if you're running Windows 8 or later, you can easily manage the systems running Windows Server via these remote tools.
For that, you need to install the RSAT kit to your Windows. In this article, we're going to share you the way to install them. So without wasting your time anymore, lets share the way…
Note
: This guide is not applicable to Windows 10 V1809 or later because in those versions, RSAT tools are optional feature. Check out
this guide
instead to install RSAT tools in V1809 or later.
Install Remote Server Administration Tools (RSAT) In Windows 10/8.1/8
1. First of all, download the RSAT package from following links:
DOWNLOAD LINK [Windows 10]
DOWNLOAD LINK [Windows 8.1]
2. Then do a right click on update package file and select Properties. In the General tab, for the security section, click the Unblock option, Apply followed by OK.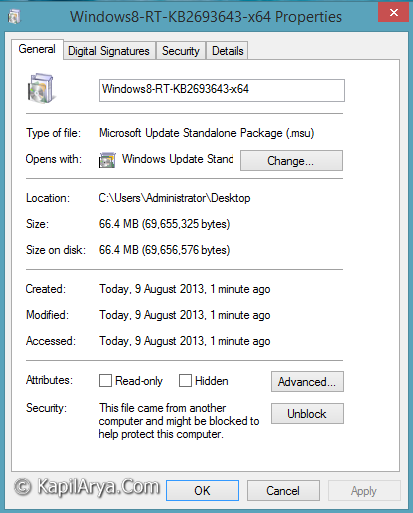 3. Select Yes in following prompt: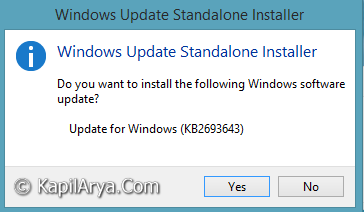 4. Moving on, click I Accept in Download and Install Updates window: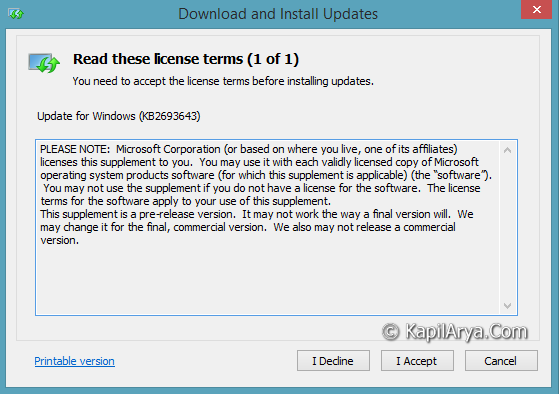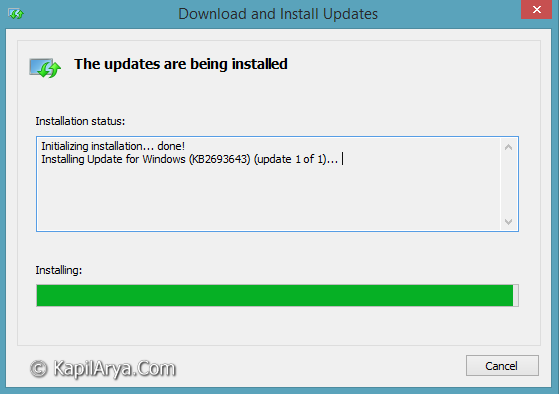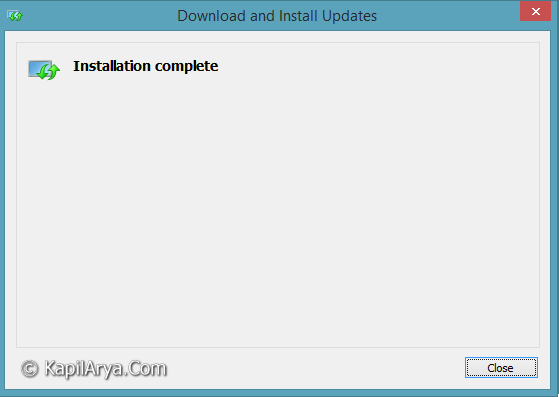 5. In this way, Remote Server Administration Tools got installed on your system. You can enable its all or selective components in the Windows Features window. Click OK after making your choice.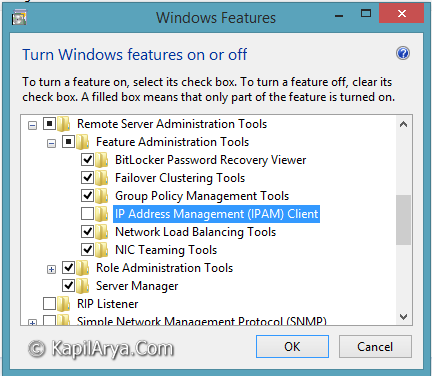 6. You can access RSAT by navigating Control Panel -> Administrative Tools -> Remote Desktop Services.

Hope you find the article useful! Go here if you can't install RSATs and receive "The update is not applicable to your computer" error.