Long time back in year 2015, we shared you following guide to install Remote Server Administration Tools (RSAT) tools in Windows 10:
Install Remote Server Administration Tools (RSAT) In Windows 10
In Windows 10 version prior to V1809, you can use above linked guide to install RSAT tools. However with Windows 10 V1809 or later, Microsoft removed the capability to install RSAT as add-on. Instead, the Redmond software-giant designated the RSAT tools as optional features in V1809 or later. So in this nutshell, now RSAT tools are features on demand – if you need them do install them.
In this article, we'll see how you can install RSAT tools on your Windows 10 Version 1809 or later.
How To Install RSAT Tools On Windows 10 V1809 Or Later
Method 1 – Using Settings App
1. Right click Start Button or press

+ X keys and select Settings.
2. In the Settings app, navigate to Apps & features > Optional features.
3. Under Apps & features, in corresponding right pane, click on Optional features.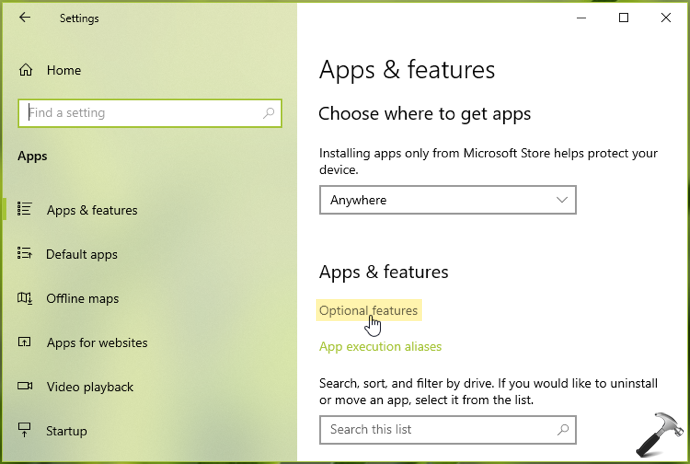 4. Inside Options features, click on Add a feature button.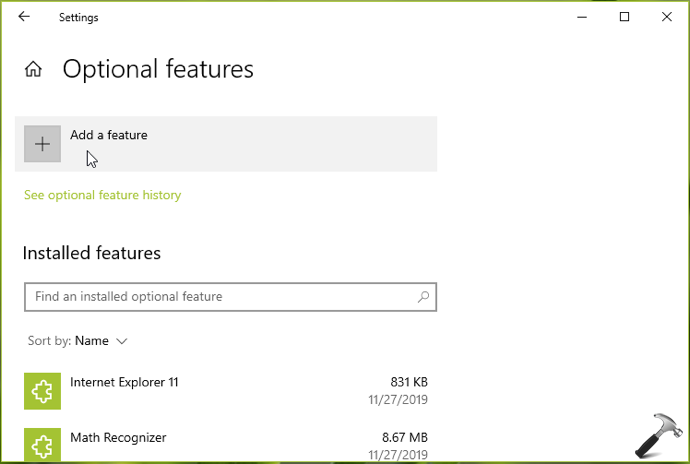 5. This will open Add an optional feature window, and you've to search for 'rsat' here. The result will include all RSAT tools, so you can manually select the features you want and hit Install button.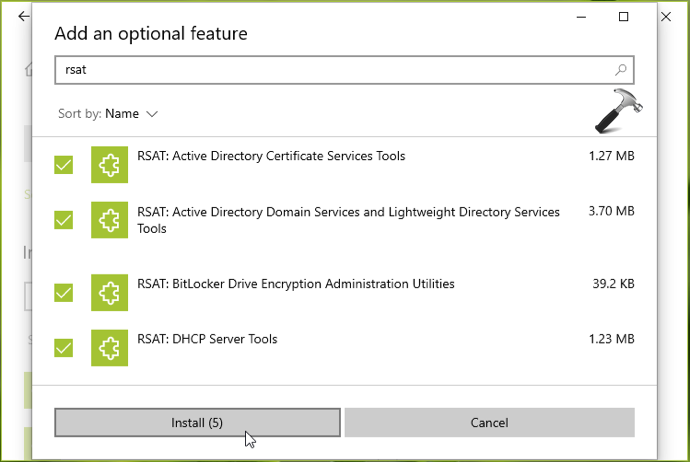 In the few moments, you selected RSAT features will be installed.
Method 2 – Using Windows PowerShell
1. Open administrative Windows PowerShell.
2. In the PowerShell window, type following cmdlet to confirm if RSAT tools is not installed on your system:
Get-WindowsCapability -Name RSAT* -Online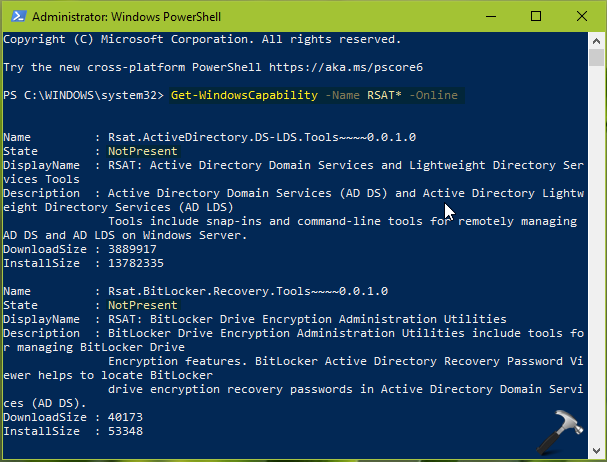 3. This will populate the list of RSAT features and against State, if you see NotPresent, this means the feature is not yet installed on your system. Another benefit of this list is that it mentions RSAT feature name which you can use with Add-WindowsCapacity cmdlet.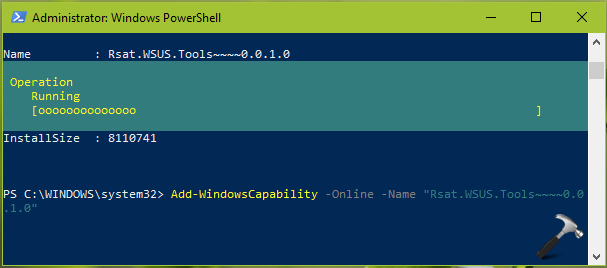 4. To install a RSAT feature selectively, you've can use this general cmdlet:
Add-WindowsCapability –online –Name "

<RSAT Feature Name>

"
You need to substitute correct RSAT feature name, for example Add-WindowsCapability -Online -Name "Rsat.WSUS.Tools~~~~0.0.1.0". You will need to stay connected to web to get the feature downloaded and installed.
That's it!