With the Windows 10 Anniversary Update (AU), it is now possible to link your Microsoft Account (MSA) to your Windows 10 digital license. Windows 10 basically supports two type of activation; product key and digital license. Earlier Windows editions utilized product key activation. In context of Windows 10, this activation applies to following people:
Users bought Windows 10 (digital/non-digital) from an authorized retailer
Users got Windows 10 from Technet/MSDN subscription
Users got Windows 10 pre-installed from Original Equipment Manufacturer (OEM) on new device
On the other hand, Digital License aka Digital Entitlement is new method of activation in which users do not need to use their product key and their Windows is automatically activated. This activation applies to:
Users upgraded to Windows 10 from Windows 7/8/8.1 under free upgrade offer
Users bought Windows 10/Windows 10 Pro from Windows Store
Windows Insiders who upgraded to newer Insider Preview build from an earlier build which was genuine and activated
Now Microsoft is offering the way to tie up your MSA  to your Windows 10 digital license, from AU/Version 1607 onwards.
Why Should I Link My Windows 10 License To Microsoft Account?
You may have a thought that why should I do this? Is it mandatory? Well, this is not mandatory but if you do this, benefit is of yours. Because when you link Windows 10 license with your MSA, it will be easy for you to activate your system using Activation Troubleshooter, even if you've made any hardware changes to your machine.
This will also help you to fix troubleshooting activation errors while activating your Windows 10 license in future. Note that if you've switched to MSA from local account, your digital license will be automatically linked to used MSA. Else you can follow these steps:
How To Link Microsoft Account To Your Windows 10 Digital License
You'll need to sign-in as an administrator to perform these steps.
1. Open Settings app and click Update & security.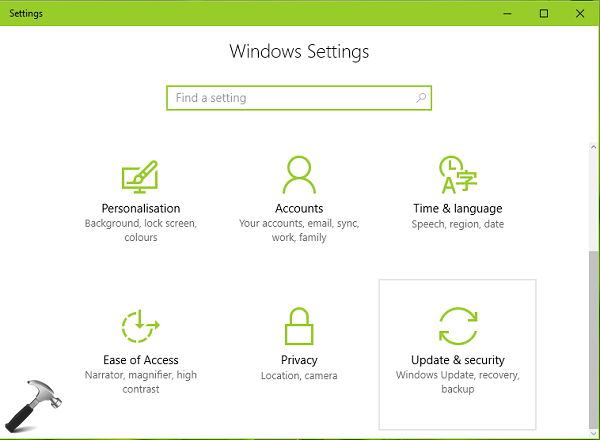 2. Next, choose Activation in the left pane. You'll see that your Windows 10 is activated with a digital license message but not linked to your MSA. Click Add an account link under Add a Microsoft account heading.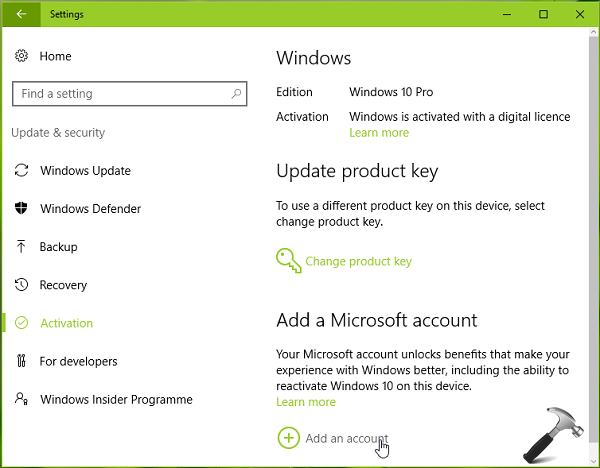 3. Then input the Microsoft account with which you want to link your Windows 10 license. Make sure the MSA is valid and accessible. Click Sign in.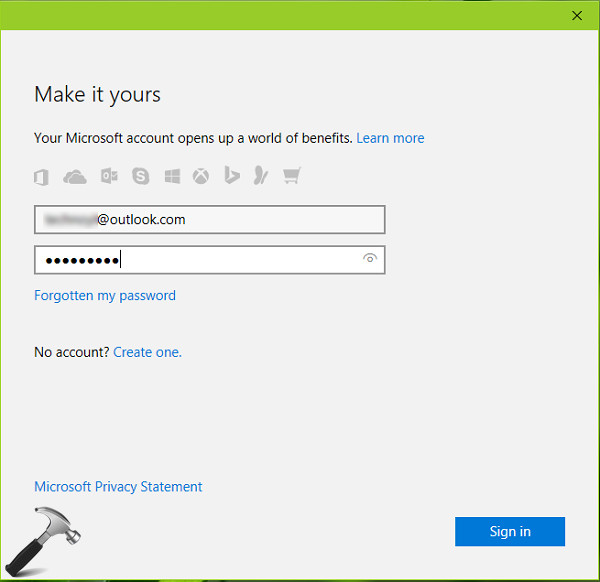 4. If you've turned on two-step verification, you may need to verify your identity. Whether it is an email ID or a mobile number, a six-digit verification code will be sent to it.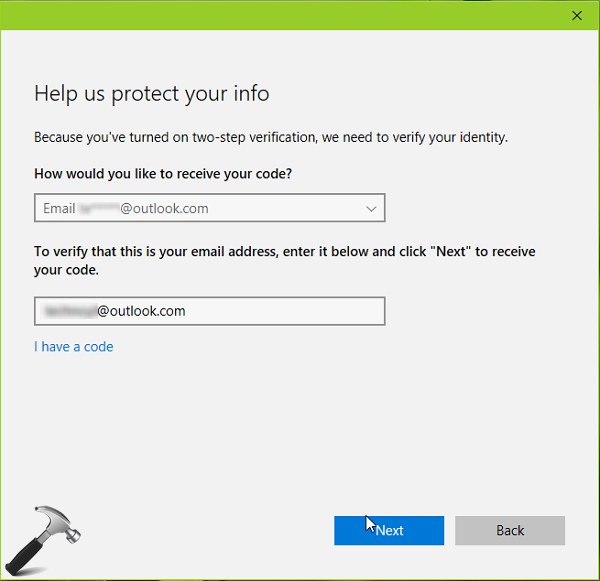 5. Now check the activation code on above used email ID/mobile number and copy it.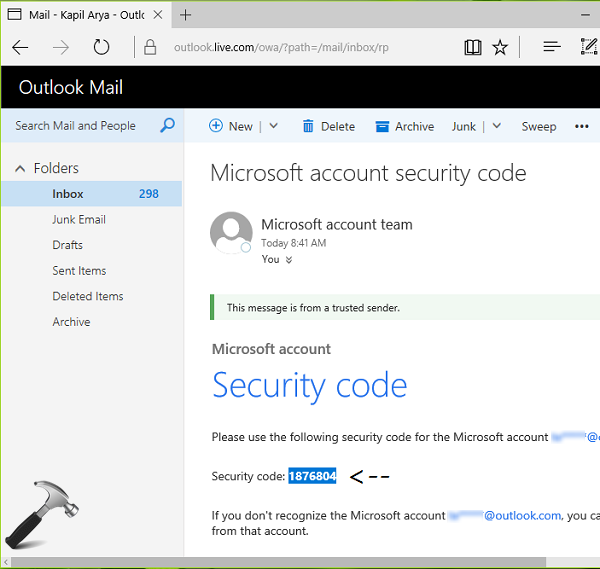 6. Then paste the activation code you get in below shown window and click Next.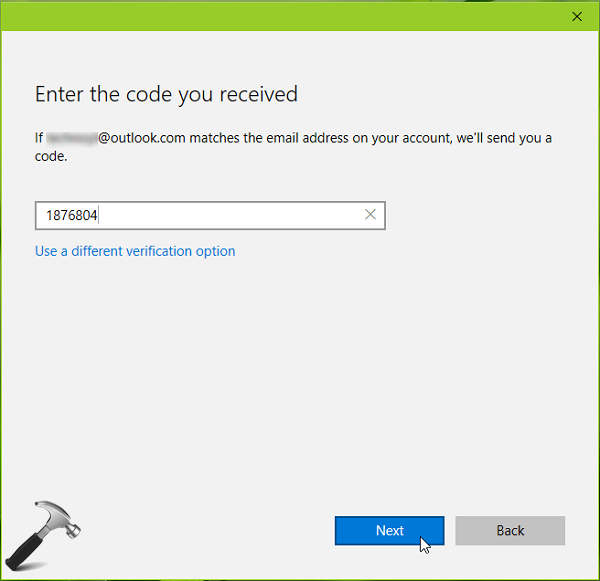 7. If you're using local account, you'll have to verify its password and you'll be then switched to MSA account you entered in step 3. Remember that you'll now need to sign-in with same MSA password while logging into your Windows 10. Click Next. If you're already switched to MSA from local account, this step is not required.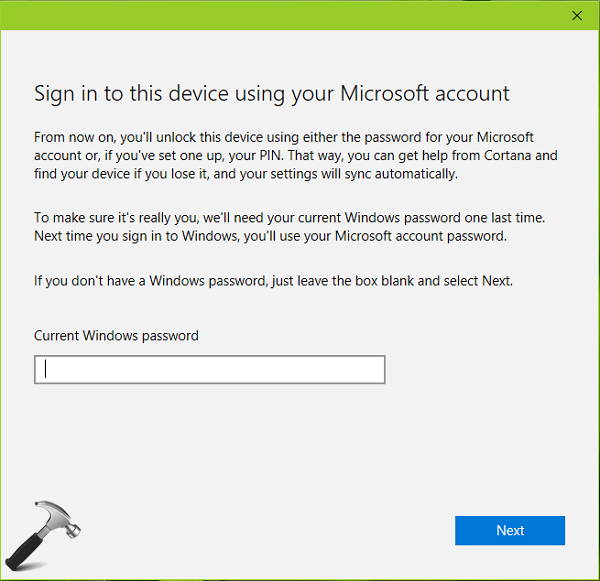 8. In few moments, you'll see that Activation status now changes to Windows is activated with a digital license linked to your Microsoft account which is a confirmation of success.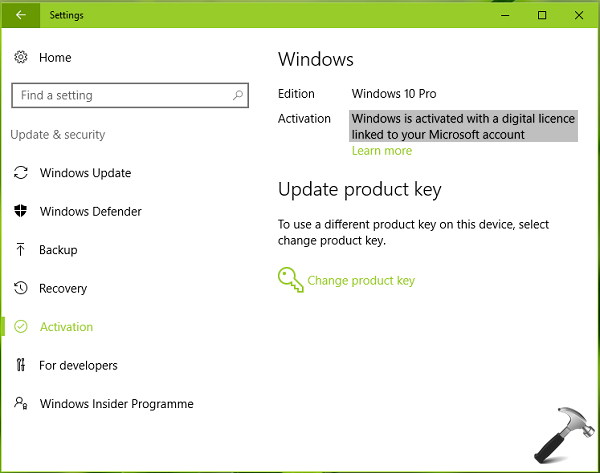 You can check following video to take live demo of this method:
Hope you find the tip useful!