This article is updated whenever a newer Windows 10 Insider Preview build is released.
We all know that Windows Insider team releases new Windows 10 builds, time-to-time for testing new features. Through Windows Insider program, the people who're part of this are expected to get newer and frequent builds of Windows 10. It's quite clear that only the Windows Insiders will getting new builds regularly, while the stable edition users are receiving only Windows Updates as usual.
Windows Insider program has worked positively and provided a great feedback to Microsoft. Now the company has released a new build of Windows 10 Insider Preview aka build 19564.1000. This build belongs to active development branch (RS_PRERELEASE). Their previous build was 19559 which didn't introduced any new features and same is continued with this build as well.
Download Windows 10 Insider Preview Build
This new build can be obtained through Windows Updates. All you need to check new Windows Updates on your Windows 10 existing build that is taking advantage of Windows Insider program and upgrade.
This guide illustrates how to get this preview build:
How to get Insider Preview builds in Windows 10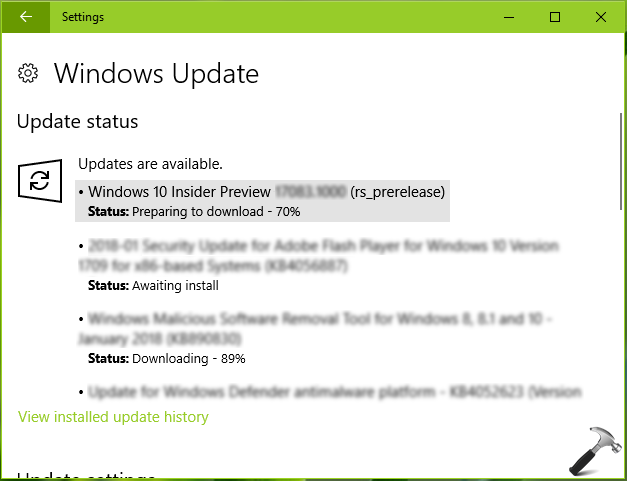 Please note that this build is released for Fast ring level. To change your ring level, refer this guide.
If you can't check for new preview build inside Windows 10, refer this fixes:
FIX: There's A Problem With Getting Preview Builds In Windows 10
FIX: "Failed To Download The New Preview Build" Error In Windows 10
What's new in Windows 10 Insider Preview Build 19564
This build offers improvements on Windows Graphics settings.
You can read about the changes for this build in detail along with things fixed and known issues for this build in official announcement post.
We'll post more updates on Windows 10 when they're available. So stay tuned, and right now enjoy this free preview build!