We here at Kapil Sparks™ use Mozilla Firefox as default browser, it worked fine every time for us. But when we tested the latest betas, we found the hanging habits of Firefox. Thus talking about flash sites like Youtube, whenever you open any video of Youtube and play it; Firefox becomes unresponsive. Most of users has complaints about it, so in this article we're going to fix them.
Here is the error message displayed when you play flash on Firefox:

Read the second line carefully in above error screenshot, it is saying to close existing windows to open a new window. Means you'll definitely loose the current windows and also the important work you're doing on them. Also in some cases, Firefox takes too long to recover in stable state.
So without wasting your time anymore, here is how to fix this issue:
FIX : Mozilla Firefox Hangs Whenever Flash Is Displayed
1. In the address bar of Firefox, type about:config. Now click "I'll be careful, I promise!".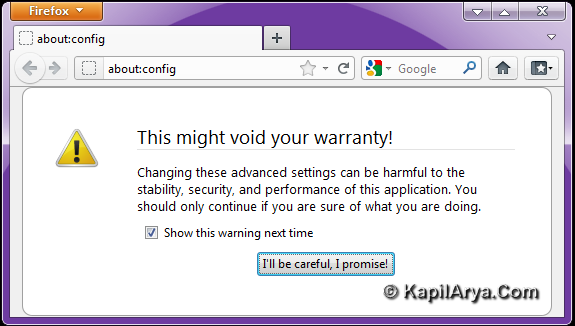 2. In the search box, input ipc. Now you'll see the results as shown below. Edit the following preference:

dom.ipc.plugins.enabled                      –              Default is true. Double click to set it as false.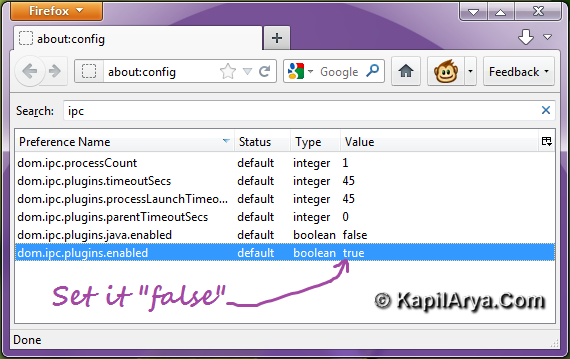 3. Finally, edit the following preference:
dom.ipc.plugins.timeoutSecs             –                   Default value is 45. Double click on preference and input 10.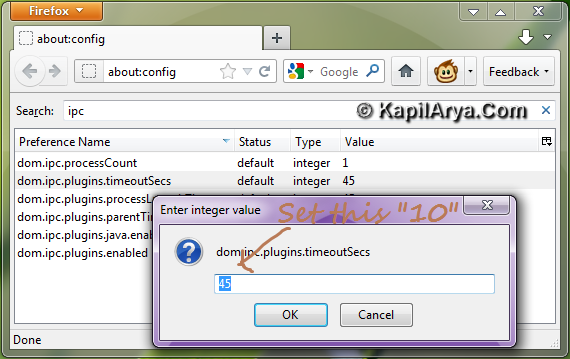 4. That's it! We're done now. Close Firefox and restart it. Now go to Youtube and check the performance, it should work fine. Please drop your comments if something is not working.
That's it!