When it comes to advanced customization of Firefox, we all refer to alter about:config preferences. That is, we type about:config in address bar and hit Enter key, bypass the warning and finally customize the preference we need to change.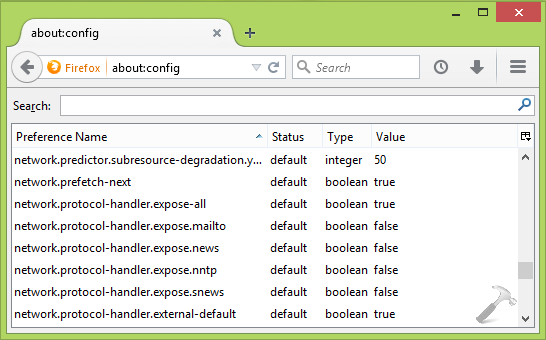 We've have already shared you some amazing about:config tweaks in our past:
1. Must known about:config Tweaks for customization of Mozilla Firefox
2. Disable 3D view in Mozilla Firefox using about:config
3. Use about:config to disable "Remember Password" prompt in Mozilla Firefox
Now consider a scenario. You altered some preferences and later forgot which settings you've changed using about:config. If you have change a lot of preferences, this become more complicated and you need to reset all the preferences to default level. Of course, re-installation of Firefox may be direct solution to this problem, but you'll lose all your browsing history, remember passwords etc. etc.
Hence under such condition, you need to reset all about:config preferences to default. Here is how to do it, but before proceeding make sure you've closed Firefox and it is not running in background.
How To : Reset All About:Config Preferences To Default In Firefox
1. Press 

 + R, type %appdata%\Mozilla\Firefox\Profiles and hit Enter key.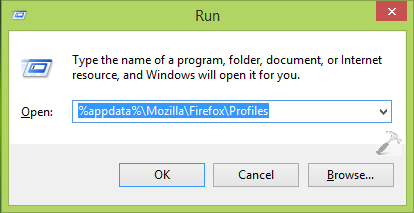 2. Next, in the Profiles folder so opened, you'll see xxxxxxxx.default folder, where xxxxxxxx can be variable combination of numbers and alphabets like 8x7fku3r. Double click this xxxxxxxx.default folder and open it.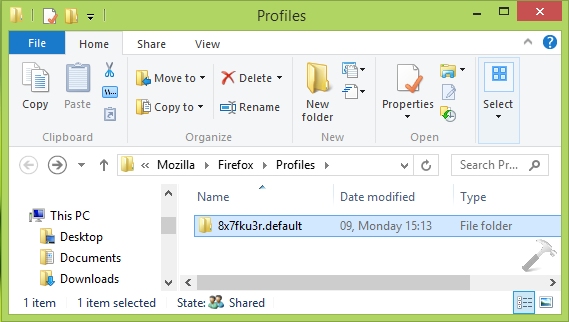 3. Now in the below shown folder, scroll down and look for prefs.js named file. This file basically stores all the preferences settings you've made using about:config page. So simply rename this file in case you want a backup or delete it.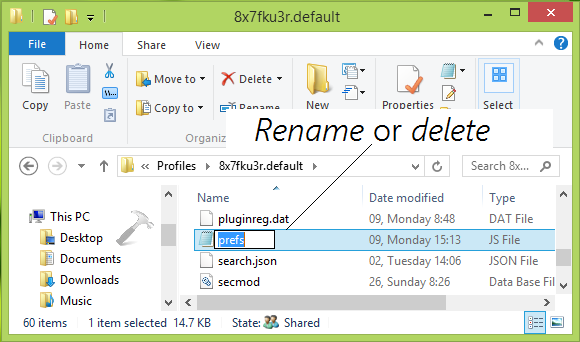 4. Finally, open Firefox and the deleted or renamed prefs.js will be auto-generated by browser itself, resetting all preferences to their default values. Thus in this way, all about:config settings are restored to default, without re-installing the browser.
Hope you find the trick helpful! Don't forgot to check simplest trick to recover lost tabs in Firefox family.