You might have encountered the situation, when you accidentally deleted an important file from your system. Usually the deleted files in Windows goes to Recycle Bin, so you should be able to recover them. But the condition becomes more worst when you've deleted the file from Recycle Bin as well. The condition is referred as permanently deleted file from Windows.
In past days, we don't have options to recover permanently deleted files. But then came some amazing tools which can even recover your permanently deleted files. These tools are classified as data recovery tools. So without employing a data recovery service, you can now recover your accidentally deleted files. EaseUS Data Recovery Wizard Free is one such tool and it is a complete solution to recover your lost files. In this article, we'll see how to recover your deleted files using this tool.
You might be wondering how it is possible to recover permanently deleted files? Well, the 'permanently deleted' is a condition when deleted files free up their space on hard drive. This free space can be overwritten by newer data. So if the free space is not overwritten by newer data, you can easily recover deleted files from older data.
Recovering Permanently Deleted Files In Windows
You can try this step-by-step process to recover permanently deleted files:
1. Download the data recovery software from EaseUS website. Complete its installation and then launch it.
2. Now you'll see window shown in below screenshot. Select a convenient location, for which you want to recover data and click Scan.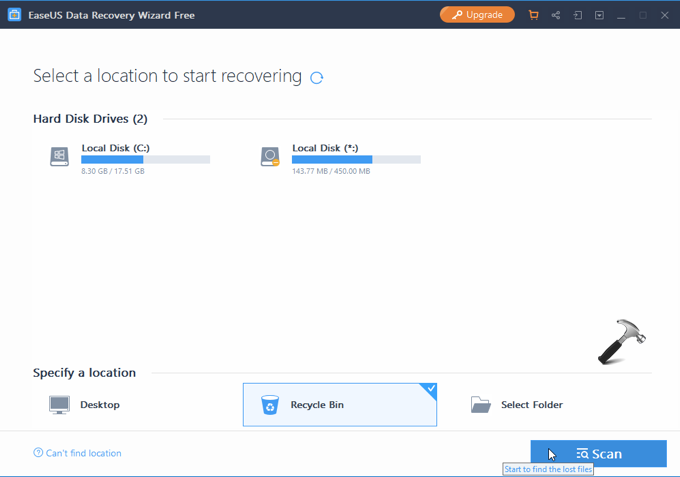 3. As the scan completes, select the files you want to put back and click Recover.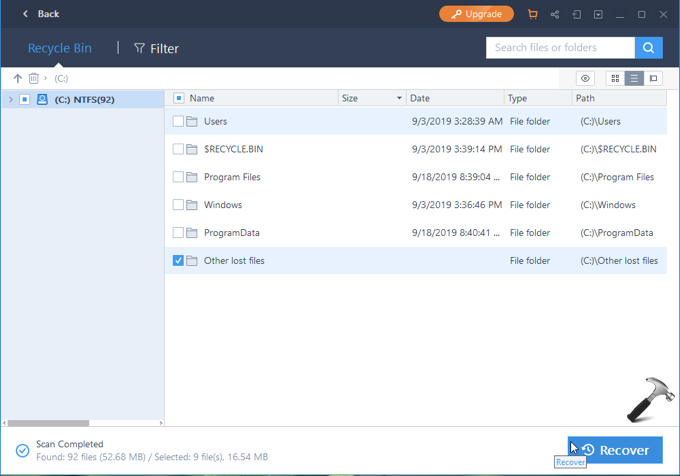 4. Next, select the folder where you want to put recovered files. I recommend you to select this recovery location as a network/mapped drive, external drive, USB drive etc.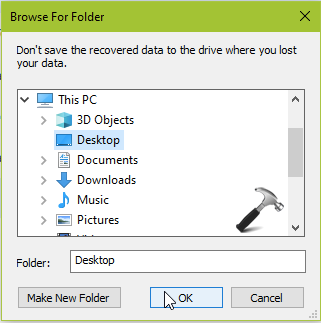 5. If you're recovering deleted files to original drive from which they were deleted, you'll below shown prompt. You can click Don't Save, and select any external drive, else click Save to recover files to original drive.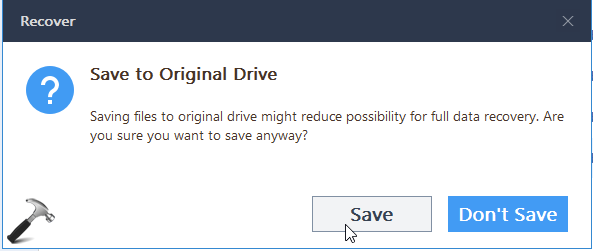 6. Now the tool start recovering your files, which may take few moments completely depending upon data to recover. Once completed, you'll see Recovery completed message. You can open recovery location/drive and checkout your recovered documents.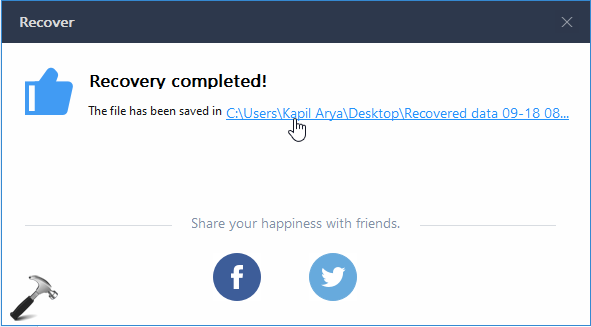 7. With this tool, when you exit, you can save the currently scanned session. This will eliminate the scan requirement at next session and you directly restore deleted files without scanning first.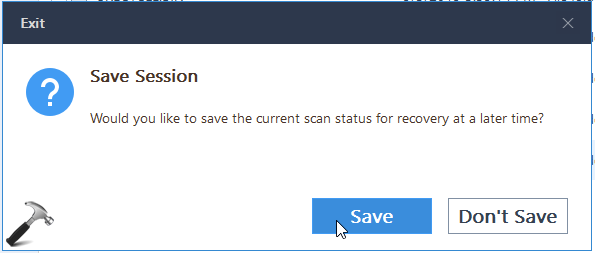 With EaseUS Data Recovery Wizard Free tool, you can:
Recover upto 2GB of your permanently deleted data
Recover lost data due to hard drive damage, virus attack, formatting, Windows crash or accidentally deleted data
Do RAW or lost partition data recovery
Recover data file such as photos, documents, videos, audio, emails, compressed files, etc.
If you want to recover beyond 2GB of your deleted data, you can opt for Pro license at EaseUS website.
Hope you find the tool useful!
FYI: This is third-party software which is shared here for convenience of readers. It is always advisable to create a System Restore point first, before using these tools.