We've earlier told you about using Remote Desktop Connection (RDC) feature in following article:
How to use Remote Desktop feature to connect Windows to other devices
In this article, we will discuss an issue that occurs when RDC fails to work. RDC like other features of Windows, depends upon its root services for functioning. If either of these services are not working, RDC starts to fail again and again. In such case, the sessions are terminated with this message:
Remote Desktop Connection has stopped working
A problem caused the program to stop working correctly. Windows will close the program and notify you if a solution is available.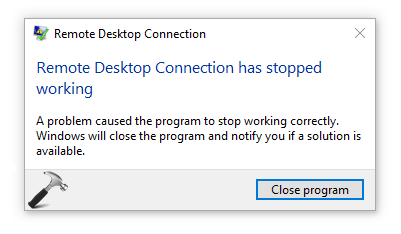 This problem can be faced on any Windows edition with any architecture and configuration. If your started facing this problem, you can try out these suggestions and solve the issue for yourself:
FIX : Remote Desktop Connection Has Stopped Working In Windows 10
FIX 1 – Allow Remote Desktop Via Windows Firewall
There is a strong probability that if RDC is not working properly, it might be blocked by Windows Firewall. Hence you should check and allow it via Firewall with the help of these steps:
1. Open Control Panel and click Windows Firewall.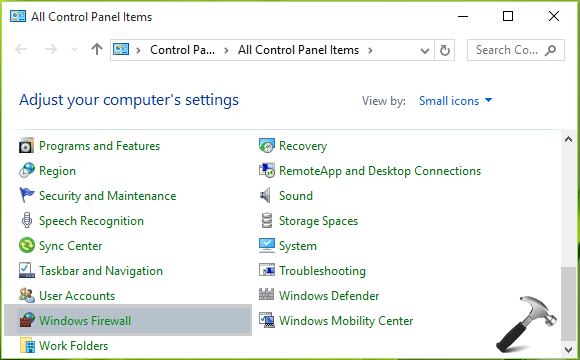 2. Next, in the window shown below, click Allow an app or feature through Windows Firewall link in the left pane.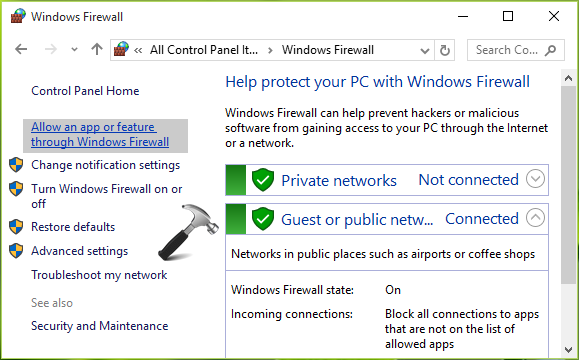 3. Now in Allowed apps screen, click Change settings and then scroll down, check Remote Desktop entry in this list. Also make sure you've allowed this app for Public. Click OK.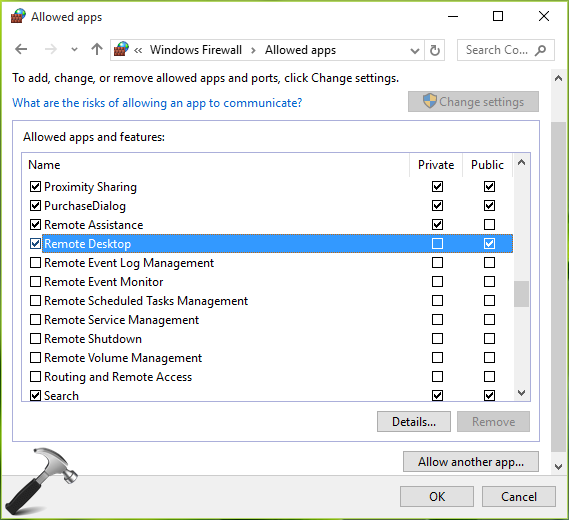 You can now restart your machine and the problem should be resolved after that.
FIX 2 – Check Dependency Services
1. Press  

 + R and type services.msc in the Run dialog box, hit Enter key to open Services snap-in.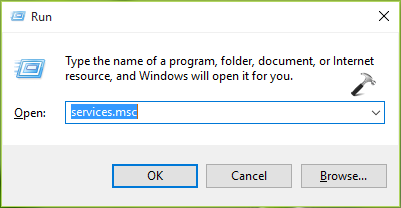 2. In Services window, scroll down and check the status of every service having "remote" term in their name. All of these services should be set either to Manual or Automatic plus none of them should have Disabled status. Once you confirmed this, RDC will start working as expected.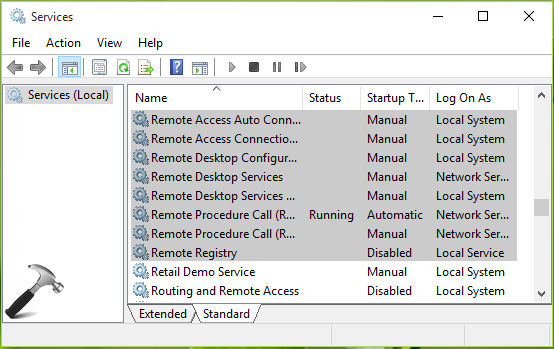 Let us know if something helps you! Go here to learn how to erase RDC history in Windows 10.