Sometimes, while surfing the web it may happen to incur and visit an unsafe website, webpage or blog containing adult and illegal material or even viruses and spywares able to infect your computer. An excellent way to prevent and stop this website from being visited is to report it to Internet Explorer 9 (IE 9) which will redirect your request to Microsoft SmartScreen Filter.
How To : Report An Unsafe Website In Internet Explorer 9
1. Go to Tools -> Safety -> Report unsafe website.

2. A new form opens, fill up the form with appropriate answers. Fill the captcha, submit the form.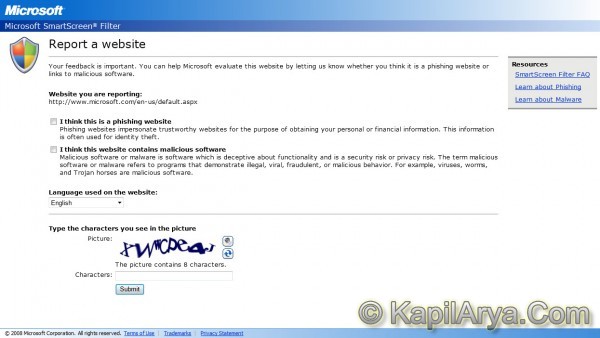 3. When the form is been submitted successfully, a confirmation has been received.

That's it!