Yesterday we told you that iOS 8 will reach to various iDevices users in few hours. The iOS 8 is now available at almost all the regions of the world. If you are also looking forward to update your iOS running device to get iOS 8, checkout this tutorial. After playing with iOS 8 for some hours, I am finally ready to share my views to the readers, in order to helping them out to decide whether they should upgrade.
REVIEW : What's New In iOS 8
With iOS 8 there are some nice improvements as expected and personally I found this update fruitful. Whether its Siri, Safari or iMessages, all of them have marked one step ahead in their field. So with iOS 8 you're getting security updates, features improvements, enhanced settings and much more. In this article, we will see the major improvements, so that after reading this article, you can decide, should you upgrade or not?
iOS 8 : LIKES
Multitasking: If you're a Windows 8 fan and love iOS too, multitasking inside iOS 8 will definitely enhance your feeling. Apple has done some good work to put the frequently used contacts at the App Switcher screen as you can see in the screenshot below. This provides a better user experience, at least to beginners with iOS.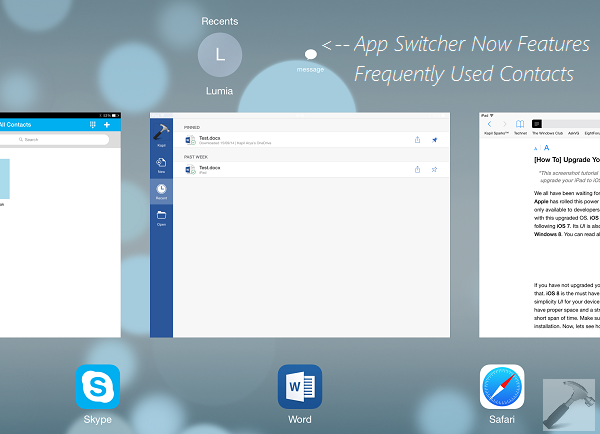 Safari: Now with iOS 8, Safari is more impressive and faster to provide you unbeatable browsing experience ever. I have noticed, the sites loading in above 1 seconds with iOS 7, are loaded under 1 seconds with iOS 8. There are many feature improvements as well for this browser. It takes you to full screen natively when you scroll down a website page.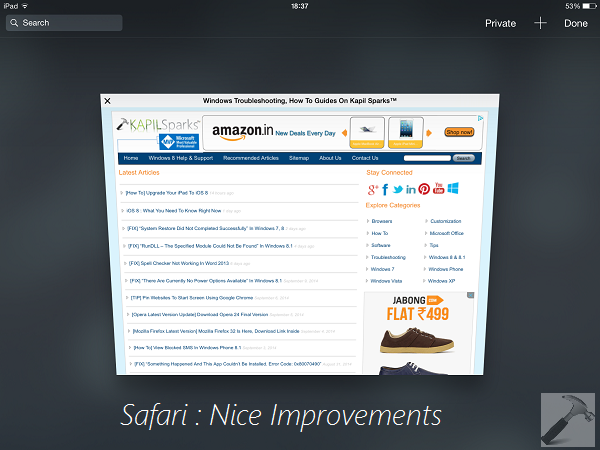 Improved Sharing: With the abrupt increase of users on social networking sites, you can see more sharing possibilities for the content in iOS 8.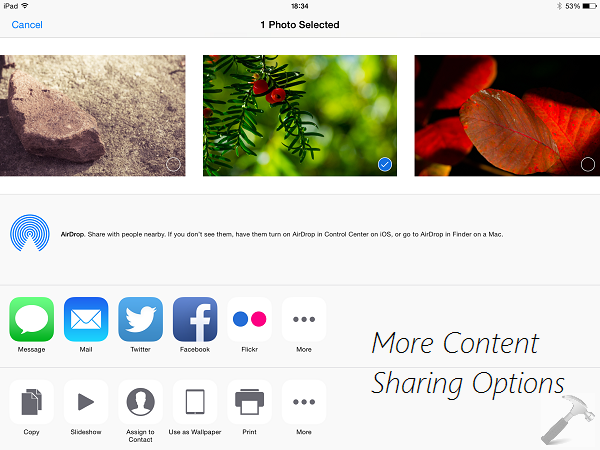 Predictive Keyboard: Android users are very well familiar with this type of keyboard, which predicts itself as you type. However, this is another alternative to auto-correct feature residing inside previous iOS editions.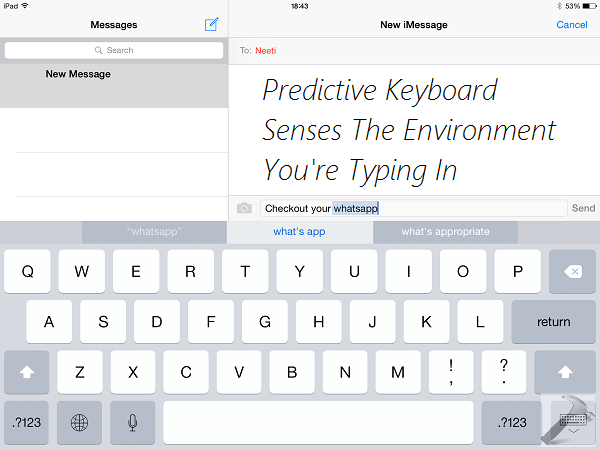 iCloud Keygen: As far as security of users are concerned, there are some new additions to iCloud storage with iCloud Drive. Here, I noticed a specific addition named iCloud Keygen which would encrypt the passwords and credit card information of users.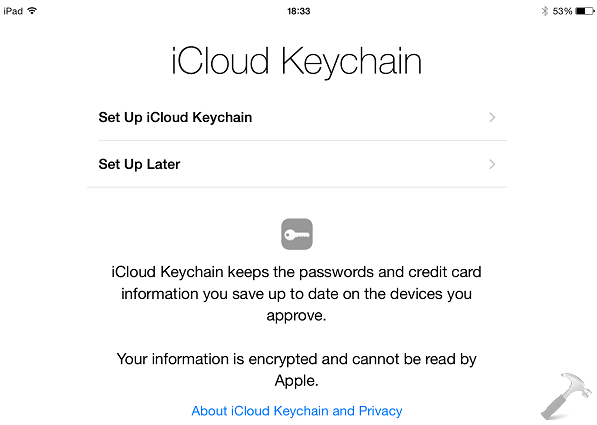 Miscellaneous Bugs Fixed: Last year, iOS 7 introduced many new features and some of the bugs as well. Apple has worked hard to fix them, as you can see from the image shown below. In iOS 7, while setting a new wallpaper, there was unwanted zooming effect involved, so you can't set the image at original resolutions, while this bug is resolved in iOS 8. Likewise, many issues patched in iOS 8.

iOS 8 : DISLIKES
Although, Apple release only a single update to their iOS editions in a year, an end user always expect more from them. Following things still remain unchanged:
There are no new dynamic backgrounds for setting wallpaper introduced this year
Notifications Center is still not advanced like Android, Windows Phone
Multitasking can be updated further to support at least two apps per screen
There is no 'download' concept for Safari
No new updates for Music, Videos apps
iOS 8 : FINAL WORDS
If you're having multiple issues with iOS 7, consider iOS 8 worth upgrading. If you were expecting some new UIs in iOS 8, there is nothing new as far as customization is concerned.
Hope you should now be able to decide what to do with iOS 8 update. Like to hear from you guys!