It happens with all of us that if we want to open a most common extension file, we have variety of programs listed to open it. Depending upon how many programs you have installed which could open the common extension file, the variety of options could be less or more. Let us cite an example to understand this very clearly. Assume you have a file with .jpg extension which would obviously an image file. So when you right click over and select Open with, you can see variety of programs listed there (refer to below screenshot):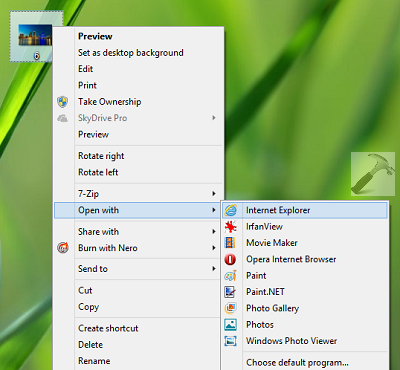 After referring to above image, it is clear that you can open the file with various programs. But one question might be arising in your mind, that what the Internet Explorer option is doing there? Although, you can open images with Internet Explorer too but that would be hardly the case when you'll do so. Thus, the next question is how to modify this list so that we can remove irrelevant or unwanted programs? Here is how you can:
How To Sort 'Open With' Programs List In Windows 10/8.1/8/7
Registry Disclaimer: The further steps will involve registry manipulation. Making mistakes while manipulating registry could affect your system adversely. So be careful while editing registry entries and create a System Restore point first.
1. Press

+ R and put regedit in Run dialog box to open Registry Editor (if you're not familiar with Registry Editor, then click here). Click OK.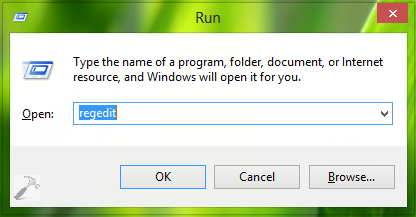 2. Navigate here:
HKEY_CURRENT_USER\Software\Microsoft\Windows\CurrentVersion\Explorer\FileExts\

<EXTENSION>

\OpenWithList
Replace <EXTENSION> with the file extension for which you're sorting "Open With" programs list, for example .jpg, .txt etc.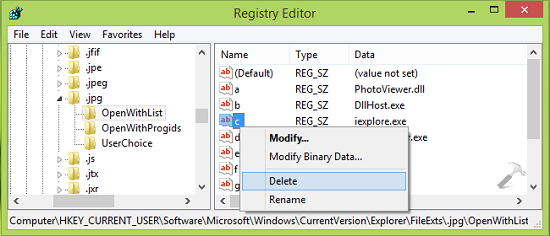 3. In the right pane of this registry location, you to seek for the Value data of registry strings housed there. The Value data will help you to decide for which program, which registry string is. So carefully, we found a string c with iexplore.exe as it Value data and this string lists the option Internet Explorer in the Open with prompt, hence delete it to remove the option significantly. In the same way you can sort the Open with list for the extensions of your wish. You may now close the Registry Editor and reboot to make changes effective.
That's it!