Quick Access has been implemented in File Explorer so that users can navigate to their frequently accessed folders on the go. By default, we have Desktop, Documents, Downloads and Pictures folders pinned to Quick Access. Now as long as you use Windows 10, you can pin any folder to Quick Access, which you reach often. In order to pin an item in File Explorer to Quick Access, simply right click on item and select Pin to Quick Access.
Using this same approach, we recently faced an error while pinning a removable drive to Quick Access. We received following error message in this case:
The parameter is incorrect.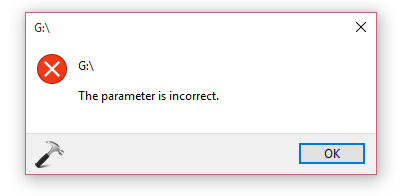 You may see this error message for any folder or files you wish to pin. The supposed root cause behind this problem is that there may be corruption among the data which your system stores for frequent folders record. Hence, in such a case, resetting that data will solve this problem for us.
Here is how do you fix it:
FIX : "The Parameter Is Incorrect" While Pinning Folders To Quick Access In Windows 10
1. Right click on Start Button and select Command Prompt (Admin) in the context menu so appeared.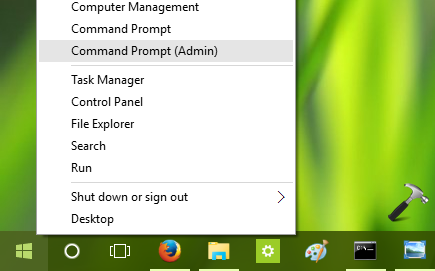 2. Next, in the administrative Command Prompt, type following command and press Enter key:
del /F /Q %APPDATA%\Microsoft\Windows\Recent\AutomaticDestinations

3. Once the command successfully executed, close Command Prompt and reboot your system. After restarting the machine, try pinning any item to Quick Access and it should work without any error this time.
That's it! Don't forgot to read how to permanently remove Quick Access from File Explorer in Windows 10.