Consider a scenario, that you started your Windows 10 machine and try logging on. But the account password you typed in is wrong or if you forgot the password and keep typing incorrect password. Under this case, if you enter incorrect password for some specified times, Windows will lock you and won't allow you to login for specified interval/duration. Following is the message that will appear at this stage:
The referenced account is currently locked out and may not be logged on to.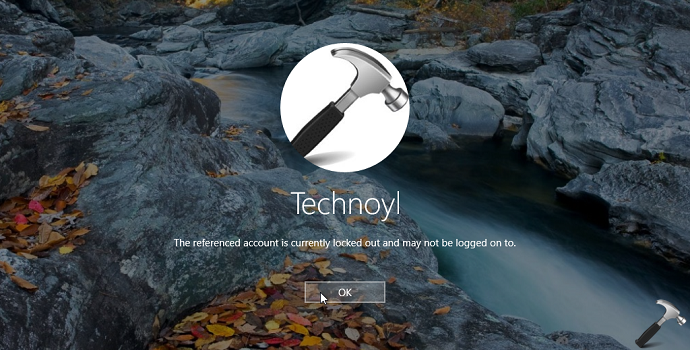 You might face this problem under following cases:
When your system is part of domain and domain controller has configured Account lockout threshold policy.
Your local machine has multiple account and system administrator has configured Account lockout threshold policy.
Whatever is the case applicable to you, steps mentioned below needs to be followed out by those who configured the policy.
NOTE:
If you're sure that your machine is local one and it has single admin account (that is for you), and you never configured any policy setting, you need to follow a typical password reset procedure. However, when you face the error, you should atleast wait 30 minutes and retry with your password after that. Because, generally 30 minutes are defined as account lockout duration unless there is custom timing involved. If even after 30 minutes to some hours, you can't log in, then resetting password using
password reset disk
is the only option left.
FIX : The Referenced Account Is Locked Out And May Not Be Logged On To Windows 10
FYI: These steps are only applicable to Windows Pro and Enterprise editions.
1. Press 

 + R and put secpol.msc in Run dialog box. Click OK to open Local Security Policy snap-in.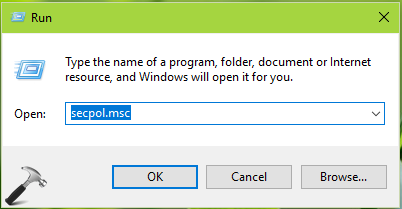 2. Then in Local Security Policy window, navigate here:
Security Settings > Account Policy > Account Lockout Policy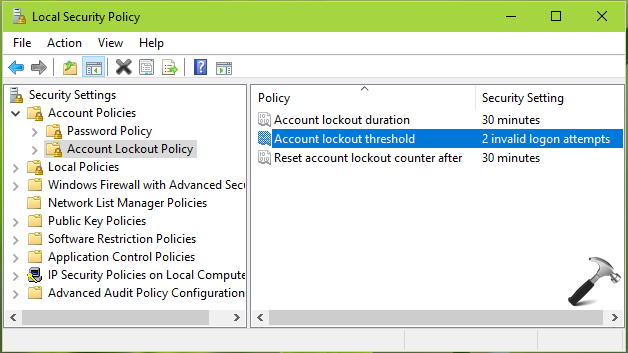 3. In the right pane of above shown window, double click on Account lockout threshold policy to get following window: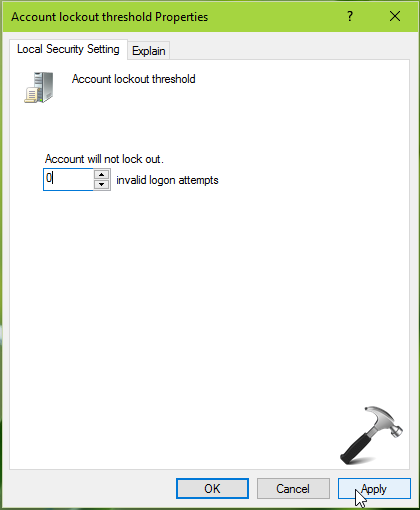 4. In the setting configuration window, replace the existing value with 0 which means there will be no account lockout (default setting). Click Apply and you'll receive following prompt which offers suggestions for related policies. Click OK to implement those suggestions and consecutively disable related policies.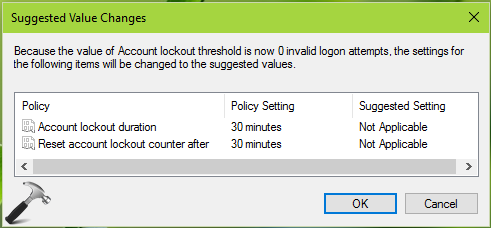 You can now close the Local Security Policy snap-in and in this way, the issue is fixed. Here is the video to illustrate this:
That's it!