Having a backup of your important data is always a great idea for computer users. The backup does all the help to restore our stuff in crucial times, such as when you hard drive fails/malfunctioned or corrupted, you lost the credentials for your system and you need to reinstall Windows etc etc. So there are lots of reason when backup can be proved as key to restore missing stuff.
In Windows 8.1 or later, you can can create an image of whole system root drive and its called "System Image Backup" feature. In order to create a new system image, do follow these steps:
1. Press

+ Q and type file history, pick the same from results.
2. In File History window, click System Image Backup link, it will open the Create a system image wizard.
3. Choose where do you want to save resulted image from hard drive (internal or external), DVD drive and network location options. Follow the on-screen instructions now to proceed ahead.
The restoration operation of system image is processed with the help of Windows Recovery Environment (RE). In case, if your Windows is missing it, refer following fix:
Fix: Missing System Recovery Environment in Windows 8 or later
So using mentioned procedure, we recently tried to create an image. However, the image creation was not successful and we received following error:
There was a failure in preparing the backup image of one of the volumes in the backup set. (0x807800C5)
The version does not support this version of the file format (0XC03A005)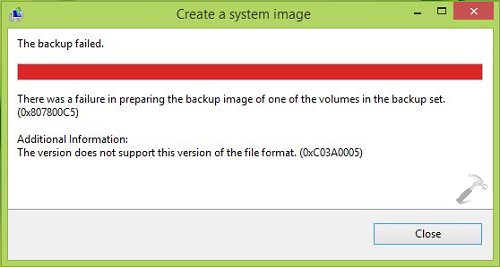 Sometimes, you can receive this error also:
Backup of volume
C:

has failed. The mounted backup volume is inaccessible. Please retry the operation.

Here C: is variable, any can be any drive whose image you're creating.

Hence, we see that in the both the cases, you're not able to make system backup image. The reason behind such errors in the presence of old backup files and you need to consider them as obsolete. Thus to solve this problem, follow these necessary steps:
FIX : There Was A Failure In Preparing The Backup Image Of One Of The Volumes In The Backup Set In Windows 10/8
1. Open Create a system image wizard window to identify where you're saved backup files previously.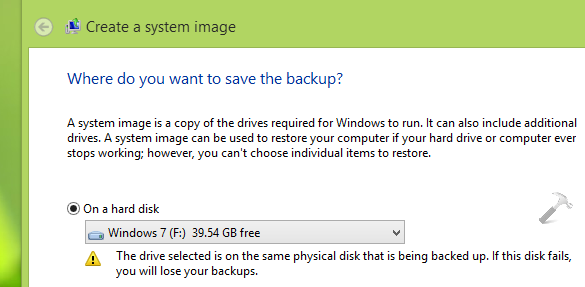 2. The first step identified the location of WindowsImageBackup folder, which is located on the drive saving backup files. In case if you're saving backup files on F: drive, the WindowsImageBackup folder location becomes F:\WindowsImageBackup. All you need to do is to rename this folder from WindowsImageBackup to WindowsImageBackup.old.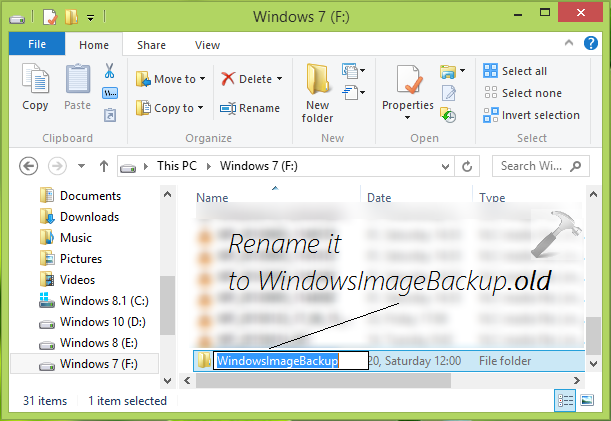 If the WindowsImageBackup folder takes a lot of space, then you can consider to delete it rather than renaming.
Now run the Create a system image wizard again, and this time system backup image will complete successfully without any issues: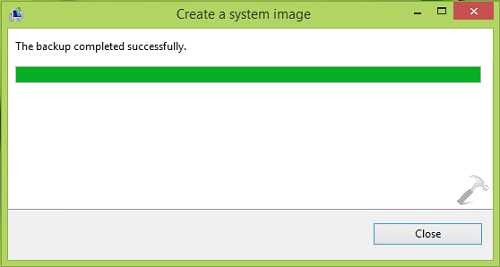 Hope this helps! Also checkout how to create System Recovery Drive in Windows 8 or later.