It is always good to have a backup of your important data before you perform a crucial update, hardware change or exchange of your system. System Image is one of convenient way to backup your system data to external drive/DVD drive or network-attached storage (NAS) drive. You can create a System Image backup using our following guide:
How to create a System Image in Windows 10
But, if you're unable to create System Image backup due to write protection on the target drive, this fix is for you. Recently, while creating System Image, we received following error:
The backup failed. The media is write protected. (0x80070013)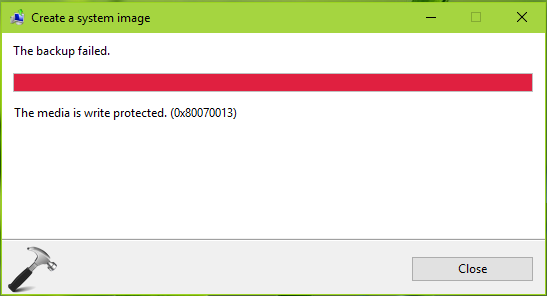 If you're also facing this problem on your system, here's how to fix it:
FIX: 'The Backup Failed, The Media Is Write Protected' In Windows 10
FIX 1 – Via Disk Properties
You can apply this solution to backup drive such as external drives, DVD drives, USB drives etc.
1. Press 

 + E to open File Explorer. Right click on your backup drive and select Properties.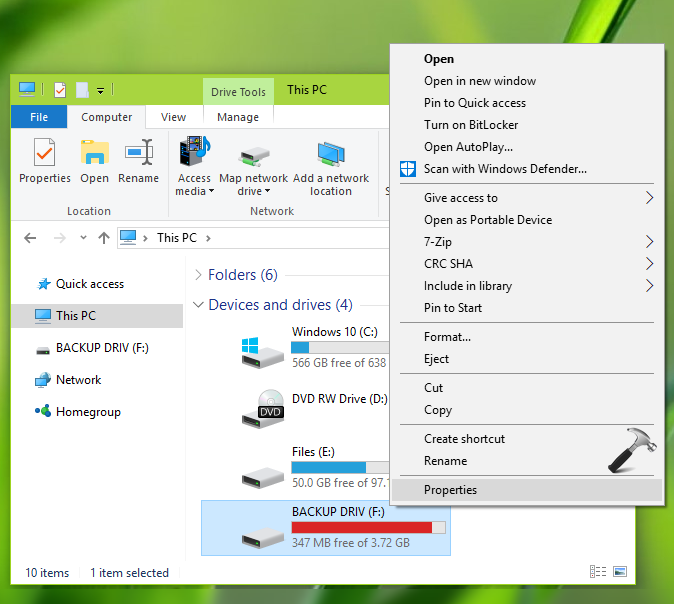 2. On the disk property sheet, under All disk drives, select your backup drive and click Properties.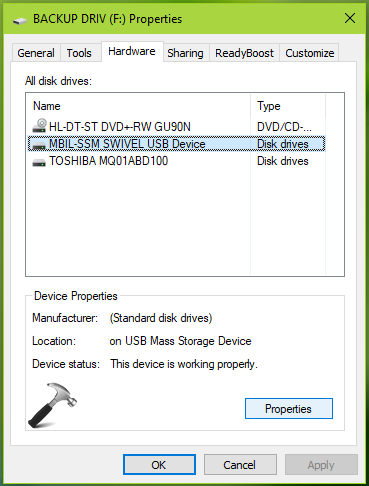 3. Next, on the property sheet, click Change settings button.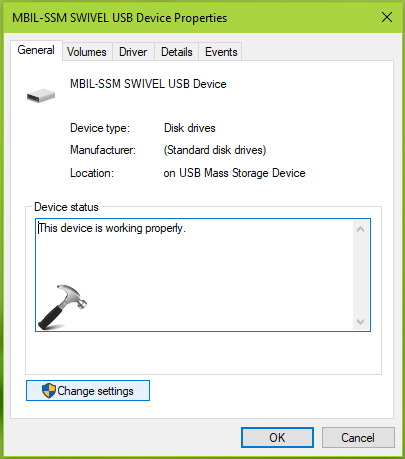 4. Finally, in the next window, switch to Policies tab. Check the Better performance (or Optimize for performance; wording may be vary for different drives) option. Click OK.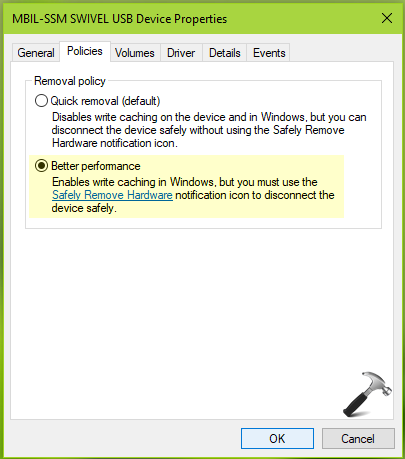 See if you can successfully create System Image backup now. We believe, the issue should be resolved with this.
If you still have problem, refer FIX 2 below.
FIX 2 – Disable OneDrive Files On-Demand
Some users in past who have experienced this issue solved it by turning off OneDrive Files On-Demand feature. So in case if you're also using OneDrive for file storage and then facing this issue, simply turn off OneDrive Files On-Demand feature and that should resolve this issue. Refer this guide to disable the feature:
How to turn off OneDrive Files On-Demand feature in Windows 10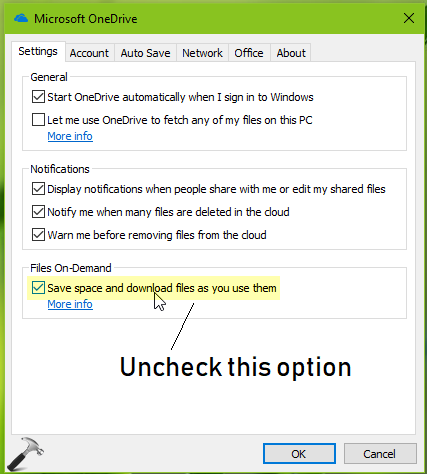 So in this way, you can face the write protected error for System Image backup in Windows 10.
Let us know via your comments, if the problem still exists for you!
Also read: How to fix 'The disk is write protected' for USB drives in Windows 10.