In Windows 8 or later editions, the Windows Apps or Modern Apps you install from Windows Store rely upon many background services. Thus if any of these services is malfunctioned, the app installation or update will result in failure. Many times, we receive various kind of errors while installing or updating Modern Apps, some of the them faced by users are mentioned in following article:
FIX : Windows Apps troubleshooting in Windows
Today, we came around a different error code while re-installing apps in a system upgraded from Windows 7 to Windows 8.1. Following is the error we received at the time of re-installation of apps:
This app wasn't installed
which further resolves into
Something happened and this app couldn't be installed. Please try again. Error code: 0x80070490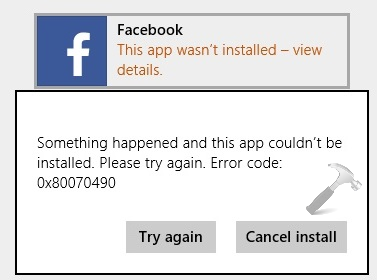 After preforming some research on this error, we found that it was due to Windows Update clients failure. There may be huge chance that cache corruption for Windows Store may also cause this issue. We suggest you to try Windows Update Troubleshooter first to solve this phenomena. If you receive reset Windows Update components error, then try the steps mentioned here and if you get cache corruption error, then refer to this fix. If yet both of these fixes didn't resolve the problem, try following steps specifically for this error:
FIX : This App Wasn't Installed. Error Code: 0x80070490.
1. Open PC Settings and navigate Accounts -> Other accounts. Click Add an account and add a new user account to your system.

2. After creating a new user account, select it and click Edit.

3. Next, in the Edit account section, change the user type to Administrator. Click OK.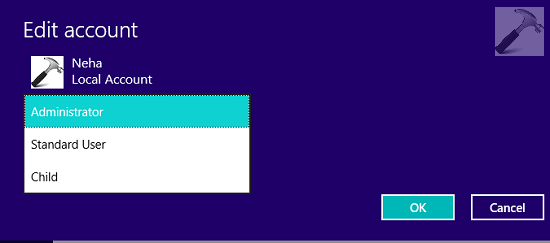 4. Now log on to this newly created account. Since this is a new account and having administrator privileges with it, all the apps installed on your system will be reinitialized and synchronized uniformly. Finally, keep logged in this account, and switch to original account from Start Screen: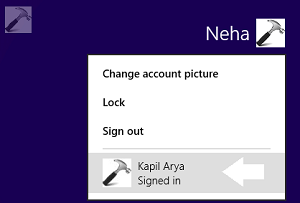 Hence you're now in original account and you can now re-try to update or install apps which were throwing error, it should be solved now. If everything goes fine, delete the new user account we created here so far.
Hope this helps!