NOTE

:
This is applicable only for
Pro
and
Enterprise
editions of
Windows
.
Few days ago, we have shared the solution to the problem of "This app can't open", in which we've fixed the issue using Local Users and Groups window. Today, one of my reader mailed me that he tried this fix on Windows 8.1 but he was unable to follow the solution. The reason was not working of Local Users and Groups snap-in. When he try to access this snap-in, he received following error:
This snap-in may not be used with this edition of Windows.
See specifically : MMC could not create the snap-in. The snap-in might not have been installed correctly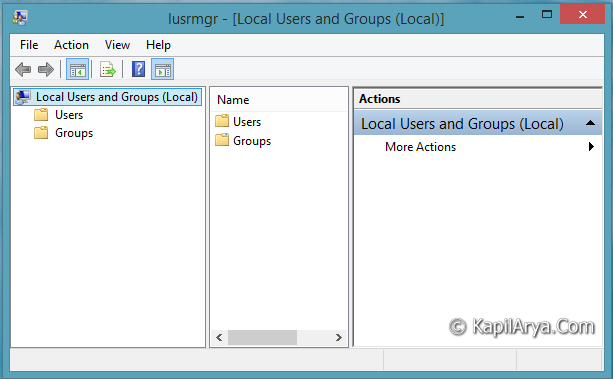 So how to access Local Users and Groups snap-in then? Well, there exists a feasible way, using which you can add this snap-in again to the functionality of Windows. After doing so, the snap-in wont counter issues and works fine, here is how to make it working again:
FIX : This Snap-in May Not Be Used With This Edition Of Windows In Windows 10/8.1/8/7
1. First of all make sure that others snap-ins like Group Policy, Security Policy etc. are working. Then press 

 + R and put mmc.exe in Run dialog box, hit Enter.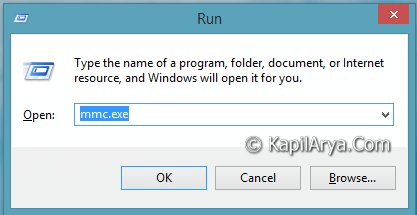 2. This will take you to Management Console window. Click File -> Add/Remove Snap-in.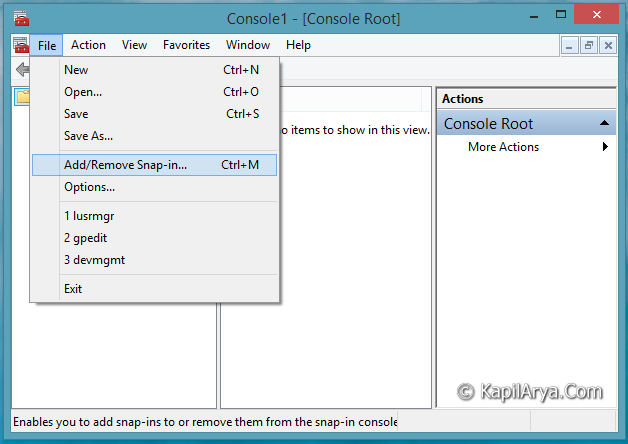 3. Moving on, in the following window, from the Available snap-ins section, select Local Users & Groups and click Add.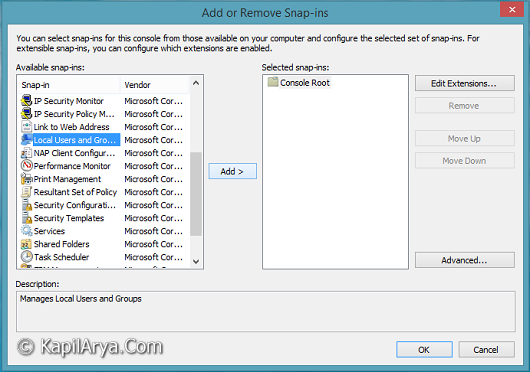 4. Finally in the Choose Target Machine window, click Finish.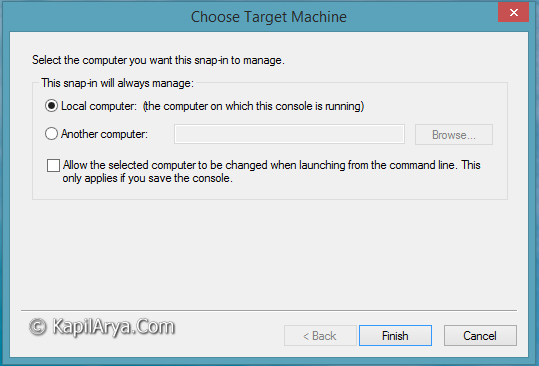 This will add the Local Users & Groups Snap-in to Windows functionality and you can use it. You may close the Management Console window now and verify the results.
That's it! Checkout what to do when you can't modify values in Registry Editor.