Microsoft Edge comes with Bing as default search engine. Many of you're still using Google as their favorite search engine and want to let Edge use Google by default. For this, you have navigate to Settings > Advanced Settings > Search in the address bar with > Add new. From here you can add your desired search engine, provided if you've visited the search engine homepage once in your browsing history with Edge.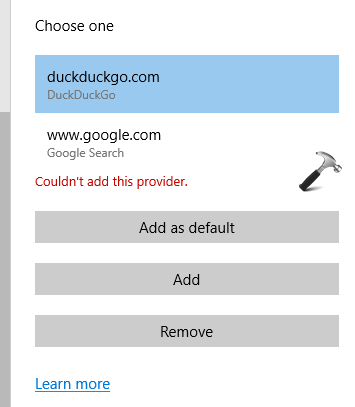 Recently, while adding Google as default search engine, I received "We couldn't add this provider." error. I then tried to add another search engine, that was DuckDuckGo in this case, but got same message with this as well. I was completely clueless about what to do next for this problem. Then I checked Microsoft Edge registry configuration and tried altering some permissions. And guess what, giving full control to some Edge's key worked for me. So if you're also facing this weird problem, here is how to solve it:
FIX : "We Couldn't Add This Provider" Message In Microsoft Edge
FIX 1 – Provide Full Control To Microsoft Edge Registry Key
Registry Disclaimer
: The further steps will involve registry manipulation. Making mistakes while manipulating registry could affect your system adversely. So be careful while editing registry entries and create a
System Restore
point first.
1. Press

+ R and put regedit in Run dialog box to open Registry Editor (if you're not familiar with Registry Editor, then click here). Click OK.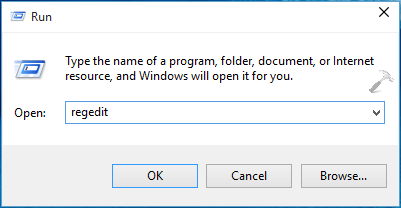 2. In the left pane of Registry Editor, navigate to following registry key:
HKEY_CURRENT_USER\Software\Classes\Local Settings\Software\Microsoft\Windows\CurrentVersion\AppContainer\Storage\microsoft.microsoftedge_8wekyb3d8bbwe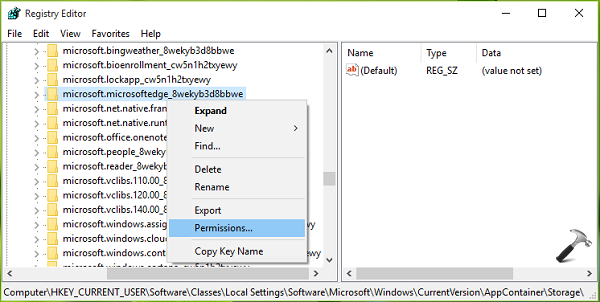 3. In the left pane of this registry location, right click on microsoft.microsoftedge_8wekyb3d8bbwe key and select Permissions.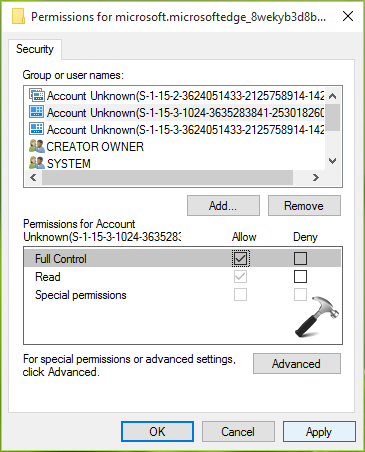 4. Finally, in the Permissions window shown above, select your user account (with long SID key) under Group or user names. Then check/tick against Allow for Full Control option in permissions. Now click/tap Apply followed by OK.
You can now close Registry Editor and reboot. Then try adding your desired default search engine and it would work.
FIX 2 – Temporarily Deactivate Cortana
Along with Microsoft Edge, Windows 10 comes with Cortana which helps us to provide offline as well as online search results. Since Cortana uses Bing search as default search engine and you can't change this, we suspect that this could dominate to our issue. So for a while, go to Cortana's settings and turn it Off as shown here: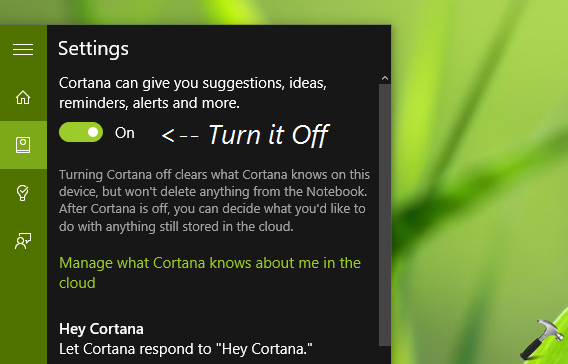 After deactivating Cortana, try adding your search provider in Edge. If this works, you can later turn on Cortana.
Read: How To Completely Disable Cortana In Windows 10
Hope this helps! Don't forgot to read how to change download folder location for Edge.