Cortana is one of the new advanced features introduced in Windows 10. It can accept multiple inputs including gestures, ink, voice etc. in order to search your content and provide suggestions. Cortana is however available in selected regions of world and it works only after you've switched to Microsoft account (MSA) from your local account. So to avoid Cortana running on your machine, you can stick to local account. But many features in Windows 10 will not work until you switched to MSA, hence you have to necessarily switch to MSA.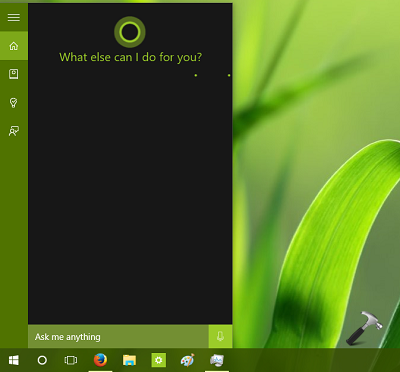 For enhanced suggestions, Cortana is continuously running in background and slowly eating up your data bandwidth. Thus if you're on a Metered Connection, you must concern about this.
In this article we'll see how to completely disable Cortana, so that you can reduce the extra data consumption for your Metered Connection. You must be signed in as administrator of your system to follow this method.
How To Completely Disable Cortana In Windows 10
1. Press Ctrl+Shift+Esc key combination your keyboard to open Task Manager and click More details to get its maximize view. Locate Cortana process, right click on it and select Open file location.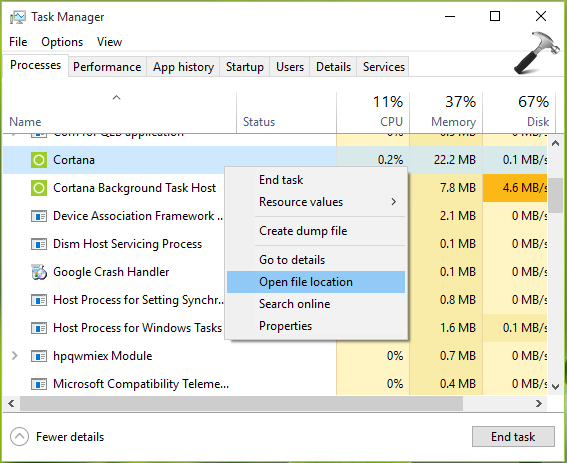 2. In the SystemApps folder so open now, rename the Cortana's folder from Microsoft.Windows.Cortana_cw5n1h2txyewy to Microsoft.Windows.Cortana_cw5n1h2txyewy.old.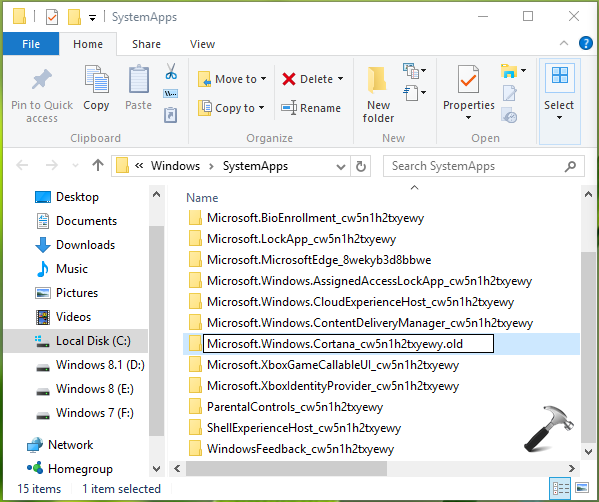 3. While renaming this folder, you'll see the Folder Access Denied warning. Click on Continue option here.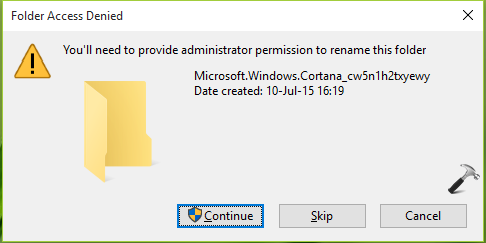 4. Then immediately you'll see another warning with message that The action can't be completed because the folder or a file in it is open in another program. Let this alert box remain opened and go to step 5.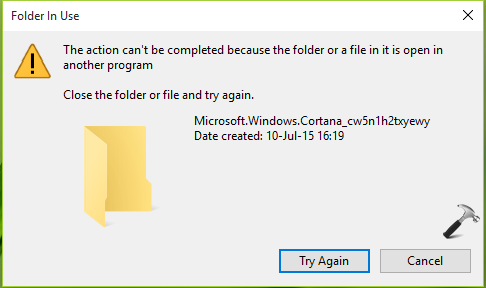 5. In the Task Manager, right click on the Cortana process and select End Task option. This will kill Cortana task propagating currently. Now click on Try again option in warning prompt we received in step 4.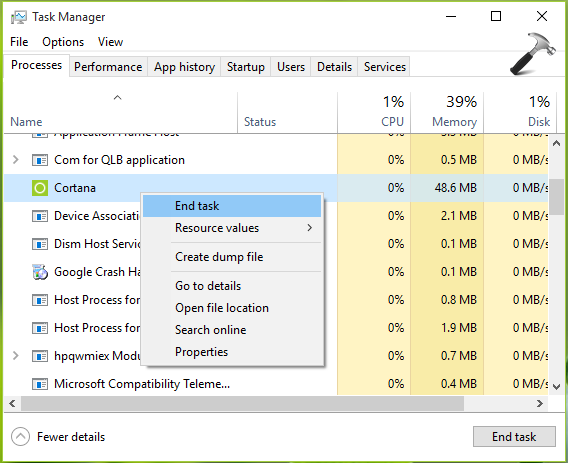 In this way, you can now easily rename the folder mentioned in step 2. Once you've renamed that folder, you'll find that Cortana is no longer working on your system.
6. Finally, to remove the Cortana search box from taskbar for gaining extra space for other program icons, simply right click on taskbar and select Cortana -> Hidden.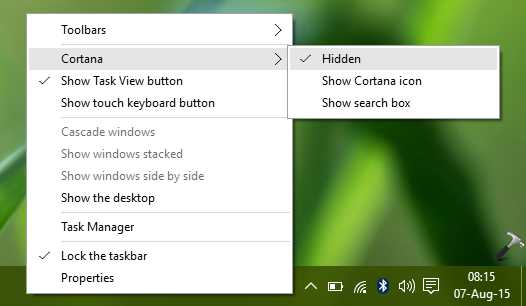 If you want to enable Cortana again in future, simply rename the folder mentioned in step 2 to its default name and Cortana will start acting again. Then you may enable the search box using Show search box option in above shown image.
That's it!