We have already seen that there are various scenarios where we can employ System File Checker (SFC) to repair our Windows running system, in following article:
How To Use System File Checker To Repair Windows
In that article, we have quoted that in some cases the SFC wouldn't initiate a scan if it's dependency resources are unavailable or not working. When your run the scan through SFC, if you check the task manager, you'll find that some services are running with high CPU and memory usage. These are the dependency services for SFC.
Well, if these services are not working properly, the scan would not start and you may receive one of these errors:
Windows Resource Protection could not perform the requested operation.
or
Windows Resource Protection could not start the repair service.

An easy and straightforward solution to this to use the alternative option. That is, you can scan the system with DISM commands, especially commands 1 and 2 mentioned in following article:
Fix: Repair Your Windows 8 Using DISM Commands
Although, if you want to scan your system only with SFC, you can make the cross checks to confirm that dependency services for SFC are working properly. If they are disabled, do enable them, so that scan can be initiated:
FIX : Windows Resource Protection Could Not Perform The Requested Operation In Windows 10/8/7
1. Press

 + R and type services.msc in the Run dialog box, hit Enter key to open Services snap-in.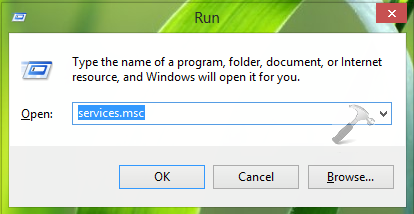 2. Moving on, in the Services window, scroll down and look for the Windows Module Installer service. Since you're facing this issue, the service will most probably be Disabled. Double click on the service to open its Properties.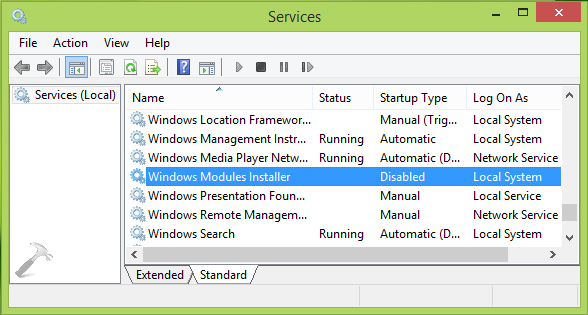 3. Finally, in the Properties window shown below, set the Startup type to Manual. Also click Start button to let the service running for while. Click Apply followed by OK. Close Services snap-in.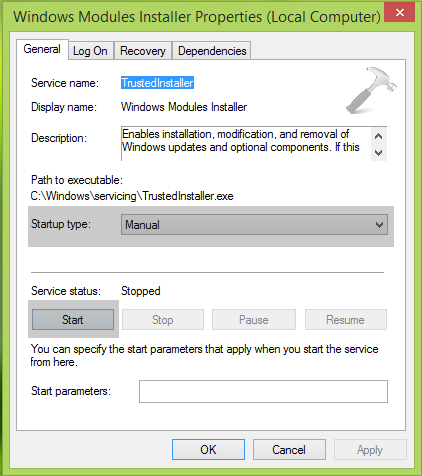 Now initiate the SFC scan and this time it would run as expected. After the scan completed, reboot the machine. After restarting computer, the service may not be running (and it shouldn't be) but it should be set to Manual start.
Hope this helps! Learn how to create a System Restore point before installing a software in Windows.