Sometimes, we face pretty odd and weird issues that makes us technically challenged to work on a Windows machine. Due to different permissions levels, we can create various kind of user accounts such as administrator, standard, child account etc etc. The built-in administrator account has all the privileges to modify other user accounts. He can enable or disable accounts on his wish. If he has blocked an user account, the user will receive following message at logon screen:
Your account has been disabled. Please see your system administrator.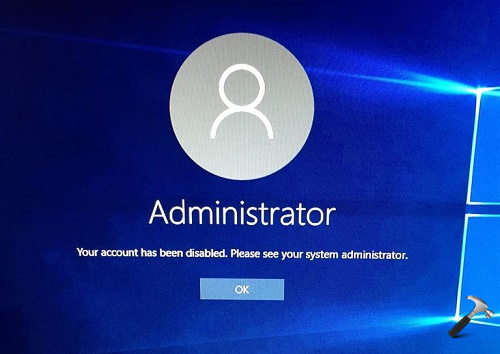 But what if you're the administrator and your account itself is blocked. In such cases, there may be two cases possible. Either you can boot to your system or not. Here are the fixes for corresponding for these situations:
FIX : Your Account Has Been Disabled. Please See Your System Administrator.
FIX 1 – Using Local User and Group snap-in
1. Press

+ R and type lusrmgr.msc into Run dialog box, click/tap OK to open Local Users and Groups snap-in.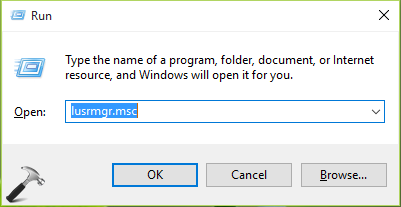 2. Next, click/tap on Users and then double click on your administrator or user account in the lusrmgr window, for which you're facing issue.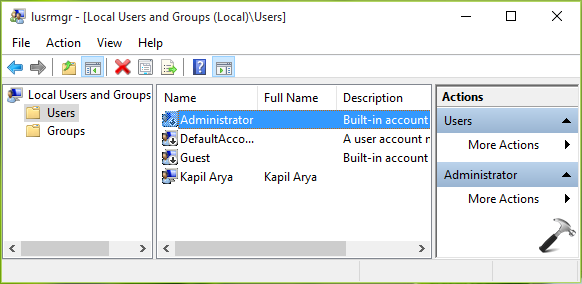 3. In the administrator or user account property sheet, you have to uncheck Account is disabled option if it was checked already. Click Apply followed by OK.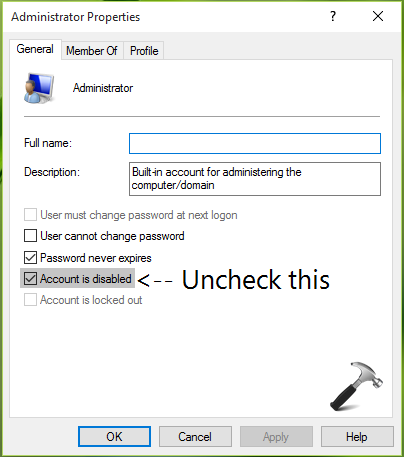 You can now close Local Users and Groups snap-in window and re-try to log in into problematic account and it should work.
FIX 2 – Using Command Prompt at boot
1. Boot into System Recovery Options. Hit the Command prompt entry at following screen: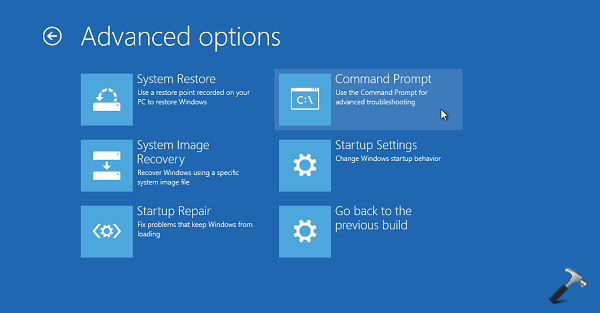 2. Last step will result in opening of Command Prompt at boot.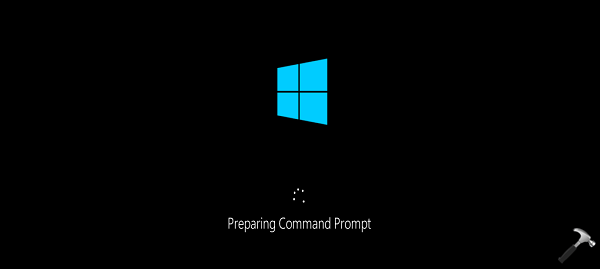 Select your admin account and enter your select account password to continue.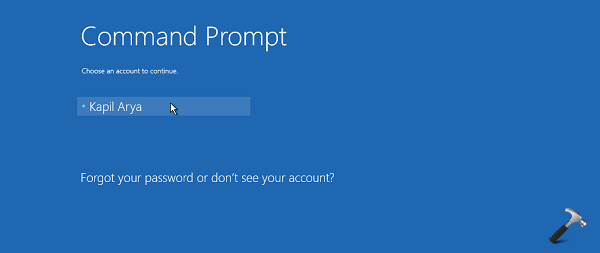 3. Then type following command in the Command Prompt window:
net user administrator /active:yes

After running this command, you'll get The command completed successfully message. You can then close the Command Prompt and reboot. After restarting the machine, you'll be able to log-in to built-in administrator, using which you can easily manage other accounts.
Checkout following video for more:
Hope this helps!