Sometimes it may happen that some programs on your computer takes too much allocation of memory. This is especially faced when you're running a highly weighted game, running software like MATLAB, Visual Studio etc. In these scenarios, what generally Windows do is that it moves the least used pages of memory out to a hidden file named pagefile.sys. This file is located in root of system drives, so that some RAM can be achieved and provided to running programs. If Windows fails to do so, this is the warning you'll receive:
Your computer is low on memory
To restore enough memory for programs to work correctly, save your files and then close or restart all open programs.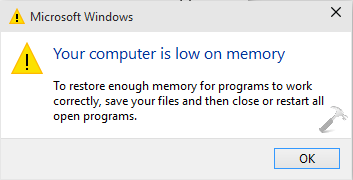 Now since its a warning and if you do what it suggested, the problem will definitely solve for a while. However, if you keep continue to receive this warning, then you must change the minimum and/or maximum size of paging file on your system. Actually, Windows sets the initial size of paging file equals to installed RAM on your system. Keep in mind that RAM is enough faster than your hard drive. Also the maximum size Windows sets for paging file is three times of total RAM installed. So if you're receiving such warnings, then programs you're using is utilizing more than three times of installed RAM on your computer.
In order to suppress such warnings, you can alter the minimum and maximum size of paging file by following these steps:
FIX : "Your Computer Is Low On Memory" Warning In Windows 10
1. Press

+ R and put sysdm.cpl in Run dialog box to open System Properties. Click OK/hit Enter key.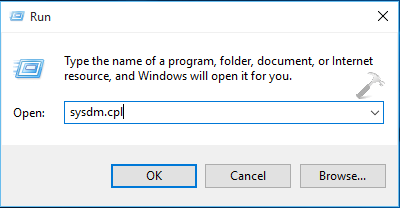 2. In the System Properties window, switch to Advanced tab. Under Performance, click on Settings option.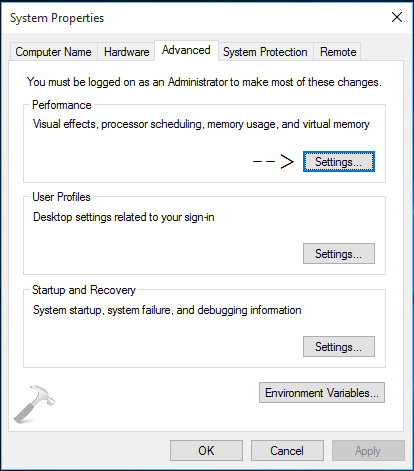 3. Next, in the Performance Options window, switch to Advanced tab. Click on Change under Virtual memory.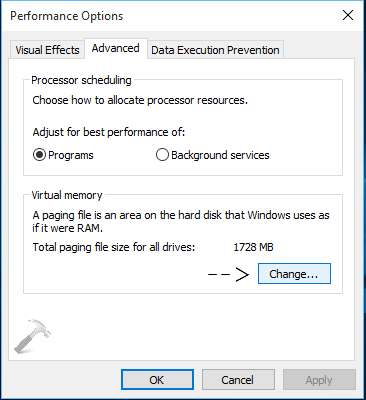 4. Finally, in the Virtual memory window shown below, uncheck the Automatically manage paging file size for all drive option. Then highlight your system drive under Paging file size for each type heading. For the Custom size option, set the suitable values for fields : Initial size (MB) and Maximum size (MB). It is highly recommended to avoid selecting No paging file option here. When you're done with inputting your choice, click OK, OK, Apply, OK.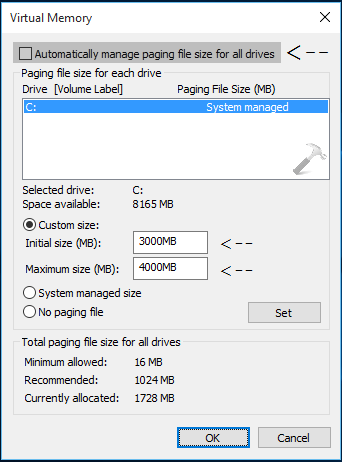 Now if you've increased the size, reboot is not mandatory. But if you've decreased the size of paging file, you must have to reboot to make changes effective.
Hope this helps!

Must read: How to fix Windows 10 100% disk usage problem.