When you've to install new Windows operating system (OS) to your machine, either you can make clean install or perform an upgrade to existing Windows OS. Both ways are covered under these links:
How to make clean install of Windows
How to upgrade your existing Windows OS to upgraded edition
While upgrading, if something is wrong with the registry configuration on your machine, the installation of newer OS may fail. This article addresses one such issue in which users receive following message:
The computer restarted unexpectedly or encountered an unexpected error. Windows installation cannot proceed. To install Windows, click "OK" to restart the computer, and then restart the installation.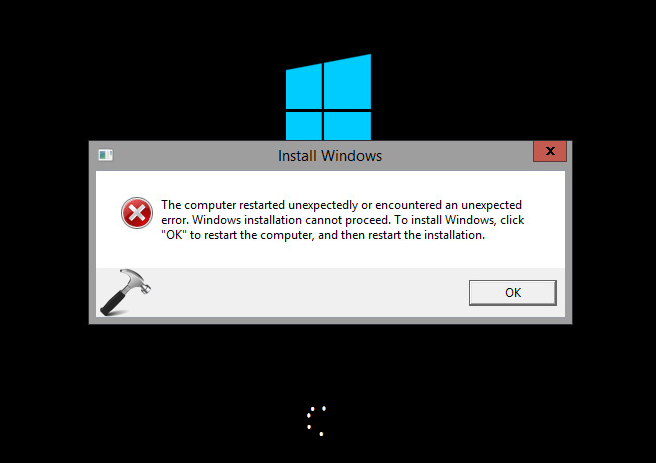 In this case, no matter how much time you click OK and re-start the installation, same message keeps appearing and you're entered into an endless loop of this error. After researching a bit on this problem, we found a quick registry fix that can help you to resolve this issue very easily. Here is how:
The Computer Restarted Unexpectedly Or Encountered An Unexpected Error. Windows Installation Cannot Proceed For Windows 10
1. Boot into System Recovery Options. Hit the Command Prompt entry at following screen: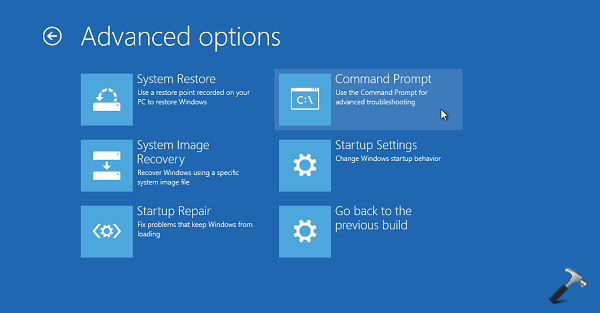 2. Previous step will result in opening of Command Prompt at boot.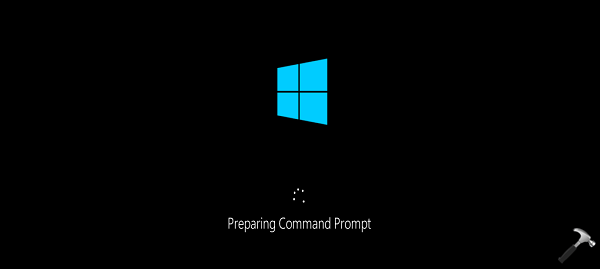 3. Select your admin account and enter your selected account password to continue.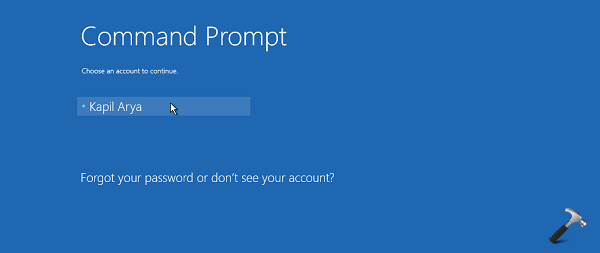 4. Now in the Command Prompt window, type regedit command to open Registry Editor. In the Registry Editor window, navigate to this key:
HKEY_LOCAL_MACHINE\SYSTEM\Setup\Status\ChildCompletion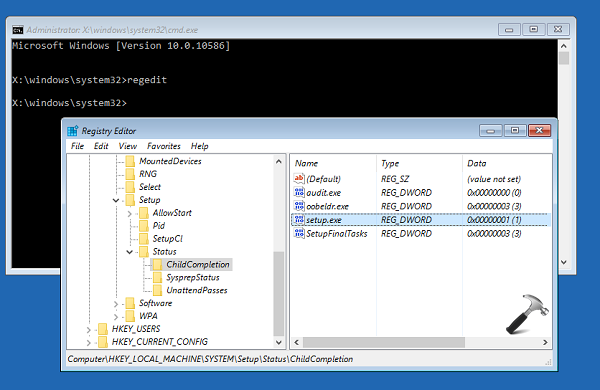 5. In the right pane of ChildCompletion folder, look for setup.exe named registry DWORD (REG_DWORD), the value for which might be corresponding to 1. Double click on that same DWORD and change its Value data to 3 (refer below screenshot). Click OK. Close Registry Editor and Continue to your existing operating system.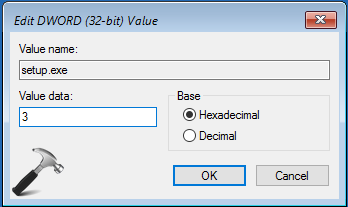 You can now restart the installation and this time error won't appear.
Hope this helps!