Previously, we have shared you the method to check IMAP or POP3 based emails on your iPad, about which you can read here:
How To Check IMAP Or POP Account Mails On iPad
In that method, you have the option to choose Outlook.com option in step 2. Thus in this way, you can add a Microsoft account to native Mail app of iPad and get check mails of that account. Still a user using Microsoft account need more options, and unfortunately native Mail app can't provide them. This raised the requirement of official Microsoft Outlook app which can provide facility of not only checking mails, but some other needful features too that a normal Microsoft account user needs. So finally, Microsoft has released the official Outlook app, which is complete reflection of Microsoft Outlook available with Office 2013 on desktop.
This official apps has many useful features, for which iPad and iPhone users are looking forward since long time:
FEATURES : Microsoft Outlook Official App For iPad
1. A fully loaded Inbox with an awesome user interface (UI) that looks appealing. You can categorized emails into Focused and Non-Focused parts, based upon mail priorities.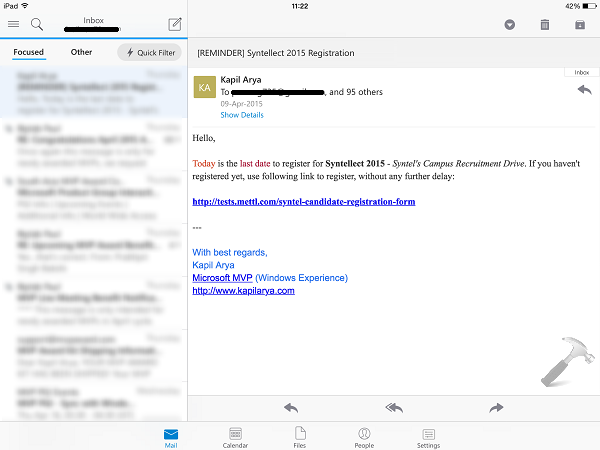 2. The People section let you to manage you contacts and manipulate them very easily. These contacts are synced with Microsoft account and is separate from the contacts of Contacts app at your iDevice.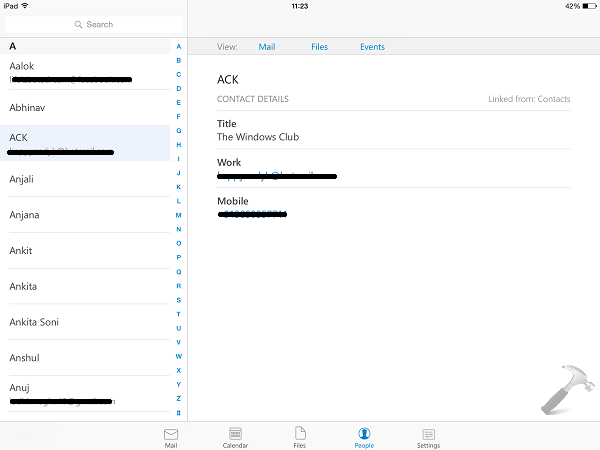 3. This one is must required feature Microsoft implemented in this app. As you can see in the below shown image, you can add files to mails from OneDrive plus Dropbox, Google Drive and Box accounts. In this way, file management is not a big deal for this app.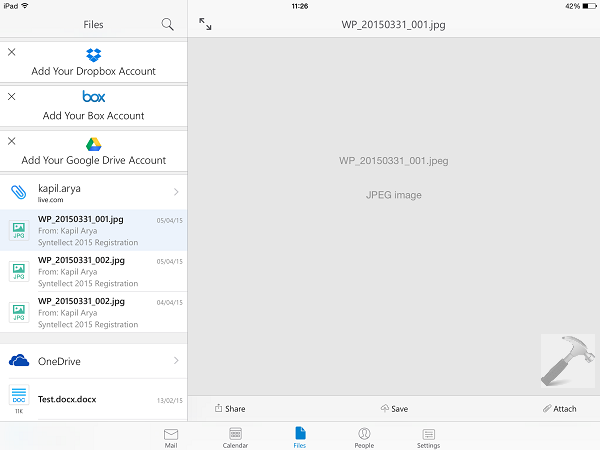 4. The Calendar section basically helps you to remind for meetings, creating agenda for session etc. This in turns let us updated for the events in real-time.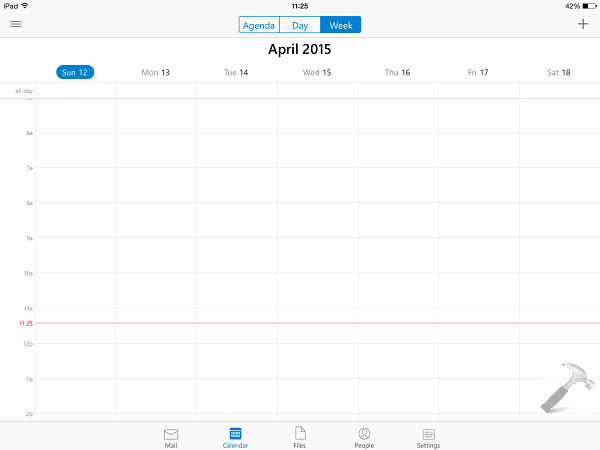 5. You can also customize some touch based options. For example, by default when you swipe to left, an email is archived and you can alter from the screen shown below: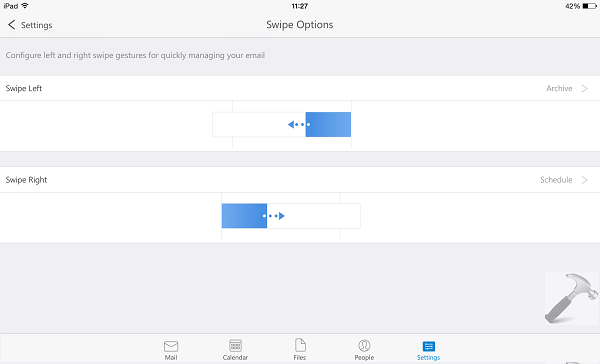 Download Microsoft Outlook Official App For iPad, iPhone
You can download the app by searching for it in the App Store. Or open your favorite browser on iPad and iPhone, and click this link to directly open app page in App Store:
Hope you find the app useful! Also checkout how to transfer .EXE files from iPad or iPhone to Windows operating system.