In general terms, caret navigation or browsing the keyboard based navigation in which you use caret or cursor to move along text. This is usually referred for text documents where you can once place cursor using your mouse and then you can continue to move along the entire document just using cursor, so there is no need to use mouse then. Some browsers such as Mozilla Firefox, Internet Explorer supports caret navigation which is then referred as "caret browsing".
The built-in Mail app in Windows 10 also comes with ability to support caret browsing. The feature is disabled by default however. If you use Mail app a lot and you often need to read mails with long text messages, you must enable caret navigation. This will help you to quickly navigate inside your email message by just using keyboard arrow keys. You can see how caret browsing in Mail app works in below shown animation.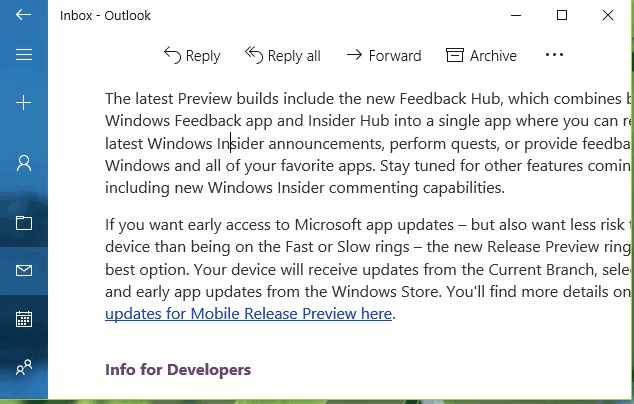 So here is how you can enable caret browsing in Mail app on Windows 10 system.
How To Enable Caret Browsing In Mail App For Windows 10
1. Open Mail app and click on the Settings or gear icon present at bottom left corner.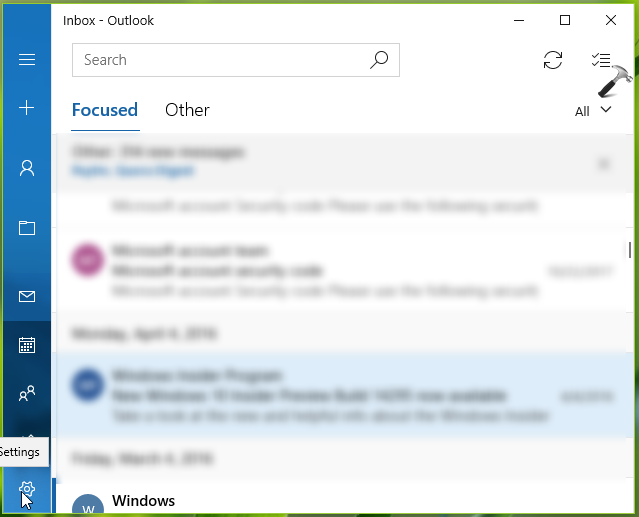 2. Then under Settings pane appeared in right side of window, select Reading pane.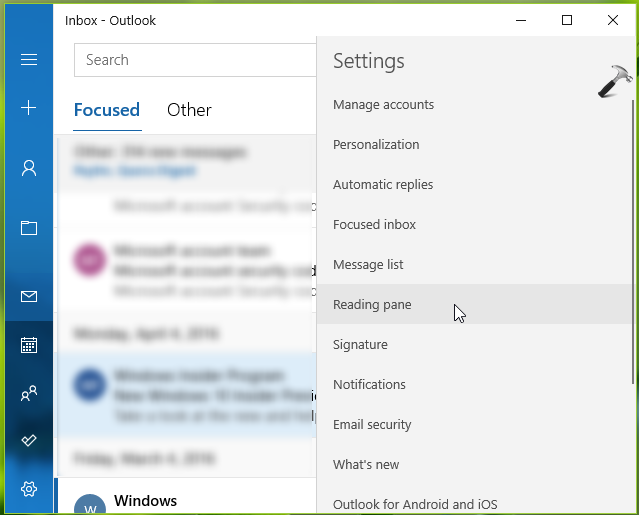 3. Finally, in Reading pane, scroll down and under Caret browsing, turn On the Use the caret to navigate within a message option. This should immediately enable caret browsing on Mail app.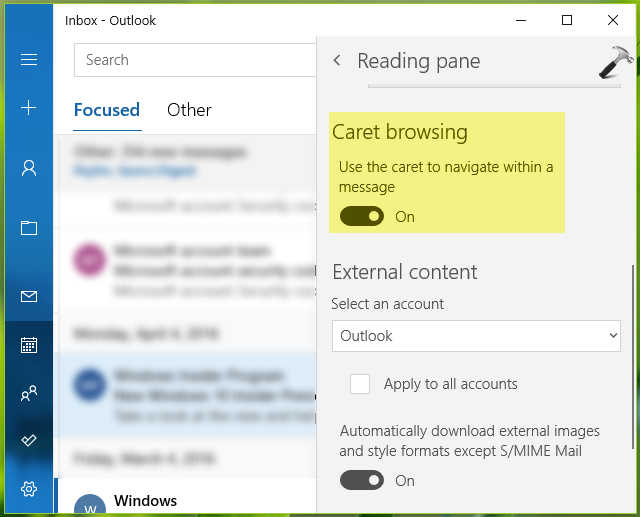 If you can't enable caret browsing using above mentioned steps, you can reset Mail app using step mentioned in this guide. In case if issue still persists, you can try re-registering the app, which must resolve this issue.
To disable caret browsing anytime later, simply toggle Use the caret to navigate within a message option to Off, mentioned in step 3.
That's it!