I am using Windows 8 since its release, and I got things working as well like a charm. But life without errors seems incomplete and to fill these incompleteness, I got an error on my Windows 8 installation.
Actually when I booted my laptop to Windows (running Windows 8 and Windows 7 in parallel), it gives me following error:
Your PC needs to be repaired

File: \windows\system32\ntoskrnl.exe

Error code : 0xc0000221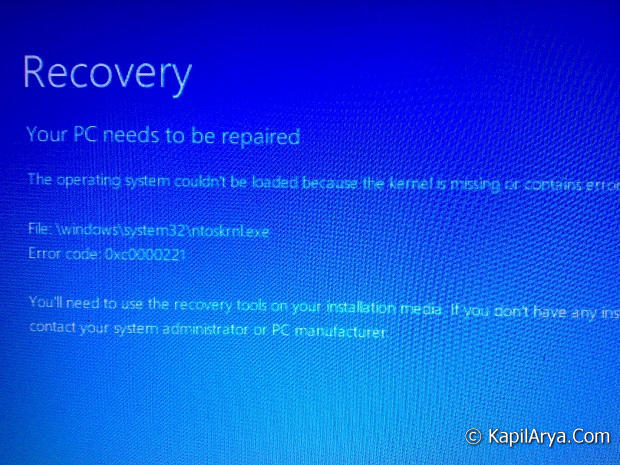 I can't sort out what the exact issue is? Since I haven't made any changes to Windows files which could result such error, so getting such error is apparently seems surprised. Well lets see what you need to do when you get this…
FIX : Windows 8 "Error 0xc0000221" (Kernel Error)
1. Press the F8 key on such error screen, which would take you to Startup Settings.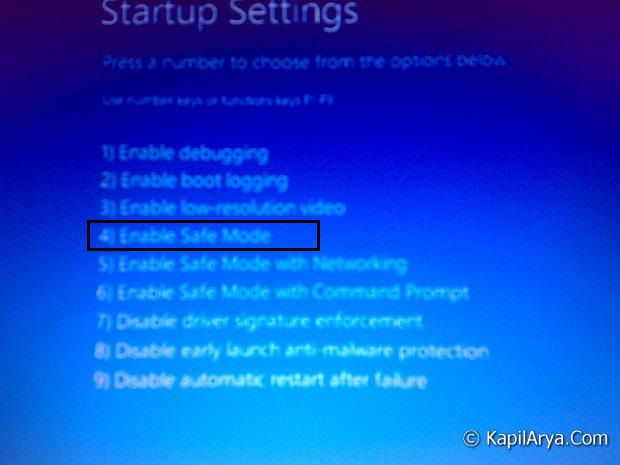 2. Now select the option 4 that is for Enable Safe Mode.
3. It will enter you to Safe Mode. May be you'll rebooted.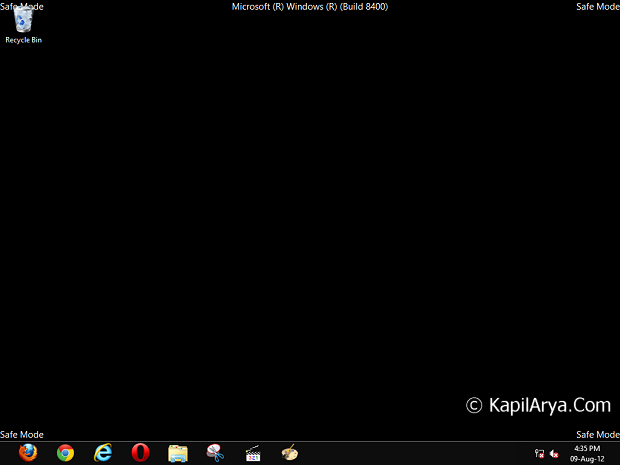 4. Obviously Safe Mode is already having some ugly appearances and you can't get services like network connections etc. working in it as well. So better to restart here.
5. Finally once you rebooted, you'll get primary installation means back to your working station without the kernel error.
That's it!