Under networking terminology, Dynamic Host Configuration Protocol (DHCP) is something that opposes manual Internet Protocol (IP) address connectivity. This client or server based protocol helps to assign automated IP host and its address for network connectivity. DHCP also provides automation in assigning default gateway and establishes centralized TCP/IP configuration that reduces limited network problem. Windows 10 uses DHCP and it is enabled by default. Use of DHCP will help to reduce static IP address conflicts and provide network stability.
However, with the use of third-party software or network clients, the DHCP settings required to work may messed up. When these settings are not aligned as they should, you won't be able to connect to the Internet. Under this case, following is the error you will came around while you use Windows Network Diagnostics/Network Adapter troubleshooter:
DHCP is not enabled for Ethernet/Wi-Fi/Local Area Connection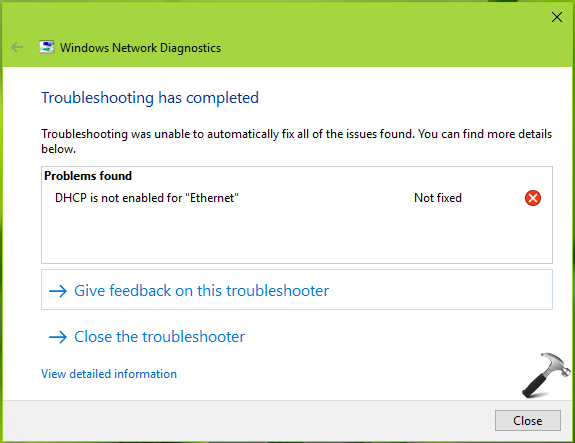 So you may face this issue, irrespective of what network type you're using. This problem has been faced by Windows 7 users earlier and it may still occur in Windows 10. Users victim of this issue may fix it with few simple steps that are mentioned below.
FIX: DHCP Is Not Enabled For Ethernet In Windows 10/8.1/8/7
1. Press

+ R to open Run, type ncpa.cpl and click OK.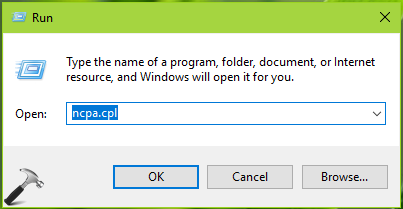 2. In the Network Connections window, select your primary network adapter and right click on it, choose Properties.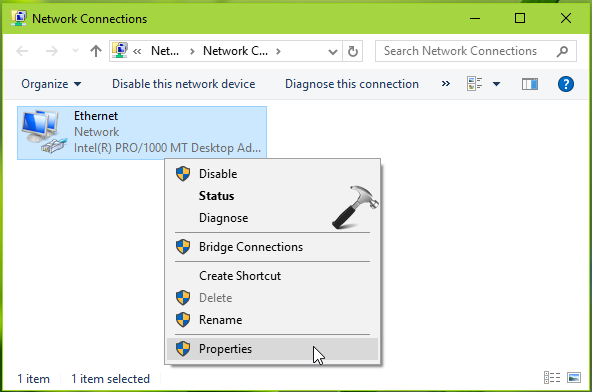 3. Next, on the property sheet, select Internet Protocol Version 4 (TCP/IPv4) option and then click Properties.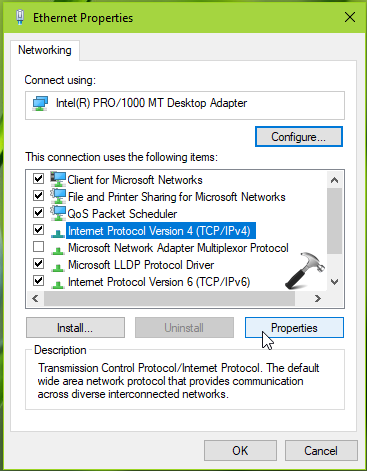 4. Finally, on the Internet Protocol Version 4 (TCP/IPv4) property sheet, check Obtain an IP address automatically and Obtain DNS server address automatically options. Click OK, OK and close Network Connections window.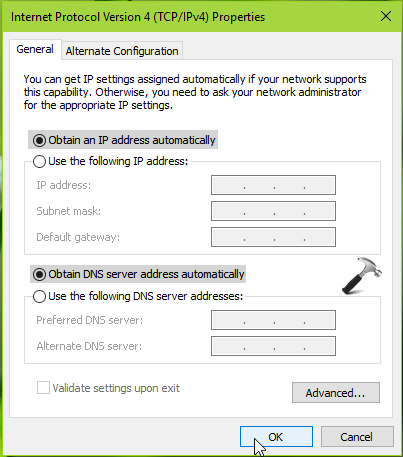 Following these steps should immediately fix the network issue and you must be online within a moment. If the issue still persists, restart your machine/router and then you'll realize that you no longer face the problem.
Check following video to illustrate this fix:
Hope this helps!