Previously, we shared you the fix for limited or no access from WiFi networks which you can read here:
Limited WiFi Connection In Windows 8 Or Later
Many of readers reported that even after trying that fix, they are still facing issues limited WiFi problem. In such a scenario, even the wrong network adapter settings may be culprit for this problem. So to make sure that there is nothing wrong with your network adapter settings, run the network troubleshooting wizard inside Windows. To do this follow these steps:
1. Press

+ Q, type troubleshooting and pick same from results.
2. In Troubleshooting window, click View all.
3. Next in the All Categories window, click Network Adapter and start wizard. When troubleshooting is completed, you'll reach here: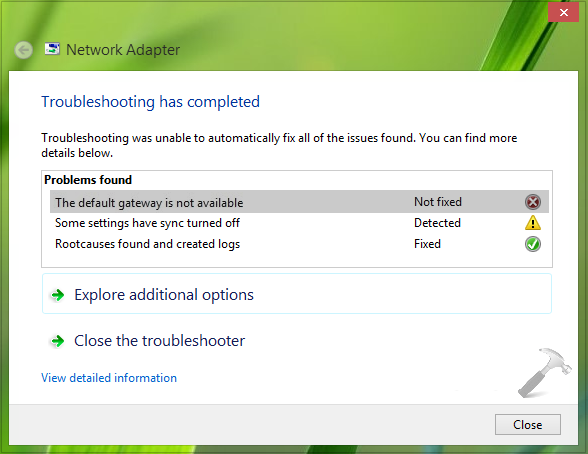 In the above shown image you can see that the troubleshooting wizard was unable to solve following error:
The default gateway is not available
And thus due to this, you may continue to face limited WiFi hitch.
Recommended : Network Connection Lost When Windows Goes To Sleep
Actually, this problem can be fixed by switching your network adapter driver from Broadcom 802.11n Network Adapter to Broadcom 802.11a Network Adapter. By default, the system uses Broadcom 802.11n Network Adapter. Here is how to do this:
FIX : Error "The Default Gateway Is Not Available" In Windows 10/8.1/8/7
1. Press

+ R and put devmgmt.msc in Run dialog box and hit Enter to open Device Manager.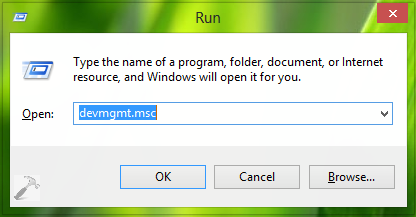 2. In the Device Manager window, expand Network Adapters and right click on your WiFi network adapter, select Properties.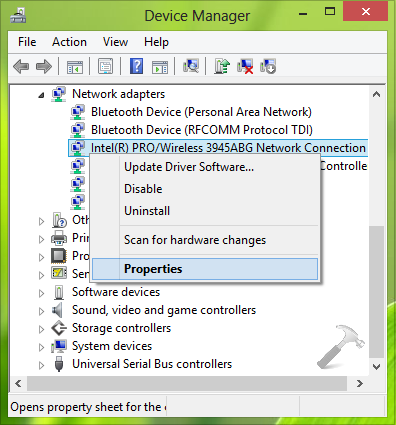 3. In the next window so open, switch to Driver tab and click Update Driver.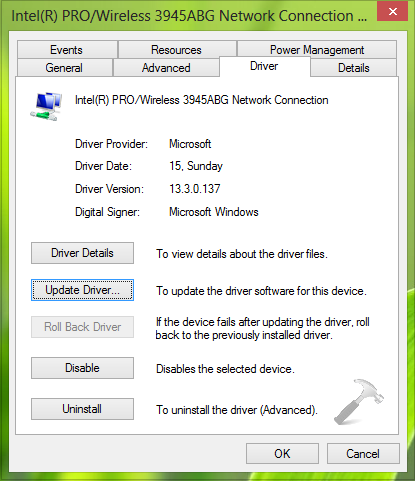 4. Next, click Browse my computer for driver software.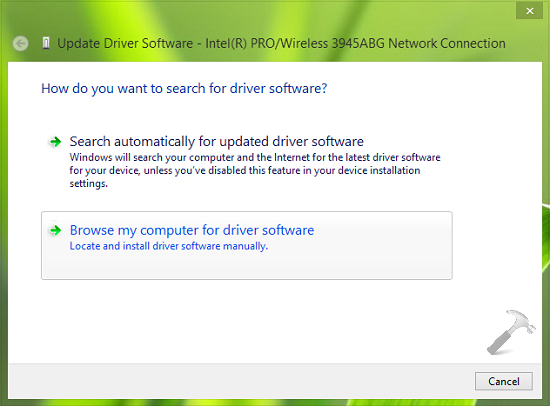 5. Moving on, click Let me pick from a list of device drivers on my computer in below shown window.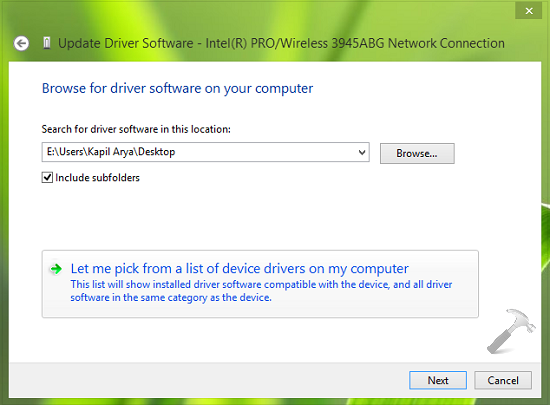 6. Now you'll reach Select Network Adapter section, where uncheck Show compatible hardware option.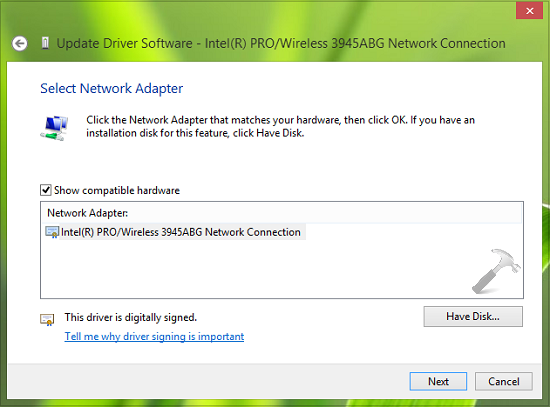 7. Last step will result enlisting of available network adapters. From the Manufacturer section, pick Broadcom and from Network Adapter section, pick Broadcom 802.11a Network Adapter. Click Next.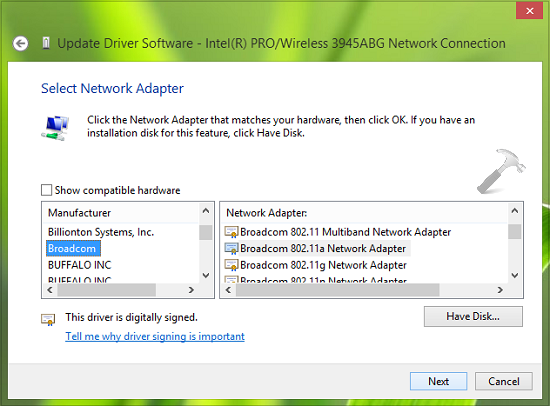 8. Finally, click Yes in following prompt: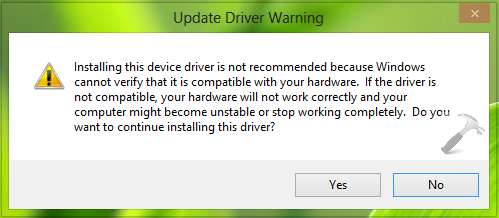 Thus in this way your system is updated to Broadcom 802.11a Network Adapter setting. You should reboot the machine to make changes effective. After restarting, your problem should be fixed. Let us know if you still have issues.
Hope this helps!