When an operating system reaches to a stage where it can no longer operate safely, it will generate a Blue Screen of Death (BSOD). The causes behind BSOD may be various since many factors may dominate on various systems. Modern operating systems such Windows editions after Windows 8 have the ability to restart themselves or you can restart them after a crash has happened followed by BSOD.
We have found that many users running Windows 10 has came across a common BSOD issue. Here is the message received with it:
Your PC ran into a problem and needs to restart. We're just collecting some error info, and then you can restart.
If you'd like to know more, you can search online this error: INACCESSIBLE_BOOT_DEVICE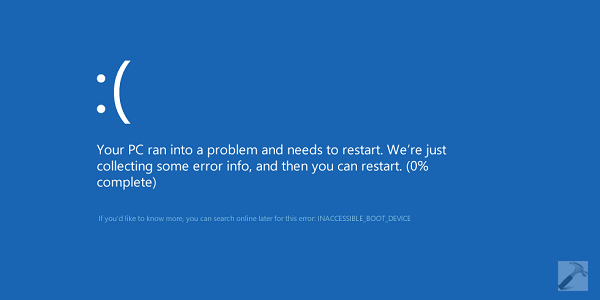 Why such crash has happened and which factor made contribution to it can only be found via crash analysis. In most cases, faulty or outdated drivers, hardware components are the root cause such BSODs. However, doing crash analysis is not favorable for everyone and what just a normal user is looking for to get recover from this error, without any damage to hardware and software installed on the system.
To deal out such issues, Windows 10 already comes with some easy to use recovery options. You can try those recovery options as mentioned below and restore your system to working condition:
FIX : INACCESSIBLE_BOOT_DEVICE BSOD In Windows 10
FIX 1 – Boot into Safe Mode and then revert back to normal mode
Safe Mode is the condition where your system starts with minimum resources. So if any of the hardware or software resources dominating in causing this BSOD, in Safe Mode the issue won't reproduce. Here is how you boot into Safe Mode:
Boot into Safe Mode in Windows 10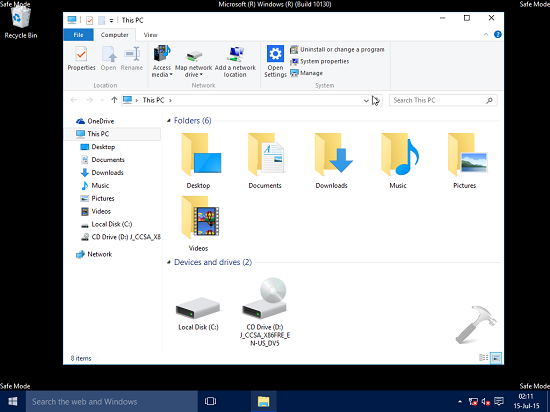 In many cases, users won't face issue in Safe Mode and this corrects the problem itself. Hence, when you return to normal mode, the issue gets resolved.
FIX 2 – Restore your system to an earlier date
We install various software, drivers on our system. On a system which a numerous things installed, it becomes cumbersome to identify which specific component is causing problem. System Restore is a great utility which can help you at this stage. Using it, you can restore your system to last known good configuration and check if the issue persists.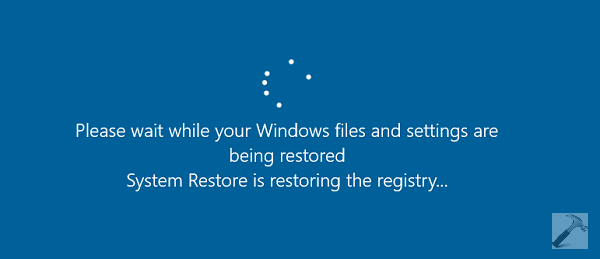 You can use System Restore to reinstate using steps mentioned here:
How to restore your system an earlier date in Windows 10
We're quite sure that restoring system will help you a lot in this case. Check following video for illustration of this method:
FIX 3 – Reinstall Windows 10 without affecting your apps and files
If you think that earlier two fixes mentioned here can't solve your problem, you still have a very good option left in your hand.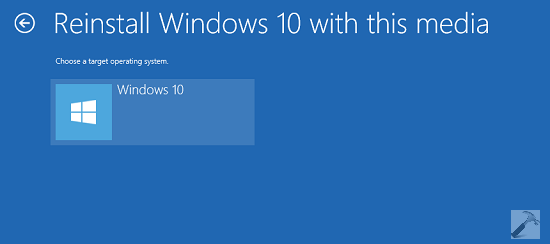 The way is to reinstall whole OS, without affecting even a single file or app. Here are the steps for that:
Steps to reinstall Windows 10 without affecting your data
Re-installation proves to be a permanent fix and it deceases the chances of problem to reappear again in future.
We hope something should help you, Good luck!
Additional Reads:
1. [FIX] Error "0xc000000f – The Boot Selection Failed Because A Required Device Is Inaccessible"