We've previously seen how to create a System Image backup on Windows 10, in following guide:
How to create a System Image in Windows 10
However, following that guide, today we could not create a System Image on one of Windows 10 Pro running machine. Each time we try to create the backup, following error appears declining the operation:
The backup failed.
The specified backup storage location has the shadow copy storage on another volume. (0x80780038)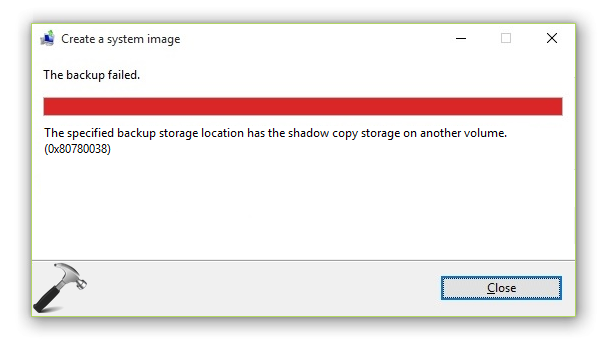 This error message clearly indicates that there are some issues with the target backup location and thus Windows is unable to write a System Image there. One of those issues may be related to security clearance for replicating shadow copies, which Windows was unable to find for concerned drive. If the drive/partition or volume gets the security clearance, the backup would run fine. As a first troubleshooting step, you can try SFC /SCANNOW command, and see if it helps you in this case.
If the problem continues anyway, here is how you can solve it.
FIX : The Specified Backup Storage Location Has The Shadow Copy Storage On Another Volume (0x80780038) In Windows 10/8.1/8/7
1. Press 

 + E to open File Explorer. Navigate to This PC, and click System Properties.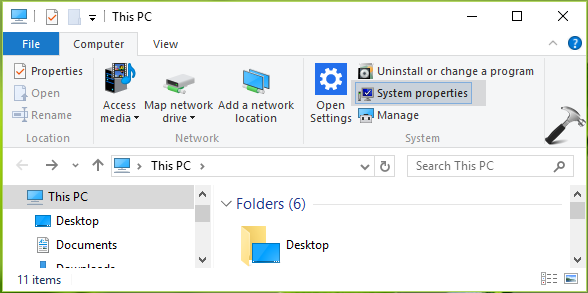 2. Then in System window, click System protection link.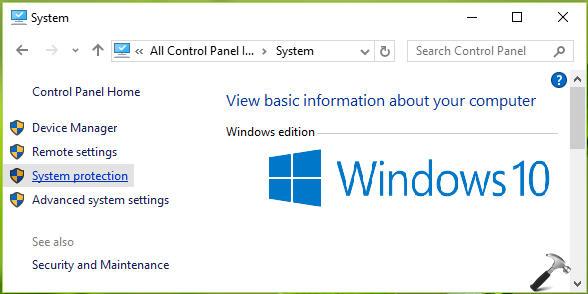 3. Next, on System Properties, under System Protection tab, select the drive to which you're creating backup and click Configure.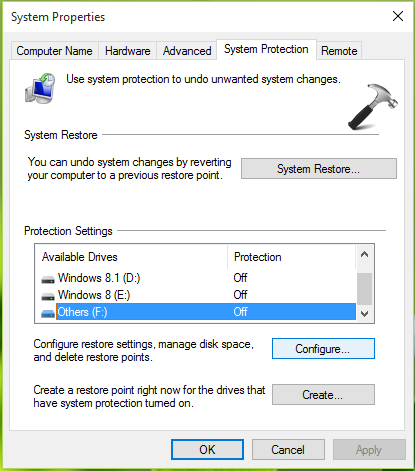 4. Now for System Protection on the drive, under Restore Settings, select Turn on system protection. Also set the Max Usage slider to a lower value than existing value. Click on Delete to erase existing restore points on the drive. Click Apply followed by OK.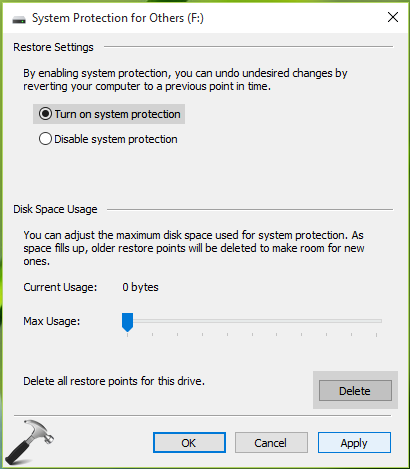 Close System Properties. You can now retry to backup the image and it should work fine now.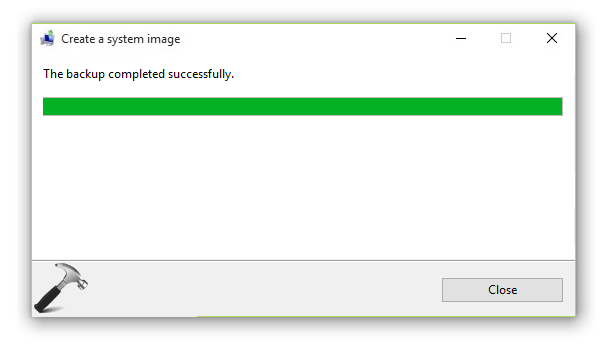 That's it!
Related stories on backup failed:
1. There was a failure in preparing the backup image of one of the volumes in the backup set. (0x807800C5)