Earlier, we have seen how to enable and disable Timeline feature in Windows 10 V1803 or later, in following articles:
How to enable Timeline in Windows 10
How to disable Timeline in Windows 10
However, many users on Windows 10 V1803 has reported that Timeline doesn't works at all no their system. They made already configured the necessary settings we mentioned in our above mentioned article. Still, the Timeline refuse to show recent activities on their system.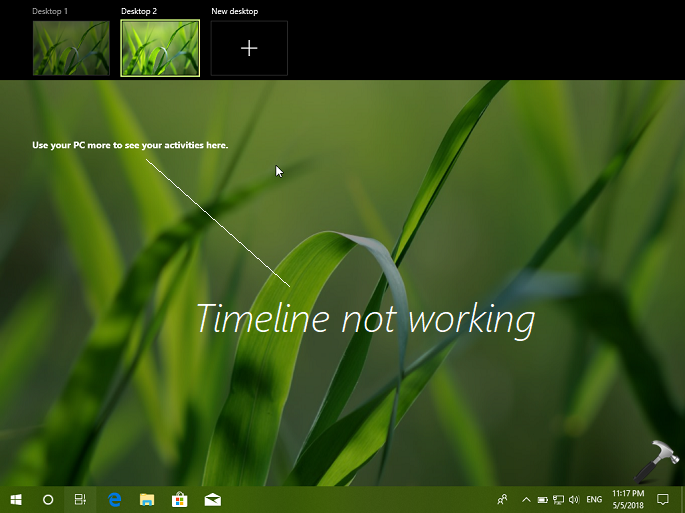 If you're also facing the problem of Timeline feature not working, this article will help you to solve this issue. First of all, note that Timeline only works on Microsoft account. So you need to make sure you're necessarily on MSA and not local account. Then, you must have verified your linked MSA. You can run Microsoft account troubleshooter to fix any other additional MSA issues.
Then you can try below mentioned fixes and see if they helps you to enable the Timeline feature.
FIX: Timeline Not Working In Windows 10 V1803 Or Later
FIX 1 – Via Registry
Registry Disclaimer: The further steps will involve registry manipulation. Making mistakes while manipulating registry could affect your system adversely. So be careful while editing registry entries and create a System Restore point first.
1. Press

+ R and put regedit in Run dialog box to open Registry Editor (if you're not familiar with Registry Editor, then click here). Click OK.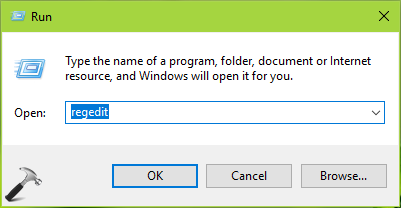 2. In left pane of Registry Editor window, navigate to following registry key:
HKEY_LOCAL_MACHINE\SOFTWARE\Policies\Microsoft\Windows\System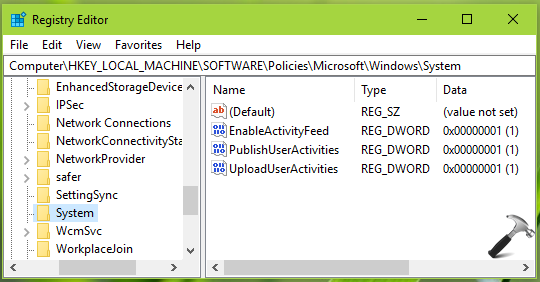 3. In the right pane of System, make sure these registry DWORDs with their corresponding Data exists:
EnableActivityFeed (REG_DWORD)  – 1
PublishUserActivities (REG_DWORD)  – 1
UploadUserActivities (REG_DWORD)  – 1
If you're missing any of these values, simply create them. Close Registry Editor then and reboot. After restart, Timeline should start working as expected.
FIX 2 – Enable Nearby Sharing In Windows 10
After a bit research on this issue, we found enabling nearby sharing on Windows 10 helped some users to fix this issue. Though both the features seems independent, but this has helped somehow.
To enable nearby sharing, open Settings app, go to System > Shared experiences. For Nearby sharing, turn On the option, set I can share or receive from to Everyone nearby.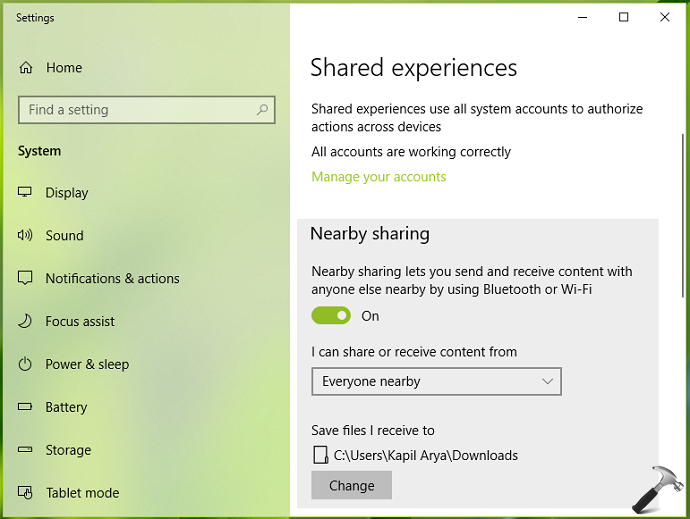 Close Settings app, reboot and check, Timeline should start working now.
Check following video to illustrate this fix:
Hope something helps!