If you're using recently released Windows 10 Anniversary Update, you might have seen a weird notification keep popping and asks you to fix your Microsoft account (MSA). This doesn't happened with any of Windows 10 builds prior to Version 1607. Here is the message and screenshot of that annoying notification:
You need to fix your Microsoft Account for apps on your other devices to be able to launch apps and continue experiences on this device.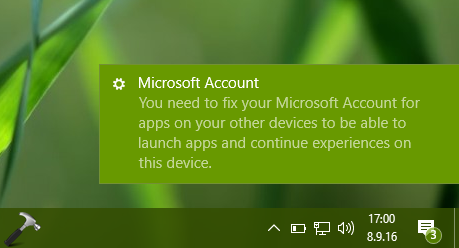 Now lets see why this notification keep appearing. Following may be the factors involved:
If you haven't verified your MSA identity
When you click the same notification, it will take you to the wizard which allows you to verify your account. However, we did this many times but there is no change in the situation and the notification keep appearing. If your case is same as of ours, you can try the fixes mentioned below to get rid of this annoyance.
FIX : You Need To Fix Your Microsoft Account For Apps Notification In Windows 10
FIX 1- Using Microsoft Accounts Troubleshooter
This problem can be easily fixed with less efforts using Microsoft Accounts troubleshooter. Here's how:
1. Download Microsoft Accounts troubleshooter. Run the microsoftaccounts.diagcab file to open troubleshooting wizard. Click Apply repairs automatically and hit Next. The troubleshooter will automatically found and fix issues.
This should solve the notification problem. If it still persists, check FIX 2.
FIX 2 – Using Group Policy
If FIX 1 doesn't solves your problem, the only option you've left is to disable all toast notifications on your Windows 10. This will not only disable that interrupting notification but other notifications about Microsoft products promotion as well. Here are the steps you need to follow:
FYI: Local Group Policy Editor is not available in Windows 10 Home editions.
1. Press 

 + R and put gpedit.msc in Run dialog box to open Local Group Policy Editor. Click OK.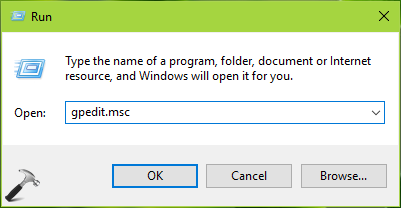 2. Next, in the Local Group Policy Editor window, navigate here:
User Configuration > Administrative Templates > Start Menu and Taskbar > Notifications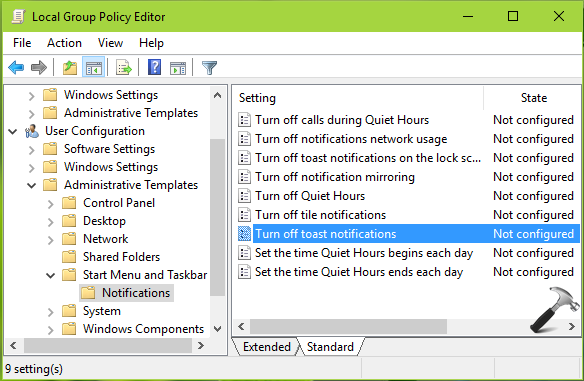 3. In the right pane of above shown window, look for Turn off toast notifications Setting and double click on it to modify its status.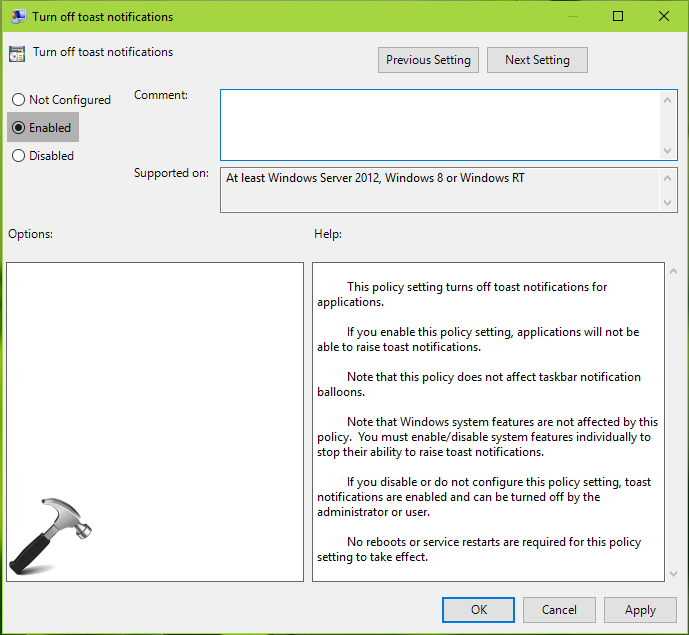 4. Finally, in the policy configuration window shown above, select Enabled. Click Apply followed by OK. Close Local Group Policy Editor. This should immediately disable the notification on the go.
Check the illustration of this method in following video:
Hope something helps!